Blog
REGISTER NOW
LOGIN
SIGN UP FOR OUR NEWSLETTER
1 section down; 4 to go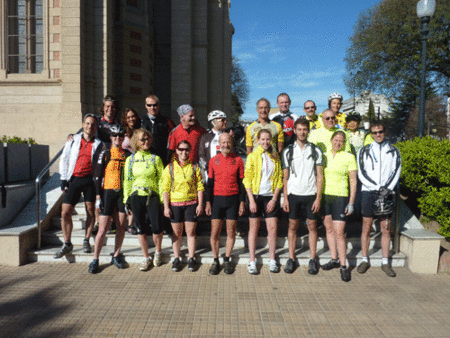 The Vuelta Sudamericana tour departed Buenos Aires more than three weeks ago, has passed through Santiago and is now continuing up the coast of Chile.
In crossing Argentina we´ve traveled through an incredible diversity of land and cityscapes. Out of Buenos Aires we followed the Rio de La Plata through the seemingly endless Pampas, rolled over the Sierra Chicas, which proved to be nothing more than a warm-up, descended into San Juan and wine country, then worked our way up and over the Andes underneath the gaze of Aconcagua. Along the way we´ve struggled against long days of sand, gravel and broken pavement, and contended with relentless wind. But our efforts have not gone unrewarded; steep climbs are followed by epic descents, long days on terrible roads often end in wonderful campsites. Rest days have been spent exploring bustling cities with something for everyone, be it a night on the town, a insightful museum, or a leisurely stroll to relax a pair of well used riding legs.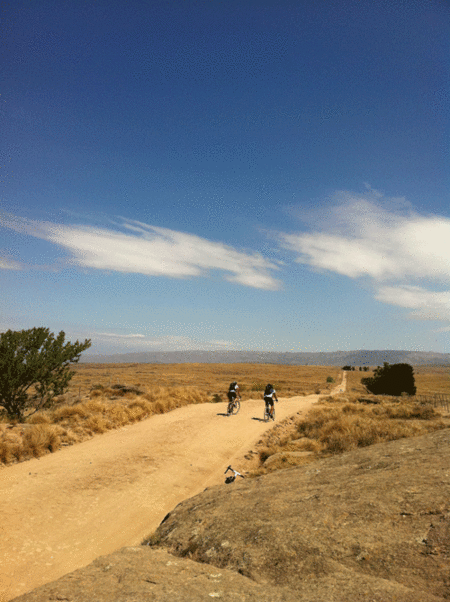 With so many TDA alumni on the tour it is hard not to make comparisons with past tours. All agree that compared to Africa, this tour has been downright luxurious. The riding remains challenging but something about this tour makes it feel like a real vacation. Is it the regular hot showers that are available at many campsites? Or is it the variety of cheap and delicious restaurants waiting for us on rest days? Or perhaps the secret lies in the prodigious quantities of alcoholic beverages the group quaffs on a daily basis. Whatever it is, it´s working, we´re having fun.
The group has fallen into a rhythm that is syncopated from that of the Argentinians; we´re sitting down for dinner as they´re waking up from siesta, they´re coming home from the nightclubs as we´re getting up for breakfast, restaurant staff look at us funny when we ask if they serve dinner at 7. But the Argentinian passion for life is contagious and has left its mark on the group. Each rider has approached the tour from a different angle, pursuing individual interests and curiosities. Many in our group are working hard every day to improve their Spanish, we have a contingent of students and a professor learning about the agriculture, others are exploring this place through it´s history, while others are exploring the cities through the nightlife, which has not failed to impress. All in the group seem to bring a passion for food and drink; a few bringing a scholarly passion for wine, seeking out the finest Malbecs that never seem to leave the country.
Along the way we´ve learned to travel as a team. We´ve been exposed to so many new things, enjoyed unique experiences and traveled through a myriad of ecosystems. We´ve had good days and bad. We´ve grown stronger. Efforts to learn the language have been rewarded with cultural insights, and fewer frustrations. As we say good-bye to Argentina and welcome Chile we look forward to a new set of pains and pleasures. Ahead of us lies several hundred kilometers of crashing surf, the driest desert in the world, and the lung busting heights of the altiplano. We´ve seen so much, but this is only the beginning.