Blog
REGISTER NOW
LOGIN
SIGN UP FOR OUR NEWSLETTER
The First Review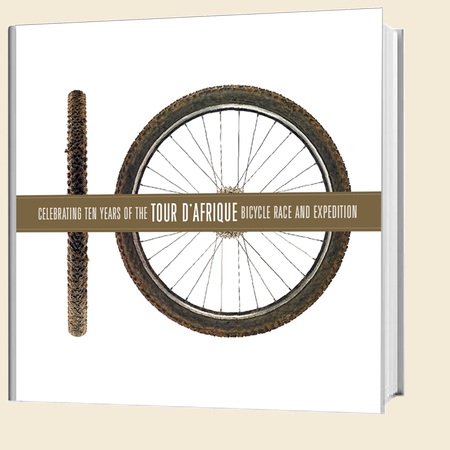 The first review of Tour d'Afrique's book, 10: Celebrating Ten Years of the Tour d'Afrique, is in!
"This is a book to be enjoyed over and over. Documenting the 10 year history of the Tour d'Afrique through a collection of stunning photographs and riders' anecdotes, the book provides an insight into an incredible journey. The challenges the riders face as they cross the African continent on their, often brutal, four month journey are described in amusing, no-holds barred snippets. The reader spends half their time wondering why on earth anyone would take on such a quest and the other half wanting to join the adventure. The riders' tales and the fabulous photographs describe both beautiful landscapes and harsh, inhospitable terrain. Africa is indeed a land of contrasts. Through the book's chapters we take a look at the people, the landscapes, the food and the languages and gain some understanding how, over the course of a four month tour, the bicycle can go some way to bridge cultures. As they take on this ultimate test of endurance, though often exhausted, challenged, suffering from saddle sores and worse, the riders share with us an energy and passion that give the reader some understanding of what makes the Tour d'Afrique a special experience."
— Alex Kerr, Editorial Co-Ordinator
Magazines: Endurance Sport | NZ Triathlon & Multisport

www.femmefitness.co.nz www.endurancesport.co.nz
Don't miss out. Pre-order your copy today.