Blog
REGISTER NOW
LOGIN
SIGN UP FOR OUR NEWSLETTER
Long Road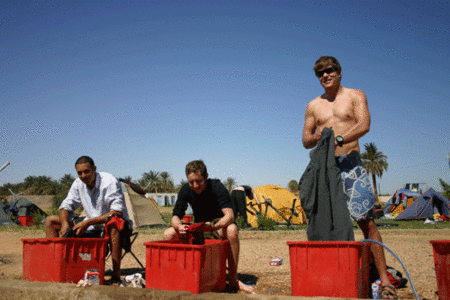 When I rode the Tour d'Afrique in 2006, one of the riders who most impressed me was Jonny White (pictured above right doing laundry at the Dongola, Sudan zoo). Here he was, a diabetic, cycling across Africa. He never complained and even managed to finish EFI (Every Fucking Inch). Quite the achievement.
When he returned home he began work on a documentary about his experience.
Watch the movie here!