Blog
REGISTER NOW
LOGIN
SIGN UP FOR OUR NEWSLETTER
Fitness Works for Women Buys Bikes for HIV/AIDS Workers in Africa!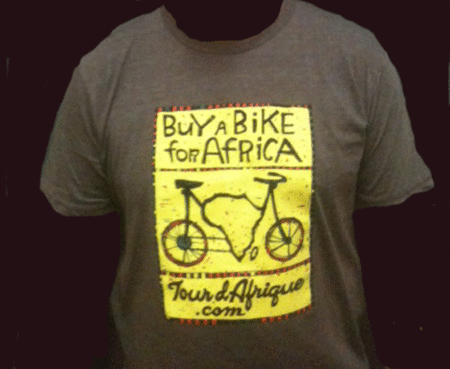 On Saturday, December 3, 2011, Fitness Works for Women, 2171 Queen Street East, Toronto, hosted a fundraiser event to buy bikes for HIV/AIDS workers in Africa. The successful, fun filled event included great prizes such as NHL tickets – Montreal at Toronto – and Spin Master's BAKUGAN in a raffle as well as a 50/50 draw and five fitness classes. The classes, Step & Pump, Pilates, Bootcamp, Belly Dancing and Zumba, were instructed by our staff at Fitness Works for Women.
The funds raised exceeded our expectations. Our goal to raise enough funds for ten bikes was quickly surpassed to more than twelve bikes in a few hours on Saturday – with donations still coming in!! 100% of donations go to the purchase of bikes through the Tour d'Afrique Foundation. Donations can be made at /what-we-do/foundation/donations
The Tour d'Afrique is a bicycle race and expedition that goes through the Continent of Africa from Cairo to Capetown. The TDA 2012 is the tenth anniversary of the race/expedition. Along the route, the TDA will be presenting bikes to healthcare workers at various locations.
One of our Fitness Works for Women staff members, Beverley Coburn, is riding in the upcoming 12,000 km, 94 stage tour that leaves Cairo, Egypt on January 14, 2012 and arrives in Capetown, South Africa on May 12, 2012.
Many people contributed to the Tour d'Afrique/Fitness Works for Women fundraiser event:
Velotique Limited
Informco Inc.
Spin Master Ltd
Mrs. Eleanor Coburn
Ann Gotfryd Photography
Kate Whimster, B Com, MIFHI, ND, Kew Beach Health and Wellness
Megan Webster, Webster's Fine Books and Maps
Janice Battiste
Aysun Parker
Starbucks Coffee Company
as well as our staff:
Ariella Tsafantinos. Owner, Fitness Works for Women, Step & Pump and Pilates instructor
Eva-Mai Fortune, Manager, Fitness Works for Women
Beverley Coburn, TDA 2012 Rider – Bootcamp instructor
Taroub, Belly Dancing instructor
Janice Battiste. Zumba instructor
Judy Carr
Lynda Smart
Kristina Birkhans
and especially:
To all our Fitness Works for Women members and
To all our participants who generously donated to the raffle, 50/50 draw and the fitness classes.
Thank you ALL for making the Tour d'Afrique/Fitness Works for Women Fundraiser – Bikes for HIV/AIDS workers in Africa – such a success!