Blog
REGISTER NOW
LOGIN
SIGN UP FOR OUR NEWSLETTER
Inspiration from India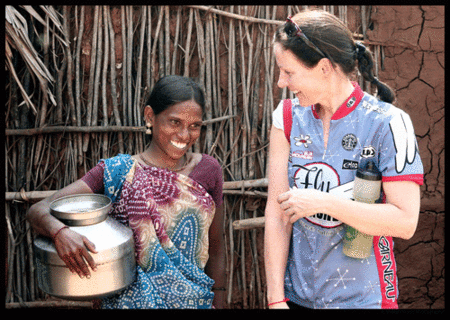 For those about to embark on our 2nd annual Indian Adventure, or for those considering it, here are three wonderful and inspiring items we found this past week online.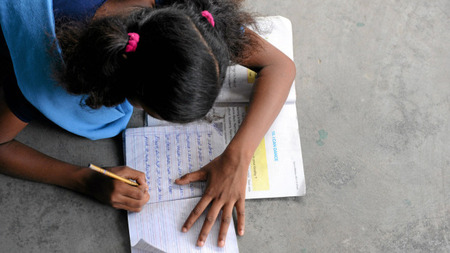 This is a wonderfully written article by the Globe and Mail's Asia correspondent Stephanie Nolen. It's the story of a nun who has worked with female children born into the lowest of the low caste in a small village in a poor state in India, and how she has given them hope against the odds.

2. FlashMob Mumbai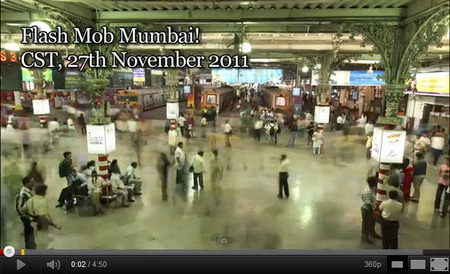 This entertaining 'sponteaneous' dance mob took over CST train station in Colaba, Mumbai. The beautifully designed UNESCO World Heritage building where it happened used to be known as Victoria Terminus and was changed to honour Indian hero Chatrapati Shivaji. It was also one of the scenes of the terrible Mumbai attacks in 2008, and the producers of this video staged the event close to the three year anniversary, turning the sad day into a joyous one. Enjoy!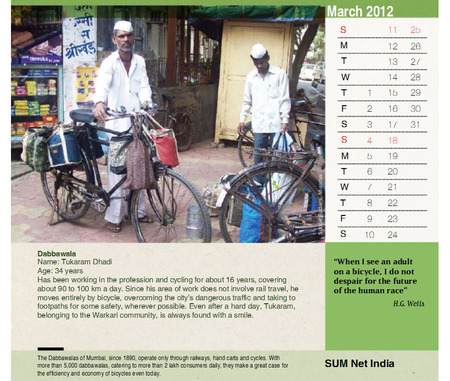 The humbling Cyclewaale Calender (meaning 'Cyclist' Calender) has popped up online from SUM Net India. It features everyday labourers and students in India and their bicycles, and short descriptions for each – how old they are, how long they have been using their bicycle, and for what work it is used for. For those of us on the Indian Adventure, it is impressive and hopefully inspiring to see what is achieved everyday in India by so many. Our 100 km / day on our lightweight multi-speed bikes should be easy in comparison to these hard working cyclewaale.