Blog
REGISTER NOW
LOGIN
SIGN UP FOR OUR NEWSLETTER
Adventures in the Mundane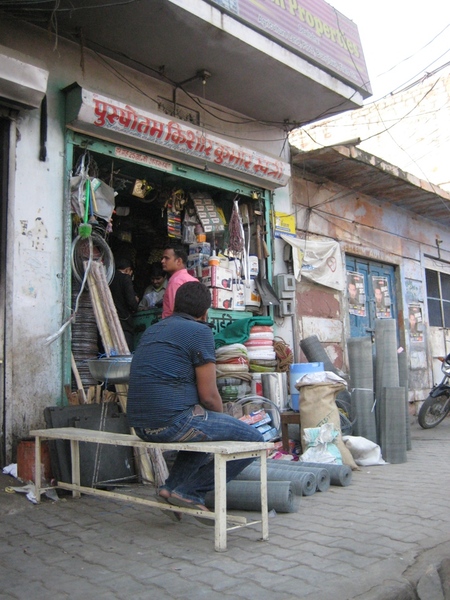 I spent some time this morning having a handle installed on our whiteboard – I cart this board here and there everyday, writing out the days directions for our group, and the handle will make that just a little easier. That's a hell of a boring thing in normal circumstances, but on the road… on the Indian Adventure even the mundane becomes an adventure, or at least a chance to appreciate how things get done in India.
In fact, I would argue, that all our daily activities, both important and routine, are more rewarding when accomplished in this foreign place, and through methods that are unfamiliar to us. Riders are asking directions to places they have never been to people they have never known before, and don't share a common language with. Riders order a soft drink or chai in a village that might have never before been visited by a travelling cyclists (well except maybe last year).
There was nothing special about the installation of my whiteboard handle – I would like to tell you that the drill used short-circuited and caught fire, or that a goat chewed through the electric cord, or that there was some spectacular motorcycle accident behind me as handle met whiteboard. No.. nothing of the sort.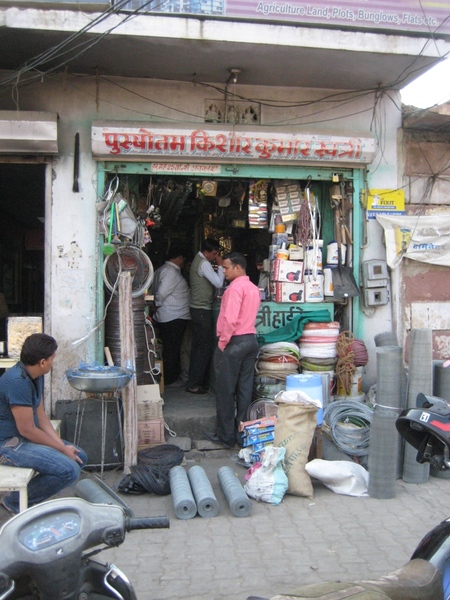 I brought the board to the shop, a cluttered and convenient place, piled to the ceiling with things – lengths of hose, chicken wire, sheet metal, screws, axe handles, axe heads, door handles. I explained what I needed, pointing to one of the handles attached to a display. I showed him on the board where I needed them installed, and with a punch he set a guide hole for the screws, and as I held the handle in place one of the shop staff used a screw driver, not a drill, to secure the handles in place. Yes, yes not much to say, but I guess that was the point, I needed something done, and it got done – for the equivalent of a dollar. It was cheaper, and faster, than I could have had it done back home.
Our interactions and observations are not always over the top, and wild. Often times it works, handles get installed, people go about their daily lives in unfamiliar ways, and sometimes we sit, and watch the screws go in and see it working. The adventure, for me, is both – it's the moments that make you shake your head and laugh, and these moments where you learn a little while watching, listening, and taking the time.