Blog
REGISTER NOW
LOGIN
SIGN UP FOR OUR NEWSLETTER
End of Egypt Race Report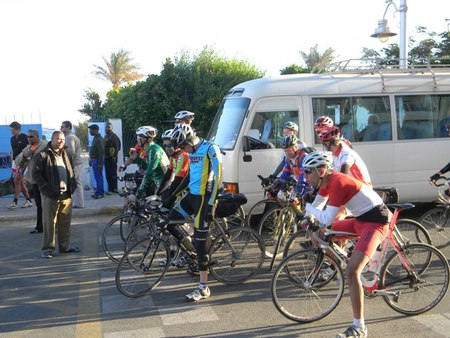 The 2012 Tour d'Afrique caravan has now completed Egypt and yesterday morn the riders staff and all their luggage and equipment set sail across Lake Nasser bound for Sudan.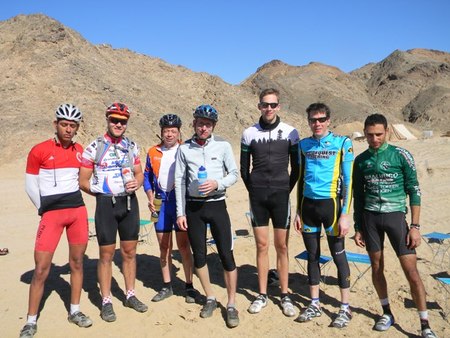 The Top Dogs: Adam, Jurgen, Rüdiger, Raffael, Bryce, and 2 Egyptian Cycling Team members
In the men's race Germany's long-limbed and sprinting specialist Raffael Schrof holds a 5 minute lead after 8 stages and 936 km over fellow countryman and tactician Rüdiger Müller, with American all-rounder Bryce Walsh in 3rd. Canadian Adam Lister won the 110 km Stage 8 from Idfu to the outskirts of Aswan by 23 minutes in an impressive 3:02 when he broke away from the pack after a set of speed bumps and then opted to skip the lunch stop, putting the hammer down all the way to the finish line.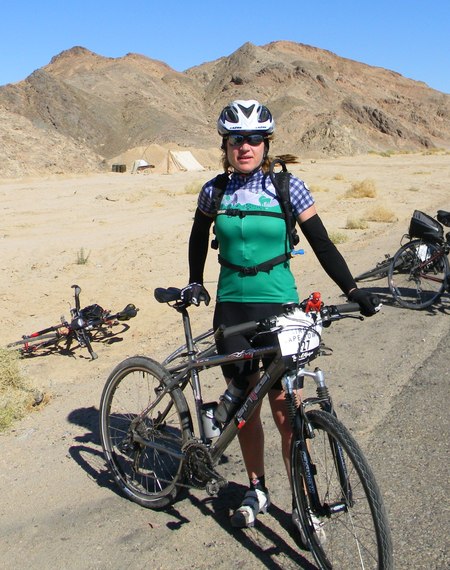 Femke Nelissen
The ladies race is less intense and full of camaraderie and mutual support with several riders winning stages in Egypt. Currently Netherlands Femke Nelissen leads by 33 minutes but with more than 10,000 km to go no clear cut favorite will emerge for some time among the largest ever female racing contingent on the TdA.
Stay tuned for more race updates and stage results, the latest of which you can always find posted here.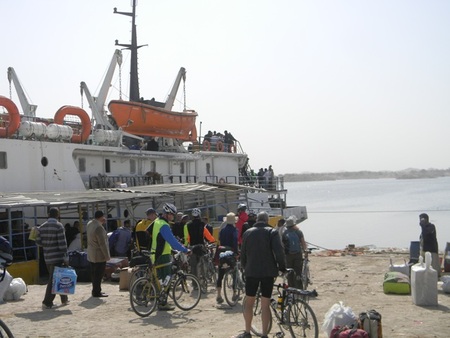 Loading the bikes on the good ship Sagalnaam