Blog
REGISTER NOW
LOGIN
SIGN UP FOR OUR NEWSLETTER
Looking forward to the 1st rest day in Luxor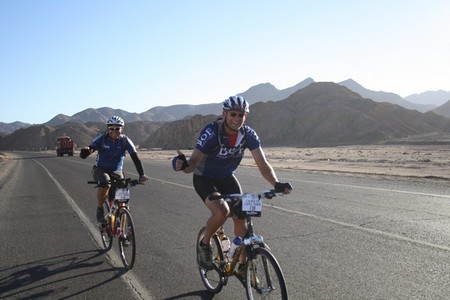 When faced with the choice of a steep hill and a headwind most cyclists will probably choose the hill.
After four days of flat riding and excellent weather conditions the TDA riders received a timeous reminder that this is a hard tour and there is still a lot of riding to come. A steady incline over 57km took everything out of their legs and tonight everyone knows they've been on a bicycle for the past four days. To make the ride even harder a swirling headwind also accompanied riders as they edged closer to their first rest day.
There is now only one day left before we arrive in Luxor and all the weary legs receive a welcome break. The rest day is also the approximate halfway marker for Egypt and the promise of being able to tick off one of ten countries is helping everyone along when the going gets tough.