Blog
REGISTER NOW
LOGIN
SIGN UP FOR OUR NEWSLETTER
Shanny Scouts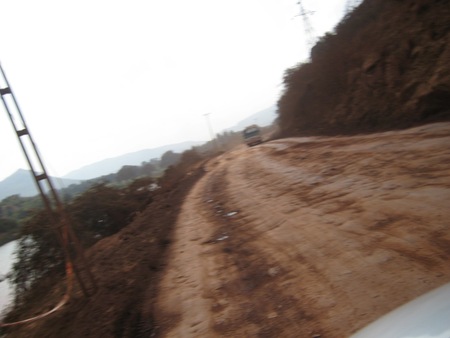 For the 2012 Indian Adventure we have made some changes to improve upon an already challenging and rewarding cycling tour. My first job upon arriving to India (after some time contemplating time travel) was to check some of the proposed changes that we had mapped out. In particular I was to drive the stretch of riding from the Konkan Coast to just past Hampi – 5 new stages of the tour. Last year, we contended with a little more traffic than we would have liked, after leaving the coast. And one of the major problem areas was in the town of Hospet – only 15 km from the wonderful sites at Hampi, we stayed in Hospet in 2011. This time we will stay right in the village of Hampi itself and avoid the nutty town of Hospet altogether – no problem right?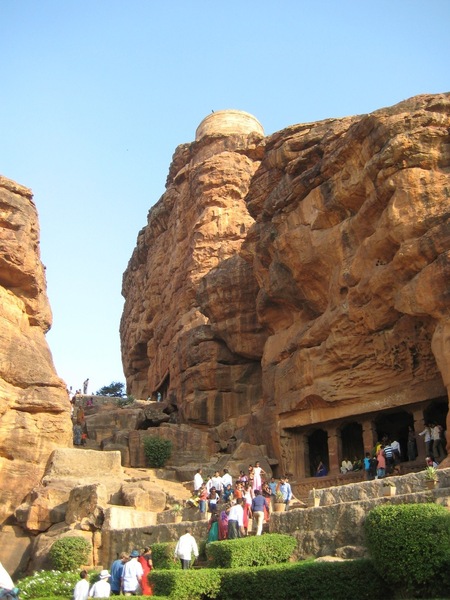 Well, after a day in Mumbai, we drove south and starting the necessary scouting. The first few days went strangely well. I found new routes that are night and day from what we rode on last year – rough they may be at times, but we won't have nearly as much traffic and congestion as we had to deal with in 2011. After our new rest day in Belgaum will be in a small town called Badami. Not much of a town, if it weren't for the amazing cave temples a few kilometres from where we stay.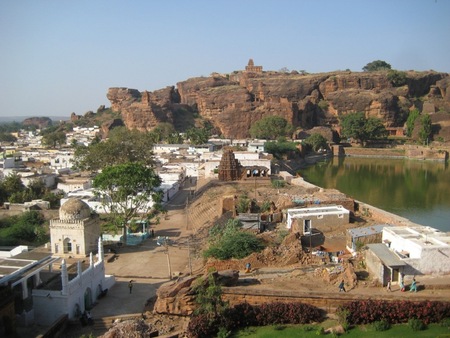 When you look up at them, the rocks alone are impressive – giant boulders delicately balanced upon one another. And as you climb the steps, the cave temples come into better view and you can grasp just how much labour went into creating this – quite remarkable. I spent a night in Badami, and then drove another two days of cycling route to Hampi via the little town of Ilkal – well off the tourist trail here, but Hampi brings us right back. And what a tourist site it is. One rest day is not enough to see it all. Hampi is a vast area littered with some truly stunning temples of the Vijayanagara Empire.
So by the time I arrived to Hampi, I was feeling pretty confident – two more days of the tour to scout and then I could fly to Delhi and the scout job is done.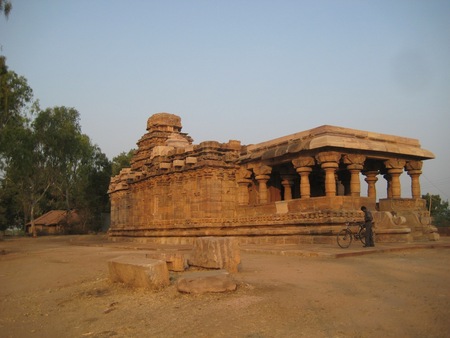 Hampi is a truly spectacular site, but what I discovered, ironically it is an island of beauty in an ocean of ugly iron ore mining and production – with Hospet being at its centre – so I thought. I headed east away from Hospet, and away from the iron ore mining areas… perhaps. But alas, it seems the roads near Hospet were only a glimpse into this industrious area, and after the day's I have a full understanding of its scope… it's a damn huge mining and steel production area. The road I drove has been pounded into rubble by giant rattley trucks that barrel along them at top speed. They fight for space among the buses, auto-ricksaw and cars – on steep roads with no guardrails. They kick up dust from the red earth that coats everything on either side of the roadway. They fill the air with screeching horns, and generally make it a fairly unpleasant place.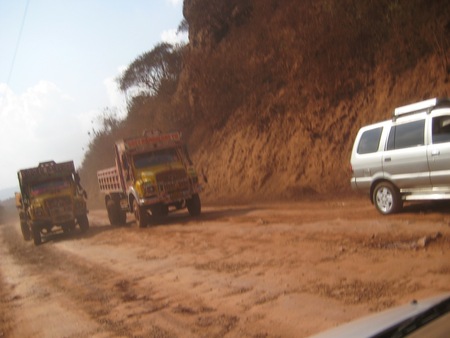 So as a result, I give my pre-tour scouting mission an 8 out of 10. We found an excellent and much safer route for the 4 days to Hampi, but failed – on this attempt – to improve our route for the two days after our time in Hampi. But, of course, there is always a solution to these setbacks. It will reveal itself to us in time.
The 2012 Indian Adventure Bicycle Expedition departs from the Taj Mahal in Agra on Thursady January 19th.
If you missed this year's edition you can register online for the 2014 event anytime.