Blog
REGISTER NOW
LOGIN
SIGN UP FOR OUR NEWSLETTER
The Ferry to the Sudan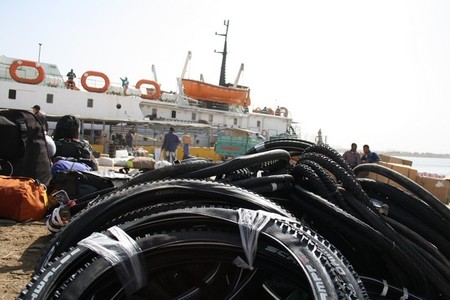 When boarding the ferry between Aswan, Egypt and Wadi Halfa, Sudan a few days ago most riders were ready to say goodbye to the craziness that is Egypt and head for quieter shores. There was one last hurdle to overcome before they could to that though… getting onto the ferry and making your way across Lake Nasser is an experience in itself and something to write home about any day of the week.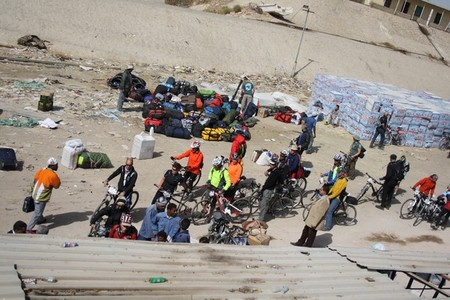 The ferry only runs once per week and it seems everybody in Aswan wants to be on it. It is scheduled to leave at 2pm but it is quite normal for it to only depart at 7pm. Saying that, to make sure you get a space, especially when you're travelling in a group of more than 50 people with bicycles for every one of them, you have to be on board by 11am and play the waiting game for the rest of the day. Even this is not simple though and it took a lot of shouting, shoving, pushing and being pushed to make sure everyone's things are on board and we're all accounted for.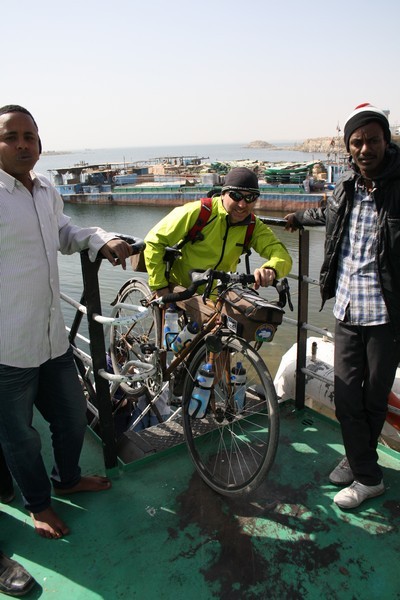 Nevertheless, everyone claimed a spot for themselves for the next two days, making themselves comfortable for the show that was about to unfold before them. For the next 8 hours the ferry was loaded and loaded some more. Whenever you thought that has to be it, there can't possibly be any more space on board, another person arrived with anything from a refrigerator to a queen size mattress arrives and somehow manages to find a space in the already crowded vessel. Riders were entertained endlessly as they looked down on the show from the deck.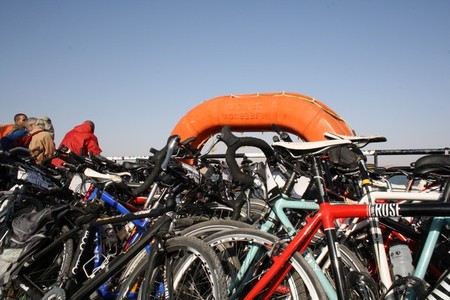 Every time you went downstairs from the deck you had to squeeze past more people and clamber over more things that were stowed everywhere. You also had to get someone to look after your space whenever you left because when you returned chances that someone else took your place was pretty high.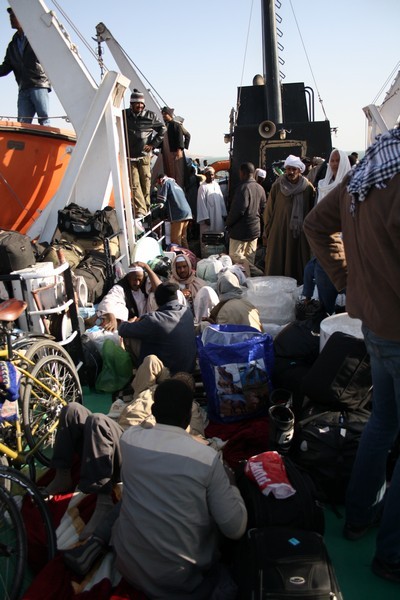 Navigating at night was a whole new adventure as people slept everywhere, under stairs, on top of tug rope, inside lifeboats and in passage ways and every now and again you'd feel the soft squish as you stepped on someone's leg or tummy. As we eventually set off into the sunset we had to make our way downstairs a few times in order to fill out one emigration form after the other but eventually all was done and we could curl up in our sleeping bags for a night under the stars.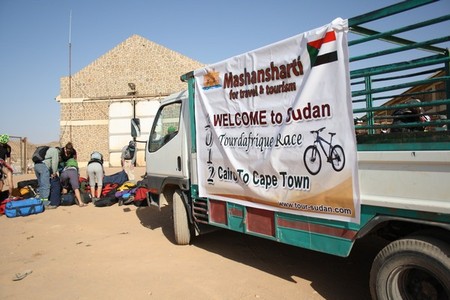 Arriving in Wadi Halfa the unloading process was a lot more civilised. Whether this was because we waited for all the locals to unload first before we attempted it or whether things in Sudan are just more relaxed and happens at a slower pace is still a mystery but the most important thing was that all of us were safely in Sudan and ready for the next stage of TDA 2012.
— Catharina Robbertze