Blog
REGISTER NOW
LOGIN
SIGN UP FOR OUR NEWSLETTER
Why I love Sudan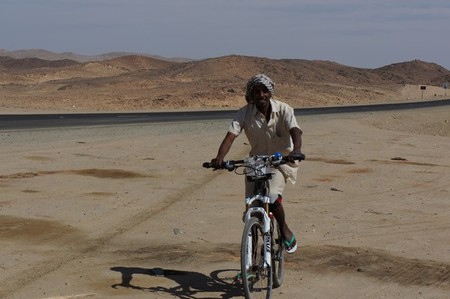 The other day while riding sweep I caught up with rider Ian who stopped on the side of the road to talk to some locals. The man's name is Abudi and he invites us into the village for a cup of tea. We are only a couple of kilometres from lunch and it's only 12:30 – the general rule is that riders need to aim to be at the lunch truck by 1pm.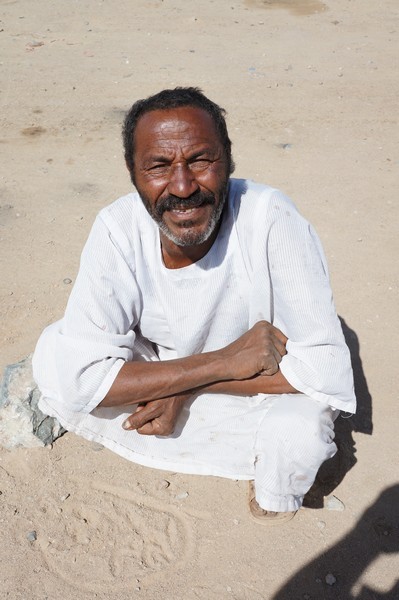 We wander into the village and inside the concrete buildings the temperature is surprisingly much cooler than outside. Abudi was born in the village but now lives in Khartoum, and has returned for his brother's wedding which was the day before. The village normally is home to 14 people but because of the wedding, the day we are invited in there are many more.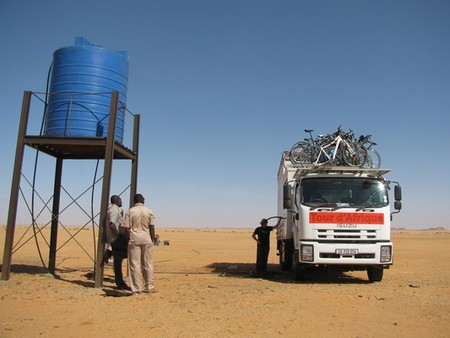 Abudi brings us a huge plate of Nubian cornbread and we sit on the mat on the floor to eat it. We meet the prince of the village, and all of Abudi's family. He takes us for a tour to meet the women who congregate in a separate building to the men. Some of them are busy cooking, others are busy resting, all of them are very pleased to meet us.
By the time we have finished meeting the entire village it is 1:30 and we are running late for the lunch truck! Abudi gives us his phone number and makes us promise to give him a call when we get to Khartoum so he can show us around!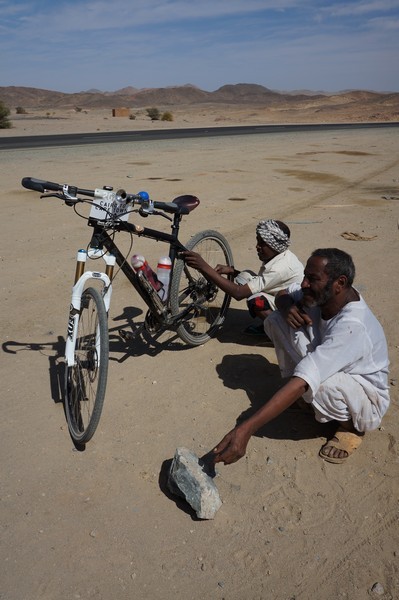 This my third visit to the Sudan and each time I am amazed at the genuineness of the hospitality offered by the Sudanese people.
– Claire Pegler