Blog
REGISTER NOW
LOGIN
SIGN UP FOR OUR NEWSLETTER
24 Hours Barcelona – The Must See Tourist Attractions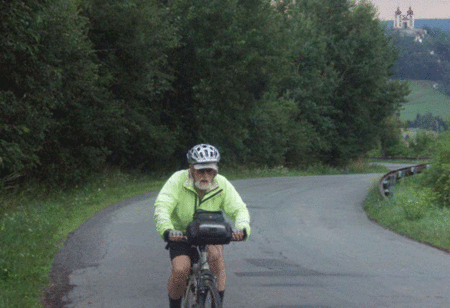 Cycling from St. Petersburg to Lisbon with the Trans-Europa Bicycle Expedition may be one of the hardest tasks anybody could set themselves in their life, but it will also be the most memorable. If you get your plans right you can see plenty of major sites. Here, we will explore stopping over in Barcelona for 24 hours and what you can do there in this time.
And luckily, Trans-Europa riders will enjoy 2 rest days in this amazing city!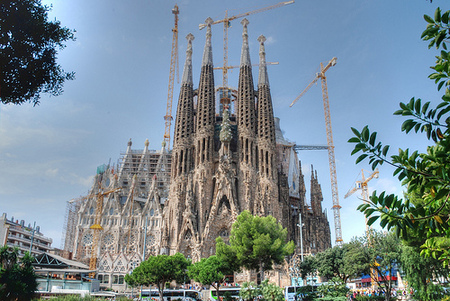 Sagrada FamiliaThis stunning large Roman Catholic Church in Barcelona is technically a building that was never complete even though the 'project' started back in 1882. The building, which is now a world heritage site, only passed the half way point (in development) back in 2010, and it is expected that the building will not be completed until 2026.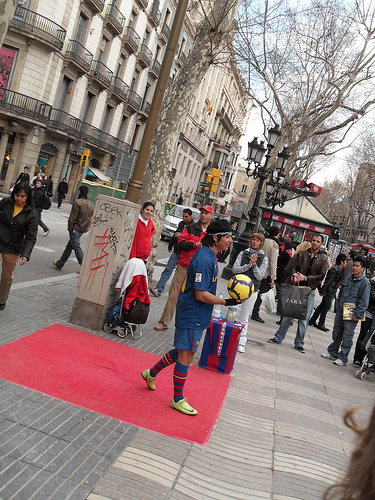 Las RamblasLas Ramblas is one of the most popular streets in Europe. Stretching for just under three-quarters of a mile, this street is full of culture, animals, kiosks, souvenir shops and other free activities. The street is mostly popular with tourists, but there really is something for everybody to do on this street. The street is busy in both the day (with shoppers) and the night (with restaurants and bars.)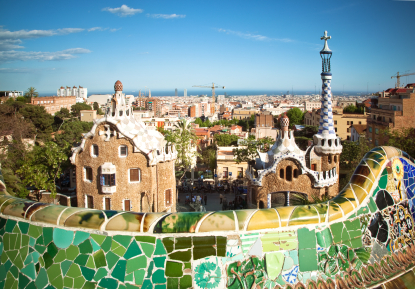 Park Güell If you are a fan of the outdoors, and the chances are being a cyclist you are, Park Güell is something that you have to see when in Barcelona.  This beautiful park was constructed over 14 years and is now a world heritage site. The main terrace of this park is stunning, and this is one of the focus points of the park. If you have some spare time, the musical fountain show (Fountain of Montjuic) is something that you should see when it is in action. The fountain was developed by over 3000 people back in the twenties, and was a popular tourist point in the 1992 summer Olympics.
RelaxationIf you need to take a break from riding and want to spend the day relaxing, then Barcelona is a great city for this. Barcelona has what many consider the finest city beach in the world, which you should visit if you want to soak up the sun. If you are feeling a bit tight, maybe a massage is what you need. You should consider a Thai massage, which will relieve all the pressures on the body.
Eating Depending on how much you want to spend, here are two great options:
El Quim, which is situated on the Boqueria market, offers something different for budget diners. This family-owned restaurant is a stall rather than a sit-down restaurant, but some of the food available is amazing. Even the locals say that the tapas you find here is some of the best you will find in the city.
If you have a bit more in the budget, then you have to try Arola. This restaurant is found on the second floor of the Hotel Arts. With over 900 wines to choose from this restaurant has been designed amazingly. Furthermore, you will also find all the local dishes you would expect to find anywhere else.
Make sure you try tapas for one meal in Barcelona because the selection of foods that you get with this meal is amazing and is a fantastic memory for your Spanish holiday stop. Tapas are an ideal meal for lunch with other cyclists and you are bound to find something that you enjoy eating.
If you are in Barcelona for 24 hours, you have to take advantage of all the sites. In this guide, you have seen just a few things you can try, but the great thing about the city is there is so much more to do there.
Martin loves to travel in Spain, and is a writer for the Low Cost Airline Guide website. Anyone not on the Trans-Europa cycle tour will certainly appreciate the useful information they provide on low cost flights to Barcelona.
Images:
Sagrada Família Image credit: http://www.flickr.com/photos/53501950@N02/6018783767/
Direct link: http://farm7.staticflickr.com/6133/6018783767_86f05ef544_d.jpg
Las RamblasImage credit: http://www.flickr.com/photos/oh-barcelona/6400038007/in/set-72157628147087381/Direct link: http://farm8.staticflickr.com/7169/6400038007_7fdfc1864c_d.jpg