Blog
REGISTER NOW
LOGIN
SIGN UP FOR OUR NEWSLETTER
Buy a Bike for Africa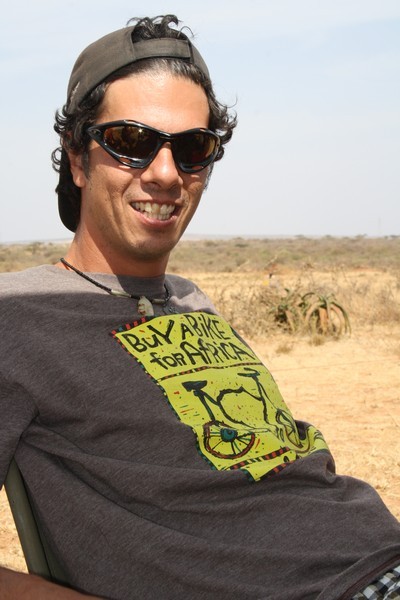 Each year many riders on the Tour d'Afrique bike tour decide to go the extra mile and raise money for the Tour d'Afrique Foundation (TdAF)
Our Mission
The mission of the foundation is to promote the use of the bicycle as a means of transport and income generation. We accomplish this primarily through bike donations to health workers and orphanages along our route in Africa, though we also make donations on our routes in India and North America. A bike donated to a health worker in Africa allows them to reach up to five times as many patients in a day as they would without a bike.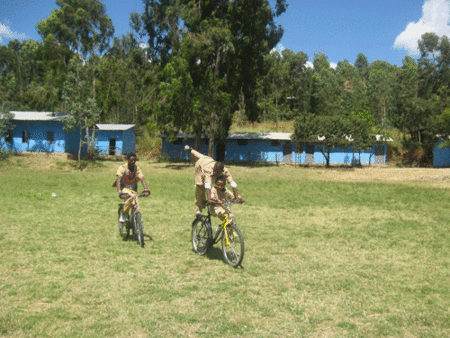 This year, coupled with the fundraising efforts of the 2012 riders, the company will donate 100 bicycles in Africa.
A New Project for Us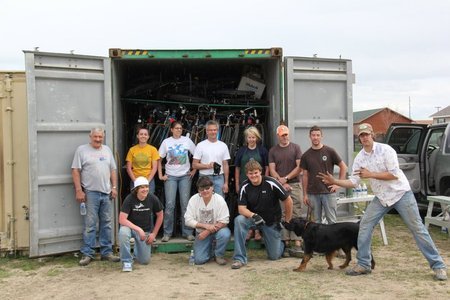 2012 also marks the opening of a new project for the TdA Foundation, a community bike shop in Nairobi, started in partnership with Wheels of Africa (WoA) in Nairobi and Wheels of Change in Montana. The first container of 300 bikes arrived in December and have already been sold! The second shipment is due to arrive in April 2012. Ten percent of the bikes WoA receives are donated to local schools and the rest are sold for profit. Profits from the shop are used for paying employees and for the outreach programs of WoA.
An Important Part of Our Efforts: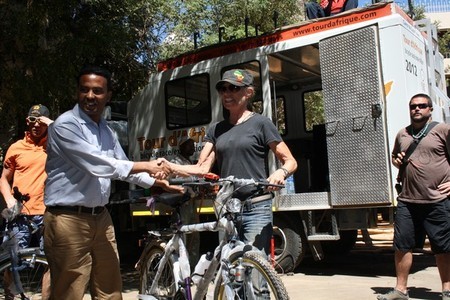 Rider fundraising is a critical part of the foundations efforts to meet its goals. This year we have a number of riders on tour fundraising for the foundation and many former clients and patrons who have donated funds to help us fulfill our mission.
In 2012, T-shirts and Hats also Play a Role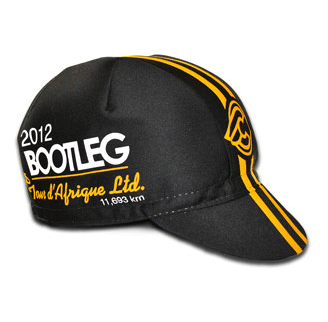 You too can help us to increase our efforts in promoting sustainable, human powered transport in Africa. You can do this by donating through our website here or buy purchasing our Buy A Bike for Africa T-shirt (modeled above by our Tour race director Cristiano Werneck).
We have also partnered with the bicycle company Cinelli who are selling specially branded T-shirts and hats, the profits from which will be donated to the TdAF.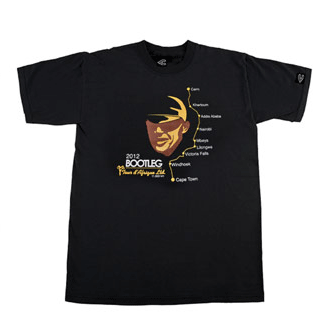 Cinelli has also created a TdA branded bicycle for us which we are testing on tour this year. After the tour we will give them feedback on its performance so they can produce the first ever "TdA Bike". Profits from bike sales will also be donated to the foundation.

You can buy a t-shirt, hat or donate to the Foundation via our website