Blog
REGISTER NOW
LOGIN
SIGN UP FOR OUR NEWSLETTER
Fast Friends in the First Half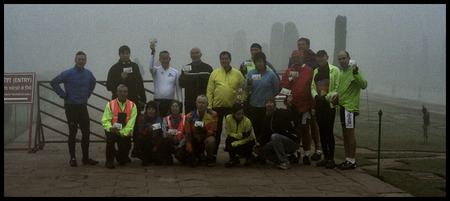 It all began on a cold foggy morning in Agra – but the smiling faces could be seen through even through the thickest fog. The Taj Mahal, on the other hand, stayed hidden from view of our 'start line' group photo. We held up our entry tickets that had a picture of the Taj on it and then set out into the morning traffic that was building in Agra.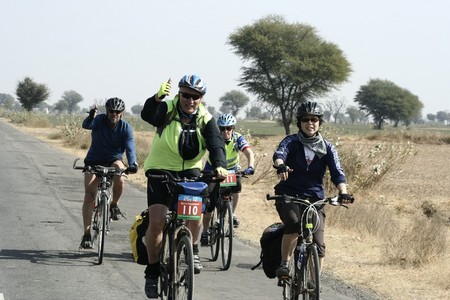 And we continued to cycle – into Rajasthan and the wild city of Jaipur, and onto Jodhpur, and Udaipur through small villages on bumpy narrow paved roads, we got to see the side of Rajasthan that the tour buses don't get to see. We stayed in palaces, forts, hotels, and guesthouses, and were surprised sometimes by the grandeur of these places, and other times by their oddity – Hotel Fly View will not be missed by many.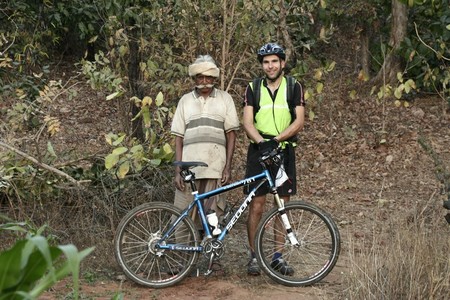 We headed further south and into Gujarat – a dry state officially, and a state much more prosperous than Rajasthan – its roads, dams, and bridges are an example of that – and so the search for safe roads meant a little more zig zagging. As far as we can tell, the Indian Adventure is the only organized cycling tour that passes through Gujarat, and certain others states of India, so riders have the great benefit of experiencing the unique qualities of the people of Gujarat that not many cyclists or any tourists have the pleasure of experiencing.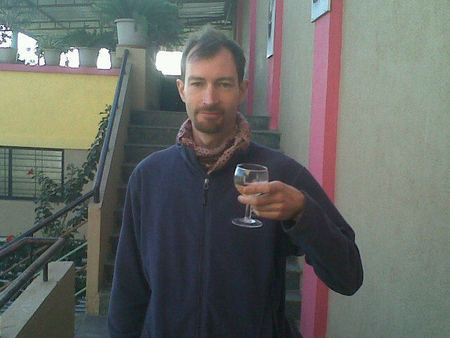 Our last full day in Gujarat was also our biggest climbing day so far. We climbed nearly 1700m to Saputera Hill Station. The next day we cruised to Nashik, in Maharashtra, stopping along the way to have lunch and a wine tasting at a winery – Nashik is an up and coming wine region in India.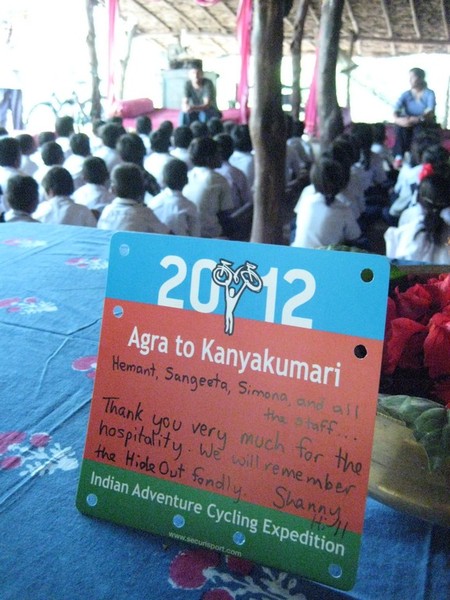 Then we followed the route used by the Tour de India (a UCI road race) to Vikramgarh through stunning scenery and ending at the Hideout – well named as this unique spot is tucked away on a gravel road on the outskirts of a small village. Hemant and Sangeeta treated us very well – cooking us healthy meals, with salads made with fresh roquette picked from the organic garden they keep. And then we were transported into Mumbai for two full days rest to explore and recoup.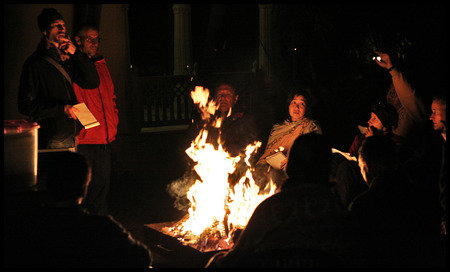 We made friends. Fast friends. Even before we had pedalled our first kilometre we had shared many stories and got to know each other and some of our motivations. Many riders of past tours have commented that, though the cycling was memorable, it was the friends made that made the trip. Today we will meet new friends as we are joined by new riders who will come with us to Kanyakumari. The fog broke long ago and the smiles remain as we get ready for the second half.