Blog
REGISTER NOW
LOGIN
SIGN UP FOR OUR NEWSLETTER
In Udaipur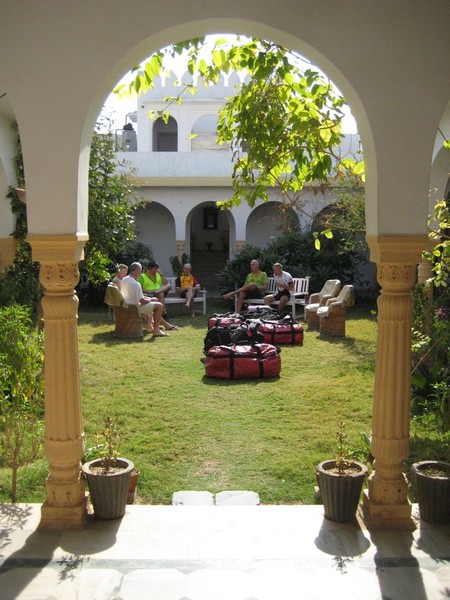 Our first night out of Jodhpur was at Fort Dhamli, a quaint little property of 10 rooms set in the small village of Dhamli. It's run by Inder – a well spoken guy with an engaging smile who pulled out all the stops for our group. Fort Dhamli, and the village Dhamli don't appear on our GPS or our maps. It's off the main road, and it's a gem that many a traveler likely miss out on. The rooms all face into the courtyard which is just large enough for some mandarin orange trees, a few benches and his dog (didn't catch it's name). The stairs take you up to the 2nd floor which is open to the sky. Each room is clean, and their is hot water once the wood fired boiler heats up. The food was as unique as the fort. We had wild bore grilled of a fire, potatoes, rice, cauliflower, and coconut coated sugary goodness with tea and coffee for desert followed by a night cap of rum that Inder cheerfully poured generous portions of.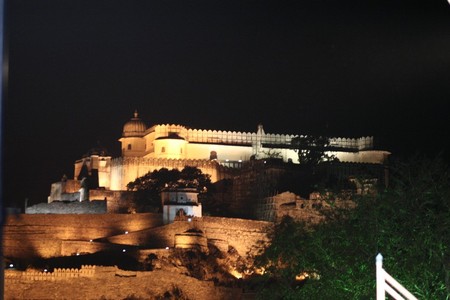 On from Dhamli saw us conquer the first significant climb of the tour so far. We have been travelling through the desert in Rajasthan for most of our time, and yesterday we climbed up towards Kumbholgarh Fort – an impressive fort set high above the desert, and some of the only elevation in the area. We climbed just under a 1000 m on the day. The scenery was a fantastic change from the landscape of the previous week. On tough climbing, we saw monkeys darting across branches, streams flowing downhill against us, and turning each corner revealed more impressive scenery.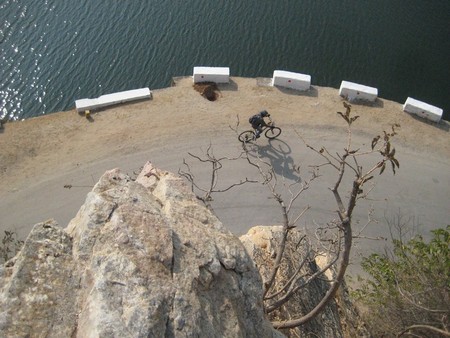 And just as the temperatures have started to climb the past several days, it began to cool off with every metre higher we ascended. So perhaps one of our last crisp morning rides was had the next day as we peddled downward towards Udaipur – past quiet and humble village homes with stone walls that follow alongside us the whole way. They are like how I recall from the Cotswolds in Britain – neatly piled rocks planted firmly in place without mortar – just stacked in a way that they support each other. The roads through much of the ride were smooth for a change, and so it added to the enjoyment of the village life in the hills.