Blog
REGISTER NOW
LOGIN
SIGN UP FOR OUR NEWSLETTER
The Father of the Turkmens strikes back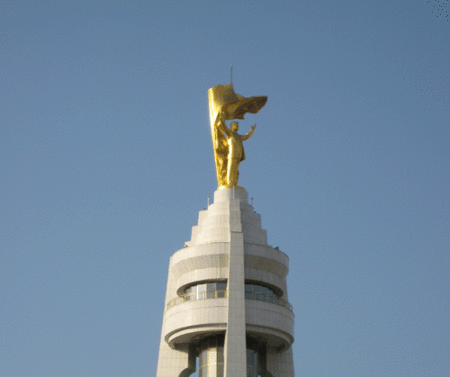 Updating our report on a Dog's life in Turkmenistan, it appears that plans to mothball the golden rotating statue of Turkmenistan's late eccentric dictator (pictured above) have been altered. One year after it was toppled as authorities sought to dismantle the leader's overwhelming personality cult, the statue has been placed atop a new, even higher tower.
The new tower, however, is on the outskirts of Ashgabat, not in the centre of the city as was the case previously.
See it for yourself on the 2012 Silk Route Bicycle Expedition.