Blog
REGISTER NOW
LOGIN
SIGN UP FOR OUR NEWSLETTER
Anyone up for a little Portlandia?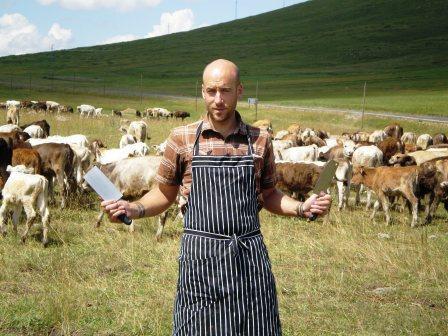 Tour d'Afrique will have a booth at the PDX Bicycle Show in Portland, Oregon and it will be staffed by veteran Tour d'Afrique Chef and Tour Leader extrordinaire, Miles MacDonald. He will be happy to answer any and all questions about our incredible tours.
It's Portland's' premiere bike show and should attract a large crowd of interested folks taking a look at our trans-continental tours. If you're going to drop by to see us you may as well check out the Hopworks Urban Brewery Bike Bar at the same timeJ I might just see you there.

As well you'll have the chance to pick up one of our beautiful 10-year anniversary coffee table books (no shipping charges, very nice) or one of our "Buy a bike for Africa" T-shirts, which helps support the Tour d'Afrique Foundation.
On top of that there will be all sorts of crazy people doing upside down bike tricks and glitzy bike salesman with all the shiniest new toys to show you. If you've never been to Portland before I highly suggest you head there. Wonderful city and as soon as you enter the city limits you'll feel more progressive.
It's happening at the Portland Expo Centre… http://pedalnationevents.com/exhibitor/portland-expo-center
The show goes from 10:00am till 6:00pm on Saturday March 24, 2012 and from 10:00am till 5:00pm on Sunday March 25, 2012.
Hope to see you there!