Blog
REGISTER NOW
LOGIN
SIGN UP FOR OUR NEWSLETTER
Cultural Tips for Traveling in China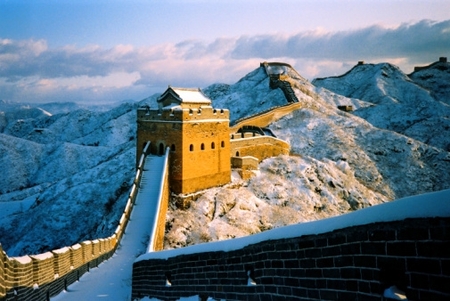 China, a country of 1.3 billion people, is 5,000 years old and extends over 3.6 million square miles. Before you travel there, learn what you can about this fascinating culture. You'll want to enjoy your time there, avoid misunderstandings and confusion, and if you're going there on business, ensure that you are showing the right amount of respect required to make a positive impression and build lasting relationships.
Saving Face
Much of what the Chinese value culturally is based on the philosophy established by the teachings of Confucius more than 2,000 years ago. This established Chinese concepts of respect for the social order. The notion of "saving or losing face" is crucial in China. "Face" can be granted, lost or gained according to one's actions, one's reputation, or being embarrassed or disgraced publicly. The Chinese see themselves as part of the collective—the idea of the individual separate from the pack is not valued here. You must avoid losing face or causing someone else's loss of face in all situations.
First Meetings and Introductions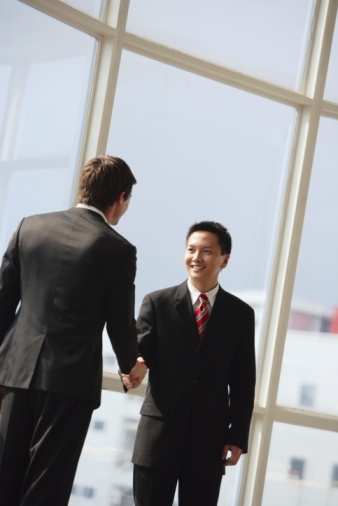 In introductions, the Chinese give their last name first, then their first name. (The name Zhou Chang, for example, would be Mr. Chang Zhou in Western terms.) Always call people by their correct title (Mrs., Mr., Ms. or Miss) then their last name, never by their first or last name alone. Always use titles unless asks you to call them by their first name. You may be called Ms. Jane or Mr. David—but don't follow that practice yourself. Greet people with "Ni hao," (NEE-how), which is, "Pleased to meet you" or "How are you?" You don't have to bow; just nod and smile and shake hands.
Everyday Conversation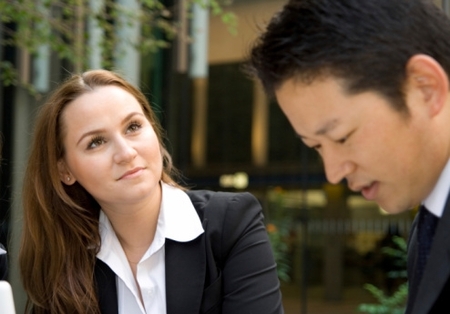 In conversation, the Chinese will openly ask personal questions about a person's age, income, marital status and so on, to find points of common interest. Do not be too familiar with people, however. Do not touch anyone in conversation (though you will be jostled and shoved in crowds!) and do not ask personal questions of someone until you know them well. Try not to accept (or give) a direct compliment (say "Not at all"), as this comes off as bragging.
Important to remember is that China is The People's Republic of China (Taiwan is simply The Republic of China). Never get these confused.
Don't be surprised if the conversation lapses into silence at some points, particularly during business discussions. Allow this graciously, and let those present mull over what has been said.
Body Language
While in China, avoid pointing with your index finger. Indicate with an open hand instead. Never snap your fingers or shrug your shoulders or wink or use the OK sign or whistle—these vary from confusing to insulting. Do not engage in the old American habit of putting feet on a desk or coffee table.
When sitting, be aware if you usually cross your legs that it is considered rude to show the soles of your shoes. Use both hands when offering anything to anyone. Study the art of gift giving in China; even the color of the wrapping paper must be correct to avoid bestowing bad luck. Fortunately, smiles and laughter, along with nodding for yes, shaking head for no, are easily understood in China (though laughter can also mean at times, embarrassment).
Meal Times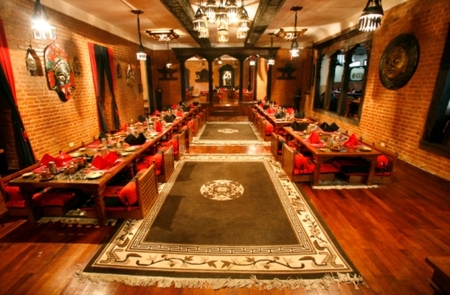 At a formal Chinese banquet, sample every dish, but be aware that if you clean your plate, you are signaling that you are still hungry, and will be served more food. Never leave chopsticks standing up in the rice bowl, as this is a metaphor for death. Place your chopsticks horizontally on the side of the dish. Everyone will wait to drink until the most senior person present offers a short toast. Be ready with an appropriate return toast, stating that you would like to return the hospitality, or simply toast the mutual friendship or benefit of your relationship.
Drinking is expected, but do not over-imbibe! Know your limit, and politely indicate this at the right time. Let your host or the waiter pour for you, but if the person next to you pours a drink for you, return the gesture. If you do not or cannot drink, use a soft drink or tea for toasting. Give your host a medical reason as to why you can't drink.
Money is not drawn out in front of guests. Tipping is not common or expected anywhere. If you want to acknowledge excellent service, tip them in private.
If your crowd goes in for karaoke after dinner, it's important to participate—don't worry if you're not a good singer. Dining and after-dinner socializing are a great way to build face and relations with your hosts. Reciprocate on social invitations. The Chinese will always refuse your first few offers for a meal or drinks, as they will with any gift. You will need to offer at least three times—this is expected.
Business Situations
There is an entire protocol to be followed for creating business associations in China. Study these and follow them to the letter, to avoid putting off potential clients or possibly ruining your chances of doing business with them. First, find a person or organization that will to formally introduce your company to the Chinese company.
The Chinese prefer to do business with companies whose reputation is credible to them. You must then have ready materials describing your company's history, services and products, translated into Chinese.
It may take quite a while to get the assent for a meeting. Once you do, make the appointment in writing, a month or two ahead of time, and have ready two versions of the agenda, one in Chinese and one in your own language. After you arrive, go over this carefully with your interpreter to ensure all is correct. Arrive on time or early, to avoid insulting your hosts.
After introductions, present your business card, printed in English on one side and Chinese on the other. Offer your card to each individual by holding it in both hands, with the Chinese side facing the recipient. When receiving a card, look at it for a moment and comment politely before putting it in a business card case. Never write on someone's card unless they indicate that you should, and never put it in your wallet or worse, back pocket.
Mobile phones will probably go off during the meeting. Never ask that they be turned off—this would mean a loss of face to both you and your potential clients. PowerPoint presentations or other visual tools must be only in black and white. Colors hold active meanings in Chinese culture, and the wrong colors could create misunderstandings.
During negotiation, only the top-ranking members of the Chinese side will speak. Decisions are not rushed. Never become impatient or lose your temper. You would immediately lose face—and probably lose their business.
Wear only dark, conservative clothing—business suits for men and women, or a modest dress for women. Women should wear either flat or low-heeled shoes. Avoid bright colors. In the business world in China, social order is determined by rank and occupation. Things are equal on the gender level; deference is always shown to seniority.
Business and social life are kept very separate in Chinese culture; don't discuss business at a meal or any other social outing unless your hosts bring it up first.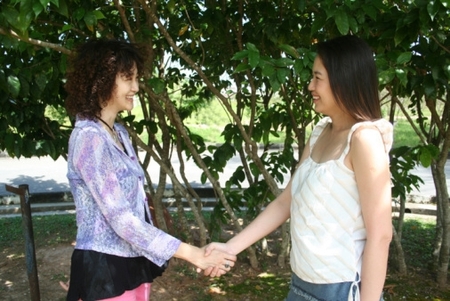 Learn more of the basics—or intricacies—about this intriguing and traditional culture before you travel there. Your time in China should be a positive and memorable journey you will want to repeat.
Caroline Ryan is the author of An Old Castle Standing on a Ford: One Yank's Life in an Almost Peaceful Belfast (Eloquent Books), a cultural narrative about life in Belfast after the Troubles. She writes often for Pimsleur Approach, online retailers of language courses including the popular Learn to Speak Brazilian Portuguese and Learn to Speak Japanese CDs.
References:
"Beijing Cultural Tips." National Geographic, 2012. http://travel.nationalgeographic.com/travel/city-guides/beijing-cultural-tips/ Joyce Millet.
"Chinese Culture, Etiquette & Protocol." Cultural Savvy, 2012. http://www.culturalsavvy.com/chinese_culture.htm
"China – Language, Culture, Customs and Etiquette." Kwintessential, 2012. http://www.kwintessential.co.uk/resources/global-etiquette/china-country-profile.html