Blog
REGISTER NOW
LOGIN
SIGN UP FOR OUR NEWSLETTER
Goodbye Ethiopia
The thought of saying goodbye to Ethiopia is a sad farewell for some but a welcome change for others. The welcome riders received from the vast majority of this remarkable country has been immense. Despite the poverty that grips the country, friendliness is mostly available in vast quantities and the quality of the coffee, juice and food was enough to melt our hearts. Unfortunately, for many riders, this was tainted by stone-throwing children next to the road. Where most of the roadside supporters were just looking for attention and stone-throwing could be avoided by giving a friendly "Salamno" and "What is your name?", some children could not be stopped from yielding the whips they are supposed to use on donkeys or doing some target practice with their stones. The fact that one of the older ladies on tour chased one of these naughty children all the way to their house and told his parents to make sure he receives the punishment he deserves did serve as some consolation for those who suffered because of his good arm on one particular day.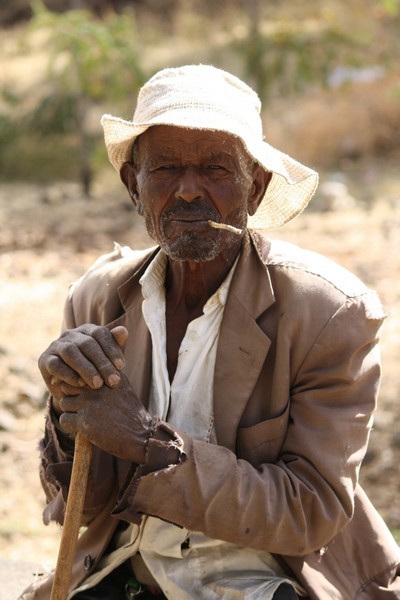 However, when looking back most will hopefully remember the good things that Ethiopia provided. Not one bad cup of coffee, the best juice in the world (no really, we're not exaggerating) and truly spectacular scenery. Day after day, hour after hour, whenever you think you've gone through the beautiful part of the country and you're about to enter something less scenic, Ethiopia serves up another breathtaking view and another breathtaking day. It has been a highlight because of its beauty, its ruggedness and its toughness.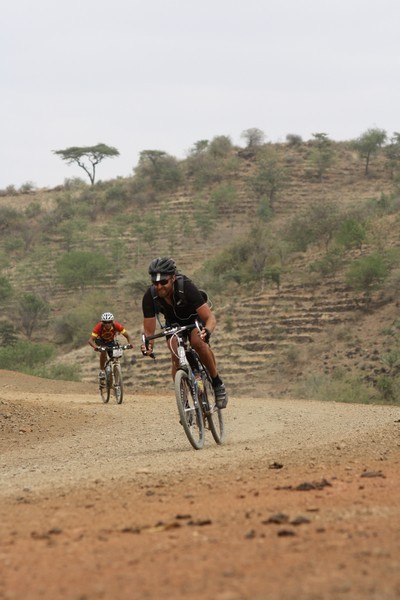 Thank you Ethiopia, it's been spectacular. It remains to be seen whether any other country will be able to match your charm.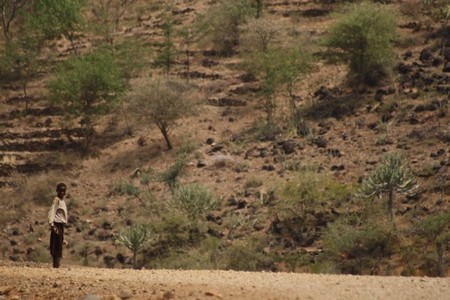 — Catharina Robbertze