Blog
REGISTER NOW
LOGIN
SIGN UP FOR OUR NEWSLETTER
Half way there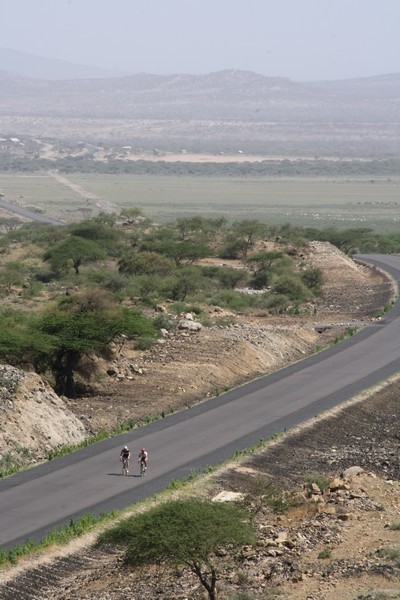 From Kenya to Tanzania
We've been in Tanzania for just about six days now, but for a change the majority of these days have not been spent on our bikes and in tents but in luxurious lodges and on the back of safari vehicles.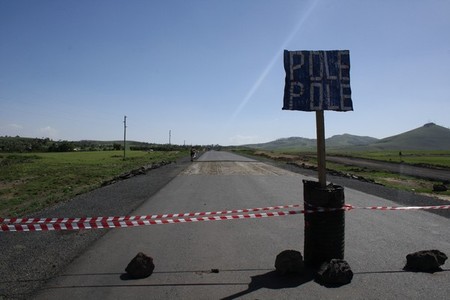 After crossing the border from Kenya – one of the easiest crossings so far – we made our way to Arusha through lush green grass fields in the shadows of Mt Kilimanjaro and Mt Meru. The riding took place mostly on pristine pavement with just enough climbs to keep you interested in working hard and enjoying the downhills. Spectators next to the road ranged between friendly children greeting you with a "Karibu" or "Jambo" and a few uninterested zebras, ostriches and kudu.
Though we only spent one week less in Kenya than we did in Ethiopia, the Kenyan experience seem to have flown by. For some reason it is difficult to distinguish specific days and events in Kenya with the bus ride in northern Kenya and the visit to Nairobi the only things standing out. Except for that this country seems to have flown by in a blur of lava rock, heat, dust and ugali and meat.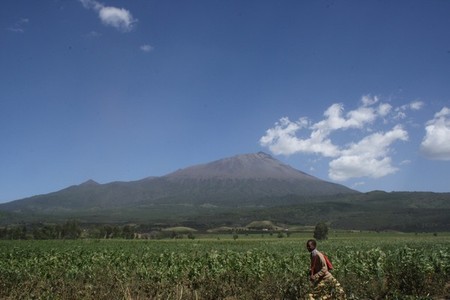 Arriving in Tanzania it was once again apparent how a simple border crossing can be the cause of such a big chance in scenery and atmosphere… where Kenya felt much wilder, Tanzania seems touristier and well aware of the beauty they have been blessed with.
Donating bikes to Women in Action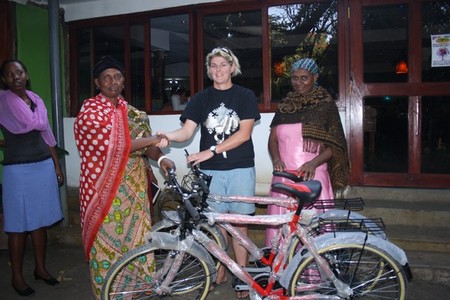 Upon arrival in Arusha the fourth bike donation of the tour took place as 20 bikes were donated to Women in Action (WIA).
WIA started with 16 women who in 1993 wanted to address the HIV/Aids pandemic in their community and support the women and children who were most impacted by the disease. Since its creation they have helped more than 4800 individuals by providing home-based care, village and community banking facilities. They have worked tirelessly to empower the women and youth of their villages in order to educate the general community about the disease and its consequences and to protect those children who are already suffering because of it.
The bikes donated to them will mostly be used by their volunteer educators and home-based care counsellors to access their beneficiaries and provide educational programmes in the broader Arusha community.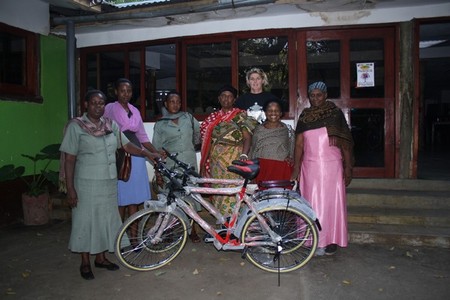 Let's go!
After three days of doing nothing but resting everyone is ready to hit the road again and ready to take on the second half of their epic journey. Arusha marks the official halfway mark of TdA and though these rest days were much needed everyone is itching to head further south.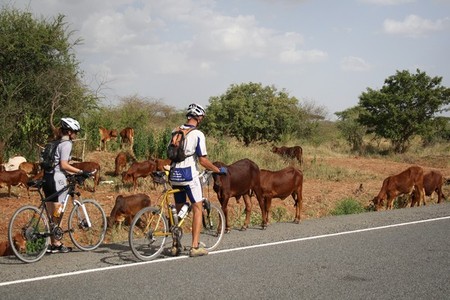 Tanzania seems like an unexplored wilderness at the moment and the next eight days promises to be rough and dirty all the way to Mbeya. The rainy clouds are collecting overhead and readying to turn the waiting gravel roads into muddy paths that will certainly be the cause of much joy and grief all at once.
— Catharina Robbertze