Blog
REGISTER NOW
LOGIN
SIGN UP FOR OUR NEWSLETTER
Life happens outside in India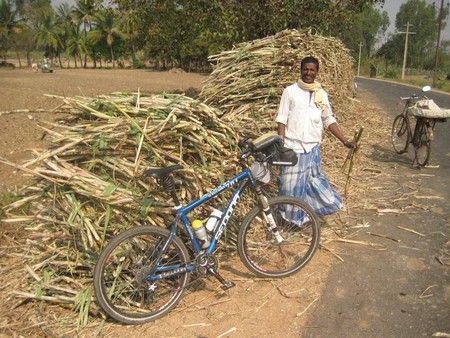 In alot of the India, life happens outside. I come from a place (and a climate) where a great deal of our daily activities occur in classrooms, offices, and homes – not outside. Weather, and culture have made us value space, privacy, and indoor comforts.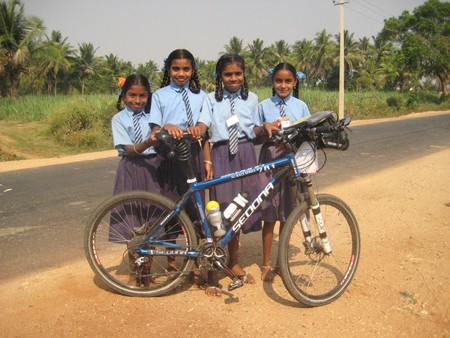 As we ride out from our hotels here in India and into towns and villages, with temperatures pushing 40 degrees, people go about their daily activities not inside their homes, but in their gardens and on public streets. Many of the homes we see are functional and simply – a place to sleep and little more. I have always had to fight my misconception that a small and simply house means one is poor or in unfortunate circumstances. This is often not true. And cycling through villages and towns has helped me resolve this in my mind.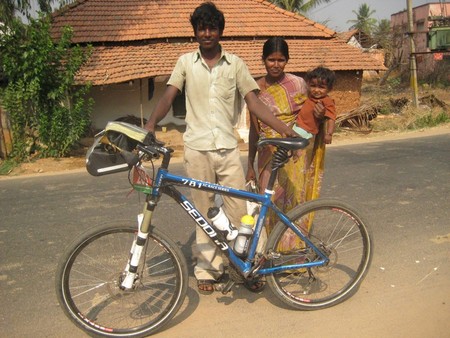 Cycling each day through people's lives seems like the equivalent of cycling through our houses in our indoor world – as if we have come in unannounced through the front door, to carry on straight through exiting from the backdoor. Along the way as we intrude on people's lives, we pass by their kitchen, as we see many people cooking on open fires, or with simple gas stoves set on the ground, with aromatic spices wafting out. We continue passed bedrooms, as people lay about on a mat in the street or on simple beds; stretching as they rise to start the day. We pass toilets as squatted children line the roadside, not even noticing us or the traffic streaming by. Past bathrooms as a man vigorously scrubs his white soap-foamed head, and as a lady brushes her teeth nearby. We pass through living rooms with people lounging on the ground, on the curb, on a chair outside a shop, or on the stoop in front of their homes.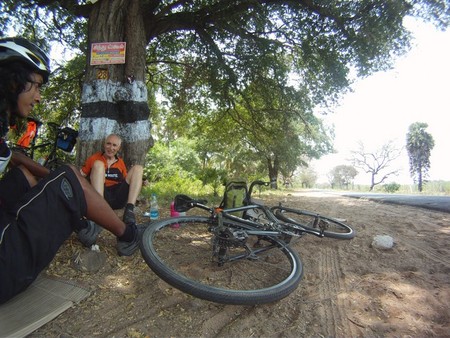 Many of these activities, for us, must happen within our homes, behind closed doors. What we see from the seat of our bikes, is not the full scene and surely many other ways of going about your day exist in India, but it's an interesting glimpse 'inside' of the outside lives we see.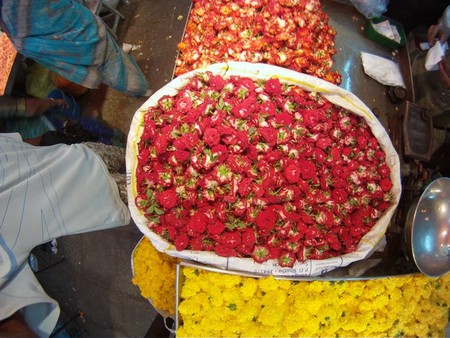 Today, we sit within striking distance of Fort Cochin. After Hampi we turned south and it is on that path we have continued – with our sights squarely set on Kanyakumari. We spent a wonderful rest day in Mysore – some riders visiting the Palace, others shopping for silk sarees and fabric in the varied and colourful downtown market area. Some relaxed, some strolled the strangely organized city with its heavy, but smooth flow of traffic. We continued then along a brand new route with a half day ride plus a bus transfer/safari (thru a wildlife area) to Erode, where we had arguably our best meal of the trip – nothing different, the same dishes we have seen all across our tour – just prepared with care and damn tastey. We rode a smooth and flat route to Udumalpet to our last basic accommodation on the tour. And on further to Munnar thru the stunning tea plantations that coat the hillsides in a thick two-toned layer of green.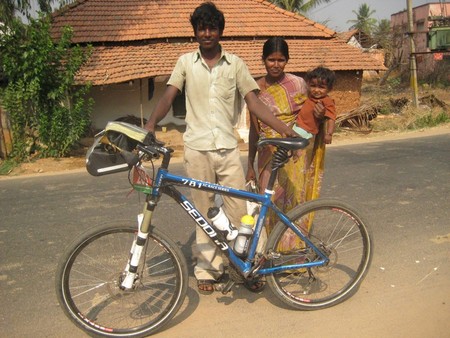 We are happy to have found a great new route into Cochin that eluded us last time (we transferred the group in thru the busy streets by bus last year). Our hotel tonight is a mere 45 km from Fort Cochin and situated at Cochin International Airport – no one is eyeing the departures area – we are all focussed on the final 5 days we have in front of us to complete our journey.