Blog
REGISTER NOW
LOGIN
SIGN UP FOR OUR NEWSLETTER
One village at a time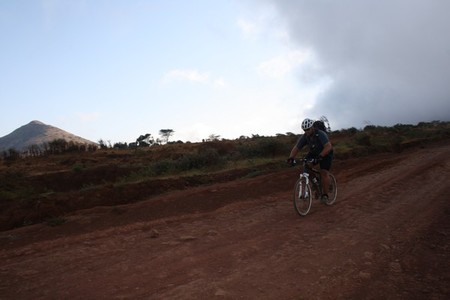 It was 2pm in the afternoon, the temperature breaking the 50C barrier for the third day in a row. 50km was left until that evening's camp. I pulled my bike up next to a small village to sit under a shady tree and get a moment's pause from the relentless heat. The next thing I know a Sudanese gentlemen appears out of the nearest wooden shack with a frozen bottle of water and a bottle of Mirinda, the local Orange Tango, points at the sun, then my bike, wipes his forehead and gives me the drinks. He speaks no English so a few body language gestures and grunts later it's decided that he wants nothing for the drinks but is happy to help a passing stranger who stopped in his small village. I found it funny that those with so little are often the warmest and most generous people. His sons came out to look at the pasty white guy wearing tight clothing; they spent around 30 minutes riding my bike around, the only payment they would accept for their hospitality.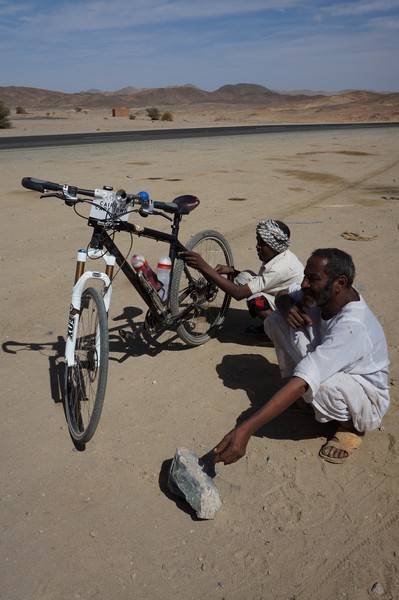 The very next day I was riding by another village with Claire, the Tour D'Afrique medic, some local kids come running down the bank asking us to stop, I was tired and could see our lunch truck in the distance. I pulled over and started chatting to them, they wanted to practice their English… it's not too often they speak to a real English guy. The village chief came out to have a look at the pasty white guy in the tight clothing and invites us in for tea, we knew the lunch truck was waiting for us, but we figured what harm could another 30 minutes do? Tea soon turned into lunch of soup and Sudanese Flat Corn Bread, tea, a tour of the village and then a photography shoot. Mainly of their Mosque.
Cycling through the country the reaction is similar in every village, people stop and stare, not due to impoliteness but out of curiosity, they come over, try to chat, tell you about their life, their village, what they think is great about their country. They stare at our bikes with disc brakes, working gears, suspension forks, suspension seat posts, the kids race us through the village on their bikes often with a wonky wheel, tassels on the saddle and no brakes and generally win every time! Sometimes we pass up to 8 villages a day, each one with its own vibe, its own story to tell.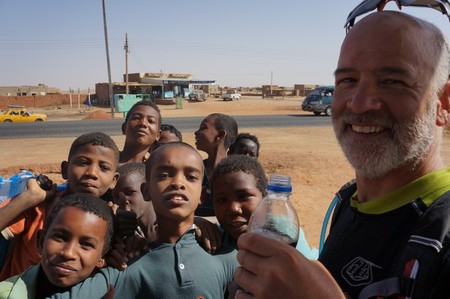 In some villages they want to put on a show, one morning when cycling through the dirt roads of Sudan, about 8 of us entered a village for a Coke. Whilst in the village we had a little wander around, all of a sudden about 50 women come out of a hut and start singing and dancing to music, the next thing I know is that we were being offered drinks and what I assume to be dried dates. The atmosphere was magical and it is one moment on the Tour D'Afrique that I shall never forget.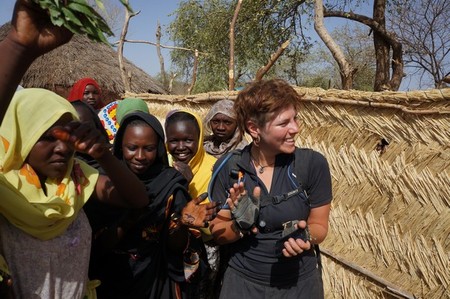 The greatest thing about travelling by bike through a country is that you are forced into situations that you would never think possible, closed doors are suddenly open and welcoming and people on the streets that stare at you as you go past suddenly want to stop you to talk to you. You realise, especially in Africa, what is normal or not. Everyone washing in the a local lake or river? Normal. Everyone walking around with the latest sunglasses and iPods? Not normal.
Every child you meet wants to have their photo taken, or try your bike, or wear your sunglasses, you suddenly realise that the essentials that you needed to pack, are not really essentials at all.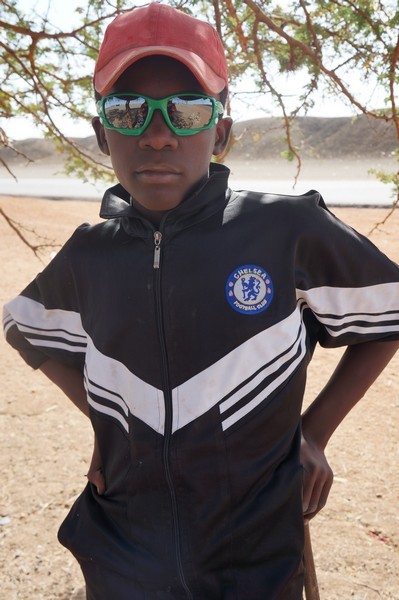 Each individual experience that you gain when cycling through a country helps build an overall picture of it. Sometimes this is not 100% perfect, you're not covered in cotton wool and protected from bad parts, everything is laid bare in an honest and brutal way… this is our country if you don't like it then don't come back. This has never been the case though, each time I have come away from a country I have been left in awe by it. However the thing that I have found is that the picture that is painted is vastly different than the one that was already in my head which was mainly pieced together from what I have read in the news and seen on TV. I will hold my hands up to say that I was wrong, many times overs, but there is only one way to find out if you are wrong or not, and that is to go there yourself and find out
— Ian Pinder