Blog
REGISTER NOW
LOGIN
SIGN UP FOR OUR NEWSLETTER
Rider Profile: Esther Borg (Full Tour)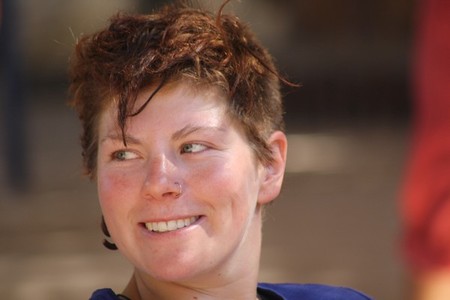 Age: 22 – The youngest on tour!
Nationality: Australian
Occupation: Newly graduated scientist

Favourite Flavour PVM: Choc caramel nut
Where did you hear about the tour?
In the Lonely Planet Book
Why did you want to sign up?
I didn't want to get a real job so I thought I'd spend money instead!

What's been your most challenging moment so far?
The day before the Blue Nile gorge, riding with a fever trying to save my EFI!
What's taking up too much space in your locker?
My bags!

Did you do any fundraising?
Yeah I did some fundraising for Bicycles for Humanity
What kind of bike did you bring?
I have a Salsa El Mariachi named "Romeo" but now I just call him "Buddy". I'm very happy with him, we work well together.

What do you like the most about being here?
Just being here! I really like living this way!

Is there anything that you would do differently in terms of physical preparation?
Before I got here I would have liked to do more but once I was here it was fine. The best preparation I did was a camping and cycling trip in rain and hail for 2 weeks from Melbourne to Adelaide and back again.

What do you miss most about home?
Surprisingly nothing! Maybe my sister and my dad!