Blog
REGISTER NOW
LOGIN
SIGN UP FOR OUR NEWSLETTER
Rider Profile: Ian Pinder (Full Tour)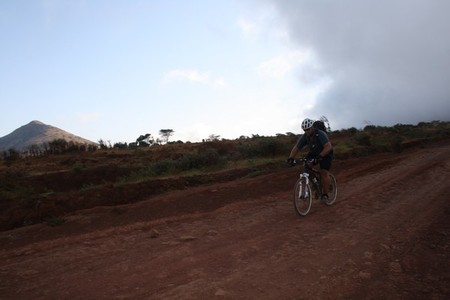 Age: 26
Nationality: British
Occupation: Civil Engineer
Favourite flavour PVM bar: Strawberry
How did you hear about the tour?
On a website – a bike forum
Why did you want to sign up?
I fancied a challenge – and I was bored at work
Are you doing any fundraising and how much have you raised?

I'm raising for Build Africa – an organisation that rebuilds schools in Kenya. I've raised $2000 and still raising.
How many kilograms have you lost so far?

I was 146kg when I last weighed myself – I've lost 21kg and am aiming to weigh 120kg by the end of the tour.
What do you like most about being on tour?
The fact that the real world doesn't exist.
What do you find the most challenging?
The riding!
What motivates you to crawl out of your sleeping bag in the morning?
Usually I'm too hot and the fact that breakfast will be ready! It's just what we do and I've never had a problem with it!
What do you plan to do when you go back home at the end of the tour?
Anything to avoid going back to work! Travel around Europe maybe… but in a car!!!