Blog
REGISTER NOW
LOGIN
SIGN UP FOR OUR NEWSLETTER
Rider Profile Jennifer Dyck-Sprout (Full Tour)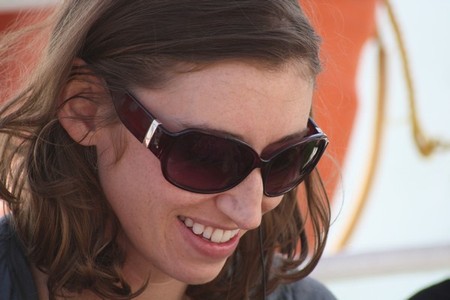 Age:25
Usual occupation: Has been working for non-profit organisations in Canada, going home to be a student!
Favourite flavour PVM Bar: Choc-caramel nut… but it depends what mood I'm in.

How did you hear about TDA?
It came up on Google while I was searching for something to do.

Why did you want to sign up?
I wanted a challenge and not something cold like climbing Mt Everest!

What do you find the most challenging thing about the tour?
Eating enough food to keep going!
What do you miss most about home?

Cold tap water… and cheese.
Is there anything taking up too much space in your locker?
Ummm… my hiking shoes and my tripod!
Would you do anything differently in terms of what you bring with you next time?
I wouldn't go cheap on anything. It's worth investing in proper shorts, sleeping bag, tent, saddle bag… but I couldn't have afforded it anyway!

Is there anything different you would have done to better prepare yourself physically for the tour?
I think I could've prepared more but in Canada it was winter. That first week was a big shock.
What do you like the most so far?
The gossip!!!