Blog
REGISTER NOW
LOGIN
SIGN UP FOR OUR NEWSLETTER
RiderProfile: Heiner Stiefel – Cairo to Nairobi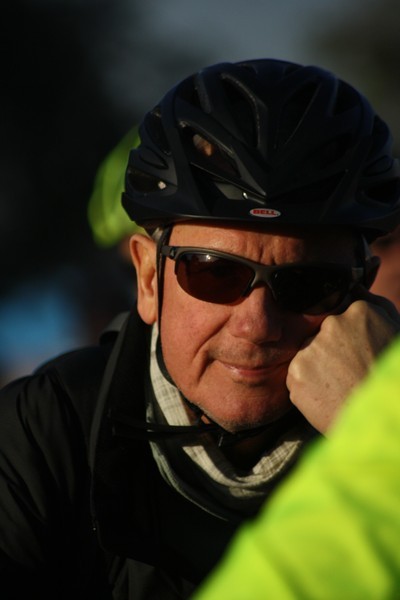 Home town: Zurich, Switzerland
Profession: Retired businessman
Age: 65 in July
Why are you doing TDA?
The journey from Cairo to Cape Town has been on my mind since I've been a little boy and it is something I've always wanted to do but never knew how I was going to go about doing it. I considered doing it by train because I'm a train enthusiast but there is no train available for the full journey, then I considered public transport all the way but when I hear about TDA I was interested immediately and I knew this was going to be my form of transport.
Where did you hear about TDA?
I first heard about it from a friend last year in August while having dinner and something clicked in my head. After doing some research on the website and through correspondence with the office I was signed up within a few months.
What has been your biggest challenge?
The problem was that I didn't have a lot of cycling experience; my last cycling tour was probably 50 years ago! I entered my first mountain bike race from Zurich to Geneve and also had my first fall. Nevertheless, I cycled about 3000km from August until December as training in cold and mostly awful conditions.

Highlights so far?
What I learnt about myself in that first week. After the first day I was ready to go back to Switzerland, I tried to keep up with the distances but after the first week I realised I wasn't getting stronger because of my age, in fact I felt my batteries getting lower and lower. I had to change something so I started doing only half days and that helped a lot.
Lowlights?
My bike was stolen in Khartoum and I had a big fall in Addis Ababa.
You've said you're following four principles during your trip, tell us more about this.
First of all, I'm not a cyclist who travels, I'm a traveller who also cycles. My four principles of survival for this trip are safety, comfort, endurance and speed… in that order. I think I've managed to keep to them and they've made my trip more enjoyable. Though I'm stopping in Nairobi now, maybe I'll come back next year and complete this journey because I still want to say I went from Cairo to Cape Town.

What would you have done differently?
I wouldn't have brought an air mattress. It's horrible having to blow up your mattress every night when you're tired after a long day's cycling and having to roll it up again in the morning! I also would not have brought such an expensive bike.

What has been most memorable of the trip?
I was in Western Africa about 40 years ago and it is remarkable that some parts of the continent still look the same as those parts did back then while there are also world class cities. Africa is surely an interesting place with lots of potential.