Blog
REGISTER NOW
LOGIN
SIGN UP FOR OUR NEWSLETTER
TDA Foundation Partner Profile: Kijiji Cha Upendo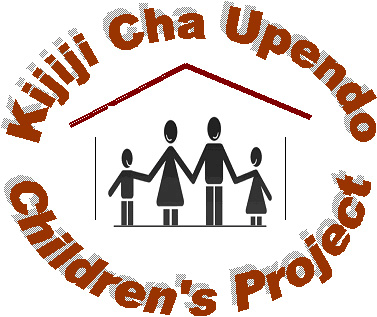 'KIJIJI CHA UPENDO' is a Community Based Organization founded and registered in Kenya in 2009 by a group of Orphans and Vulnerable Children (OVC) caregivers. The organization started its operations in September 2010. The founding group had in mind an entity that will provide them with a forum for mutual support and empowerment and remove OVC's out of the streets of Kibera. Kijiji has since then focused priority on those who were infected and affected by HIV/ AIDS. Kijiji's vision is crafted along the Kenya National HIV/AIDS strategic plan (KNASP III) 2008-2013 which strives for a society free of HIV. The organizational objectives are outlined below:
? To empower caregivers and OVC, infected and affected by HIV/AIDS to live positively.
? To reduce the physical and psychological suffering caused by HIV/AIDS through provision of appropriate care at home.
? To integrate and support children orphaned or made vulnerable by HIV/AIDS into existing acceptable family structures.
? To broaden economic base of caregivers through Income Generating Activities.
? To scale up community sensitization on HIV and AIDS and OVC care.
? To build Kijiji's institutional capacity by training staff and through cross- learning programs.
OUR VISION
We envision vulnerable children, to the best of their potential, becoming well developed adults and healthy, productive and responsible citizens.
OUR MISSION
To complement the efforts of families, already providing physical and emotional support, to orphans and other vulnerable children, infected and affected by HIV/AIDS, through a family based approach, where children receive nurturing care by loving adults, within family homes.
Program Thematic areas and Achievements:

? Counselling: Provided at Kibera centre, person to person counselling to enable clients to make informed decisions on taking tests, living with test results and for those infected, live wholesome lives. At least ten people are reached every week, further strengthening their coping with the realities of living with HIV (positive living) or losing their parents, in the case of orphans and spouses in the case of adults (bereavement support).

? Guardians' therapy: These therapy sessions are forums that provide a unique opportunity for sharing experiences and challenges in OVC care. These monthly sessions bring together fifteen families
? Referrals: Referrals are done where needs presented by guardians are beyond Kijiji's capacity. These include medical, financial, and legal among others.

? Home visits: Conducted to guardians and children living with HIV, who are sick or admitted at hospitals. At least thirty visits are done in a month.
? Orphan support: This thematic area constitutes a wide range of services targeting children orphaned by AIDS or are living positively with the virus in Kibera area.
? Community education: This intervention targets members of the public and other clusters of the population that qualify as most at risk populations (MARPS). At least one hundred persons are reached every month.
? The cooperative: This involves two monthly meetings held with an aim of sharing information and resources on income generating activities (IGA's), credit facilities, savings and other financial services.
KIJIJI Project accomplishments at a glance:
Since it begun operations, Kijiji cha Upendo has experienced a rising demand for its services in Kibera area. Fifteen households have so far benefited from the IGA initiative with evidently growing micro- businesses. This in retrospect implies that guardians have increasingly been economically empowered to care for the OVC's. On the other hand, an individual donor has helped in conducting entrepreneurship workshop to beneficiaries. The organization is in the process of outsourcing school fees incentives for the school going OVC's. By the end of the project in December 2011, this project had 200 household beneficiaries.
INTENTION TO EXPAND PARTNERSHIP
With the accomplishments indicated above within our previous partnership with Children's department, Women Fighting AIDS in Kenya, CACC, Lea toto and MSF Belgium, CLAN, Community Members, Kijiji team are eager to continue working within Kibera and expand horizons in Nairobi area. We recognize that collaborative partnership is key to positive change in the wider community. Whichever way, we wish to promise that Kijiji will do its best to support the realization of the goals of our current and potential partners. We shall quickly put up a strong team, blended with both organizational experiences and the local level experiences to easily bond with and support the community initiatives that we shall be tasked to undertake.
CAP/AIDS who are our partners in Canada linked us to Tour D Afrique who in turn requested Wheels of Africa to support us. We not only thank you for this support but humbly request you to forge a lasting partnership with us through:
I.Training our older orphans and vulnerable children to become professional cyclists.
II.Train them to be cyclist mechanics so that they can earn a living through bicycle repair.

III.Fundraising events through cycling to support our education support program
Last but not least we request that Wheels of Africa organize a HIV/AIDS sensitization event in to promote its visibility in Kibera and its environs.
We wish all the cyclists all the best as they cycle to whichever destination. Thanks to the organizers of the event.
P.o. Box: 20821 00202 NAIROBI, KENYA.
Email kijijichaupendo@yahoo.co.uk
Web Site www.kijijichaupendo.org
Office Location: Kambi Muru, Kibera.
Cell phone + 254 722 499 084