Blog
REGISTER NOW
LOGIN
SIGN UP FOR OUR NEWSLETTER
The Perfect Day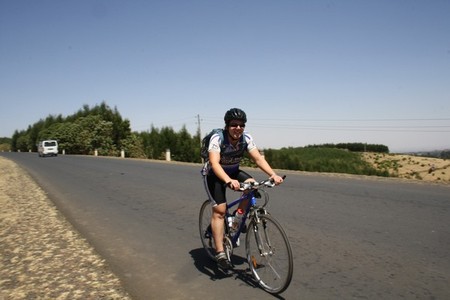 As a staff member on tour our off days usually end up as another day at the office when things go wrong or help is needed (see Ciaran Powers blog). But sometimes, just sometimes, our plans work out and we are reminded that we really are doing the best job in the world.
120km – a distance not too short but not too difficult either! Brand new pavement to ride on, and enough rolling hills to keep the day interesting with nothing too major to climb!!! Add a nice tail wind to top the ride off, a few clouds in the sky to provide shelter from the sun and keep the temperatures down and I really feel like I must be somewhere near heaven!
A day wouldn't be perfect without an afternoon coke stop and the town of Singida provided the perfect opportunity (and ice cream too)!
Arriving early enough at camp to get the kite in the sky and a few hours of flying time really just put the cherry on the cake!
Now I am treated with steak for dinner from the hard working team in the kitchen! Life is good!
– Claire Pegler