Blog
REGISTER NOW
LOGIN
SIGN UP FOR OUR NEWSLETTER
Cinelli BOOTLEG Bicycle Test Rider Report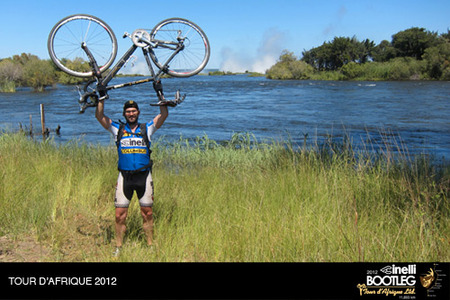 I had waited to ride in Africa for so long and finally the time had come. The flight landed in Lilongwe and I was ready to run the Zambezi Zone section with the Tour d'Afrique Bicycle Expedition.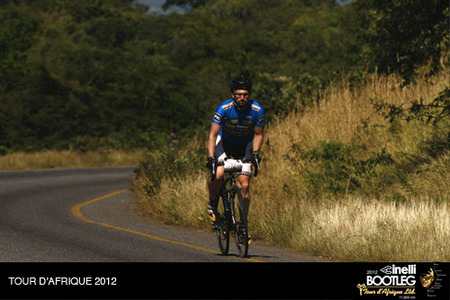 In order to test one of the BOOTLEG Cinelli bikes that had been prepared for the rigors of the world's toughest race/expedition I faced a 1250 km ride across Malawi and Zambia, ending at the legendary Victoria Falls.
As most of the route was on paved roads crossing a seemingly endless string of rolling hills, I was able to test the qualities of speed and smoothness of the BOOTLEG Cinelli – especially the level of comfort over long distances – up to 180 km per day.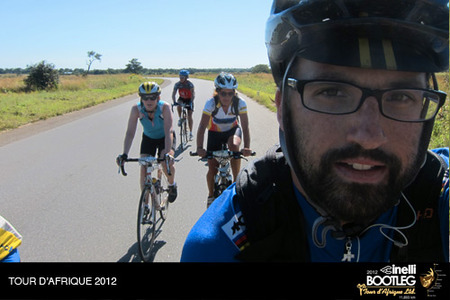 The Zambezi Zone section turned out to be one of the most suitable sections for the characteristics of the BOOTLEG Cinelli bike. The frame is super stiff which I enjoy. When you stand during a climb there is no rear end flex when under power. The stiffness, however, entails a lower comfort level, especially on Zambian asphalt that is very wrinkled. The wheels of the BOOTLEG Cinelli and the carbon fork did absorb most of the annoying vibrations, so my back and shoulders arrived at the end of any stage in good condition. My Cinelli bike has been a great travel friend, very reliable and easy to maintain a good speed without particular problems.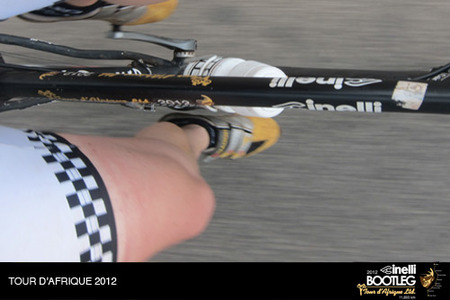 Riding on the hills of Zambia was an incredible adventure and experiencing it along with the other Tour d'Afrique riders was a real pleasure. The Tour d'Afrique is truly unique! There is so much harmony between the riders and the spirit that emerges is that of "Grande Ciclismo".
I've collected a lot of feedback directly from other riders who rode the Cinelli along the rest of the route in very different conditions from those areas of the Zambezi Zone: off-road, sand, mud, etc… While there are many things to improve in the next year's model all those who have tried the bikes have really appreciated its racing character.
Now I'm back in Italy and sharing with the Cinelli team new ideas that will make the BOOTLEG Cinelli bike even more powerful and suitable for the Tour d'Afrique Bicycle Race & Expedition.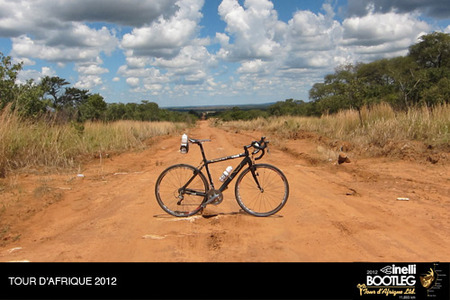 Africa, it seems, has taught me a lot and given me some positive energy!
Thank you Tour d'Afrique!
In bike we trust!
— Dario Toso