Blog
REGISTER NOW
LOGIN
SIGN UP FOR OUR NEWSLETTER
From TDA to Tour Divide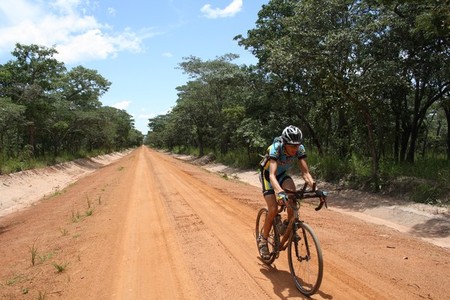 For most people, riding the Tour d'Afrique and completing it in one piece is a great accomplishment, and rightfully so… Crossing Africa on a bicycle is no mean feat.
However, where most riders take part in this tour to see Africa and to attempt to experience a little bit of the "real" Africa there are some who enter for the soul reason of cycling. They are serious about their bikes and are always on the lookout for a bigger challenge in terms of cycling achievements. For these guys it is all about the race and being able to say they won one of – if not the – toughest cycling challenges in the world.
This year is no different and after almost three months of racing the standings have been narrowed to two clear front-runners who are still gunning for first place, a dark horse in third place who will pounce whenever one of the two leaders drop their guards and a few others who are hanging in there and vying for a top five or top ten position.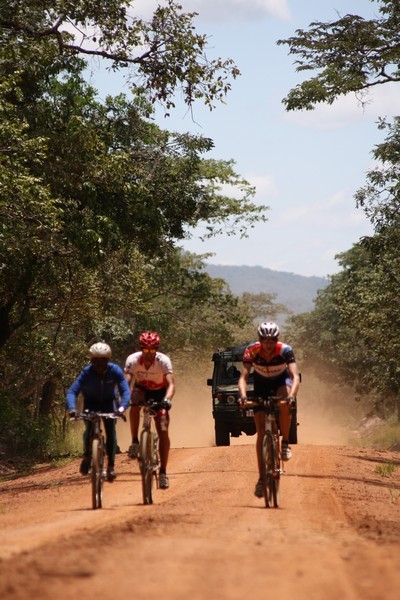 Amongst these racers is Bryce Walsh (the dark horse). He still an EFI rider and has been keeping up with the rest of the racers for almost three months. The time difference between him and the two front runners is ten hours and he admits his chances of winning is extremely small at this stage but that doesn't mean he's going to stop racing. Bryce is one of those people who is addicted to pushing himself and he will continue doing so until we roll into Cape Town… the only reason he will chill out a little is to build his strength for his next big challenge, the Tour Divide.
Bryce has done several endurance races in his life but the two he's taking on this year are special having been on his bucket list for a long time. He had to put his whole life on hold for six months and will only have a couple of months before he needs to line up in the north to follow the continental divide down south.
"I'm planning on going for the win but we'll see how things pan out. Right now I'll probably start taking things a little easier to build up my strength and try to gain some much-needed weight. I'll be racing the Divide on a Lightspeed mountain bike and can't wait to get back on it, it's really light and goes over everything, I actually wish I had it for some parts of TDA. Though I've done many endurance races before I've never done any on a mountain bike but I'm really looking forward to it."
"The TDA has been a massive challenge because the racing has been so intense every day. The daily distances aren't that high and this is the first time I've taken part in an endurance race where you get timed every day, usually you just have a begin time and an end time and this changes things completely. The racing is much more intense on a day to day level. I thought it would chill out as we approached the end but it's just getting harder, three days ago we really tried to kill each other on the road."
"I love it though, I'm addicted to pushing myself. It amplifies everything you experience. I'm planning on going the first two days without any sleep and after that
"I'll probably have about two hours sleep every night after that. I might have an edge on the other competitors because I've done these kinds of things before and know what to expect from my body but it all depends on who shows up on race day. It's going to be way different that TDA and I can't wait!"
— Catharina Robbertze