Blog
REGISTER NOW
LOGIN
SIGN UP FOR OUR NEWSLETTER
Rider Profile: Nicole Winders (Nairobi – Mbeya)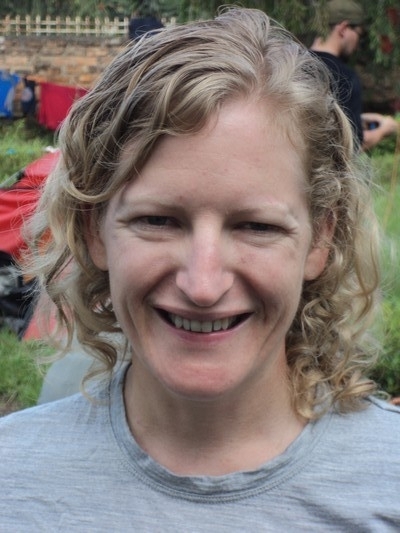 Age: 35
From: Toronto
My name is Nicole. I am 35 years old from Toronto Canada and I work in marketing. I came to know about TDA last year when I was searching on the internet for a cycling tour in Europe. After reading about the tour I got hooked and there is nothing like the present, so I signed up for the Massai Steppe section.
My body is holding up ok but I have saddle sores and my hands are also hurting because it's the first time in my life to ride my bike for more than 100km a day. The best thing about my bike is that I haven't had a flat the whole way from Arusha to Mbeya.
The best thing about the tour is the soup of the day in camp. Also the chapatis and chai in the local restaurants are very tasty.
The best thing about Africa that I will take home with me is the smiles on the children's faces and the animals. I would like to come back on a safari in the future. This is Nicole signing out saying keep on riding. Safe travels.