Blog
REGISTER NOW
LOGIN
SIGN UP FOR OUR NEWSLETTER
The Naked Kilometre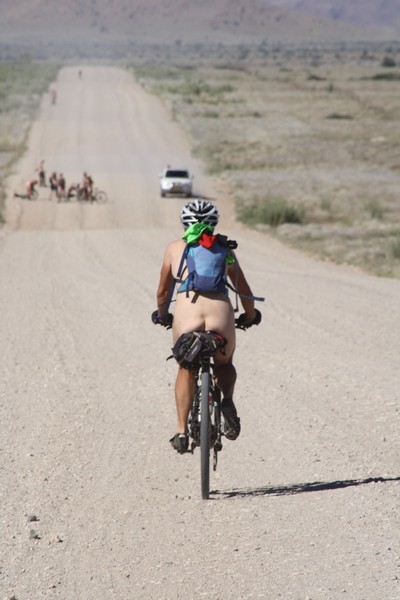 After more than three months on the road it is inevitable that people will go just a little crazy and when riding for hours without seeing another living soul it has become tradition for riders to let it all hang out in the Namib Desert.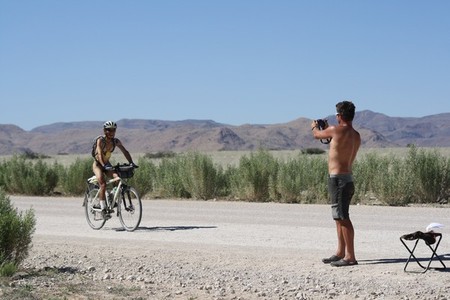 This week it was time for that tradition and this year's riders did not disappoint.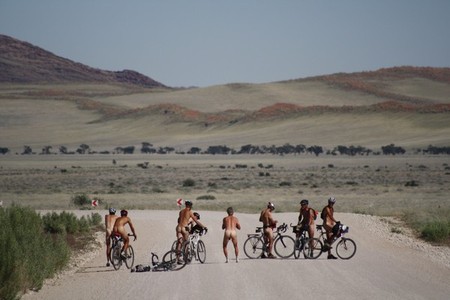 Several records have been broken on this year's tour: The time trial up the Blue Nile Gorge was shattered by Pal Fritsvold and the longest day record now belongs to Raffael Schrof but one of the hardest ones to break is the Naked Mile one which Lisa Kingsley-Correia can now call her own. She managed to ride the full stage of 84km in her birthday suit while almost all the other riders did more than 10km stark naked and one group even stopped for a Coke at a roadside lodge… where they managed to get a free shot from the owner!


Needless to say the clinic has been overrun by sunburn complaints but everyone agrees the experience was empowering and a whole lot of fun.
— Catharina Robbertze