Blog
REGISTER NOW
LOGIN
SIGN UP FOR OUR NEWSLETTER
Coach Rob Lesson #7 – On bike nutrition strategies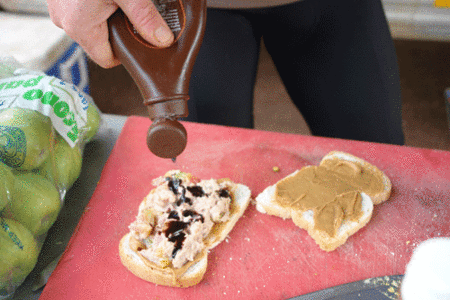 I get asked all kinds of questions about sports nutrition as a coach. What I share is practical knowledge based on my own experience as an athlete and a coach. It also doesn't hurt to be coached by one of the best Sport Nutritionists in the industry, Kelli Jennings of Apex Nutrition LLC.
What I am going to share is just the basics of in ride nutrition strategies. I also want you to think of nutrition on the bike as fuel!
When fueling for a ride you must first think of the day in its entirety not just the time you are on the bike. When you eat and what you eat will play a very large part in how well you do on the ride.
What I eat during the day
On the day of a race or a long training day I like to keep it simple. My daily nutrition consists of whole foods with little to no processed food. I will consume more protein than your average person due to my high volume of training. My protein sources come from lean meats, fish and whey protein. When I am concerned with daily carbs I also like to limit it to fruits and vegetables. I try to limit/remove sugars and starchy carbs as well as they can lead to insulin spikes and the inevitable low energy crash. The healthier I eat the more this "crash" is noticeable when I cheat and eat something I shouldn't.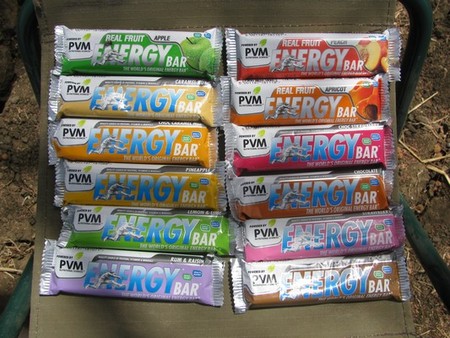 So where do all of the gels, sports drinks and protein bars come in?

In normal weather conditions I only consume sports drinks, gels before and during rides and races lasting longer than 1.5 hours. If it's hot and the humidity is over the top I will consume sports drinks on rides 40 minutes or greater due to potential electrolyte loss. I will only eat protein bars after a long race or ride when it is not easy to consume a recovery shake of my own design.
That's it?
I hate to say it but I like to keep it simple when it comes to my nutrition concerns and rarely change my diet. I have found that the longer I train and race the less time I want to spend over analyzing what I am eating.
What if I don't have access to my favorite nutrition?
I recently received a comment from a reader of the Silk Route Blog that liked my sports drink formula in the hydration article but when they calculated how much they were going to need they calculated about 100lbs of Sports Drink Mix in an effort to meet my requirements for hydration. To answer I have a simple response to all concerned. "Do the best you can with what you have." This is actually some of the best advice I was ever given as a child from my Grandfather and it has helped me through many a tough decision.
It may be impossible to get your favorite nutrition on a cycling expedition but there are few rules that you can follow on an expedition that will help you stay healthy.
• Eat cleaned whole foods (Fruits, Vegetables, Roots, Nuts, Berries, Lean Meats/Protein)
• Stay away from packaged foods that have ingredients you do not recognize
• Stay away from packaged foods that do not have ingredients listed
• Drink only water that has been purified or bottled
• Stay away from packaged foods that contain sugar alcohols, as they can be tough on digestion especially in hot climates
• Stay away from High Fructose Corn Syrup as a sweetener used in many packaged sports drinks and supplements
As I said before do the best you can. You may be in the middle of nowhere and only have a handful of power bars and can of coke to fuel with. Its not the end of the world its just not the best fuel for the long haul.
As I wrote at the beginning of this article this was going to be very basic and non technical and I will give you one more piece of advice that has served me well on long rides. "Eat before you are hungry and drink before you are thirsty."
I hope you found this article on nutrition strategies helpful and if you have questions related to this or other articles please feel free to contact me.
Have a great ride,
Coach Rob
Coach Rob Grissom is a competitive cyclist, runner and duathlete who coaches both competitive and recreational cyclists. Rob is also the owner of Positive Performance Coaching and the co-host of the popular Cycling360 podcast. When Rob isn't racing, training or coaching he can be found spending time with his wife and two children at their home in Central Kentucky.
Related articles
• Dealing with illness as a cyclist
• Garbage In Garbage Out
• Quick Protein Smoothies
• Weight loss strategies for cyclists Pt 1
• Pt 1 of 4: Supplementing for cycling performance?
Related Podcasts
• Carbs and Cycling
• Weight Maintenance for Cyclists