Blog
REGISTER NOW
LOGIN
SIGN UP FOR OUR NEWSLETTER
Grain, Coal & Monks.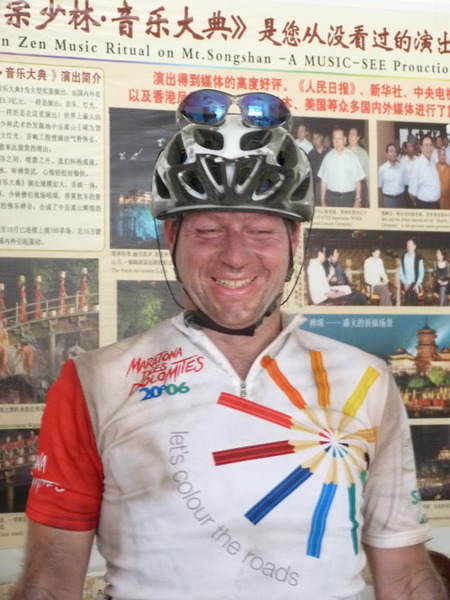 There's a particular kind of elation that floods the entire group after a long, blistering ride like today finally ends: you climb off the bike covered on coal smoke, dust, crystallized sweat and Lord-knows-what from the road and waddle into a hotel lobby to be greeted by other riders, some equally filthy, some freshly showered. Miracles of miracles: the beers are cold. This is the way to end a ride.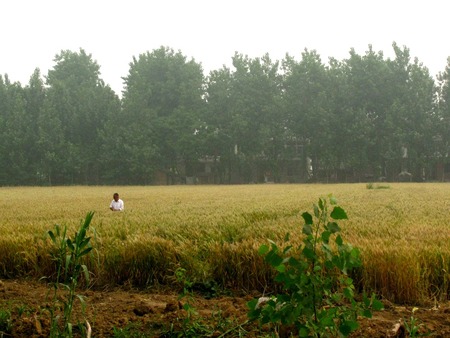 Until today, when the route into Dengfeng encountered some of the first climbing of the Silk Route, most of the route from Nanjing has been the kind of stuff a cycle tourist dream about: kilometer after kilometer of wide bike lands and smooth pavement, endless acres of wheat, rice and grain stretching out on both sides of the the tree-lined byways.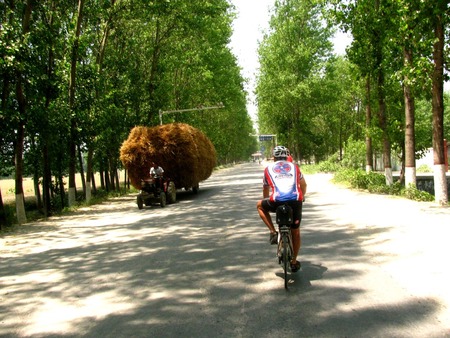 We spent two days in Nanjing, exploring the parks and old city before entering and crossing the Anhui Province – the agricultural land of China's breadbasket, where heavy farm equipment trundled down the road alongside the typical traffic of cars, scooters, buses and three-wheeled rattletraps. These have been long days on the bike – averaging about 150km – but the flat topography of eastern China is ideal for getting your legs (and backside) in shape for the trials ahead.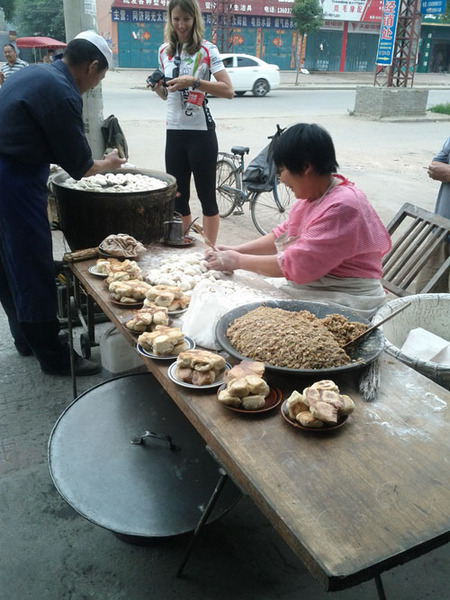 We've typically been on the road at 7:30, after scarfing down some noodles. Eventually, the group exits the small cities where we stay onto long stretches of paved byways, passing farms and light industrial areas. (We even saw a small silk harvesting operation, which was drying cocoons on the roadside.) Just before the rural scenery gets monotonous, the route will inevitably enter a small, frantic town – the sudden blaring horns and gnarled traffic, often a local market. It can be nervy a nervy way to sharpen the nerves, but as suddenly as it starts its over again, and we're back on the open road again.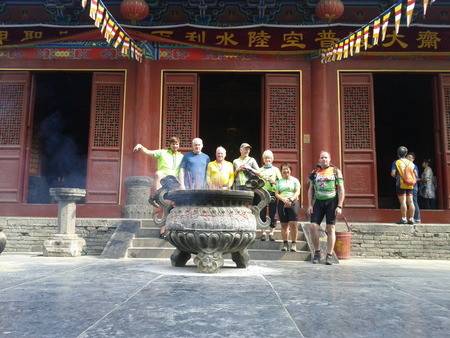 Today, as we entered the Henan Province, this relaxed pattern was interrupted by some of the most challenging riding of the trip so far: a corridor of bone-jarring construction, a number of gritty coal towns and narrow, spoke-breaking roads. Finally, in the unrelenting heat of the afternoon, we neared Dengfeng, and saw the first topographical change, the sudden Songshan range which cradles one of the Shaolin Temple, considered the birthplace of Zen Buddhism.
Tomorrow, a short,easy ride brings us to Louyang where we'll have a rest day and get a chance to visit more of China's most ancient Buddhist temples – a tranquil way to unwind from the long opening days.
— Nate Cavalieri