Blog
REGISTER NOW
LOGIN
SIGN UP FOR OUR NEWSLETTER
Magical Namibia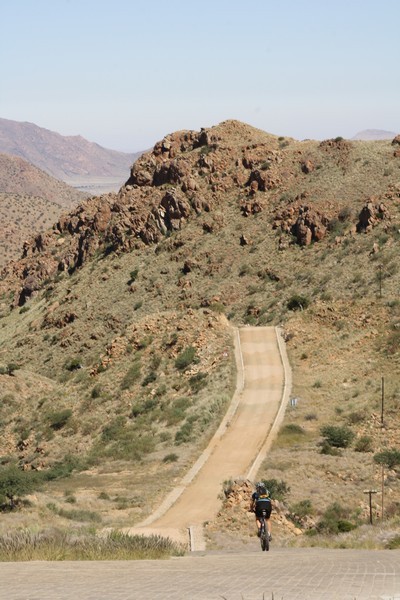 As this year's tour starts heading toward a conclusion in Cape Town we're trying to make peace with the fact that we're not going to see majestic sights every day. Africa, and Namibia in particular, is making it extremely hard though and since leaving Windhoek we have been treated to some of the most beautiful sights we've seen yet.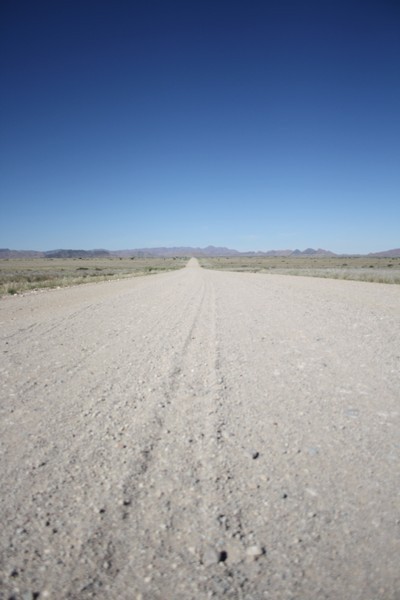 Only 11km after leaving the country's capital the paved roads disappeared and we were back on some pretty daunting unpaved roads. Sharp rocks, corrugation and deep sand will be what the riders will have to deal with for the next two weeks and everyone was reminded that this show isn't over yet. There is still another 2000km left before we get to cruise into Cape Town and the riding isn't going to get any easier until we have Table Mountain in our sights.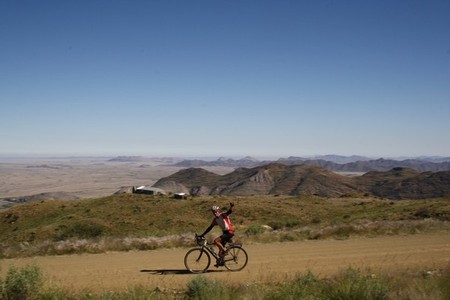 However, the scenery we have been treated to has made the pain and suffering worth every minute. Travelling through Namibia has been simply magical. Coming down Spreetshoogte Pass most of us were speechless as the view spread open before us. From the top of that pass you can see almost two weeks into the future. The landscape is flat as can be, with little 'Koppies' sprouting all over the place. The grass looks silver and the dunes red and when you stop to listen the silence is deafening.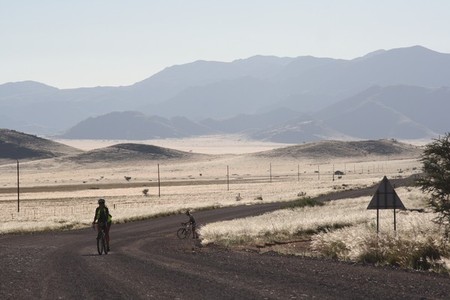 What makes this country truly special is the desolation that surrounds you and makes everything you see more intense. It's like a drug that heightens your senses and makes the experience truly spectacular. I struggle to think of enough adjectives to describe how we have enjoyed these past few days and to describe the beauty we've seen but suffice to say it has been special.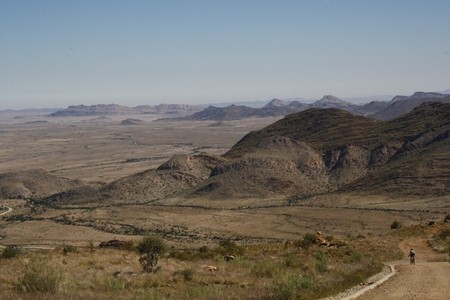 With all the beautiful sights we've seen so far it was difficult to believe that we'll see something even better but it seems the best was indeed left for last.
— Catharina Robbertze