Blog
REGISTER NOW
LOGIN
SIGN UP FOR OUR NEWSLETTER
Sectionally Inspired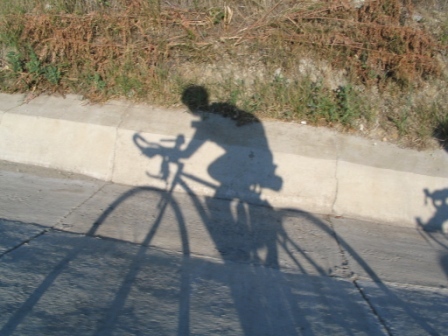 Cycling the Tour d'Afrique, or another of our epic trans-continental journeys, from start to finish, is a dream and an adventure of a lifetime. Unfortunately, many of us cannot afford to take several months off from our jobs and families, while for others the prospect of cycling several thousand km or more across faraway lands is simply a little too daunting.
No worries, mate! All of our Tours provide the opportunity for you to jump aboard at almost any given point for 1-2-3 weeks or even 1-2 months, and to jump off when it's time to return to reality. In fact over the past 2 years more than 40% of our clients have been what we call "sectional riders."
A question we often receive from folk contemplating joining a Tour for a short while is "how will I fit in with the group, most of whom have been cycling together for some time already?" The answer, provided you are at least somewhat socially inclined, is "easily!" There is a profound spirit and camaraderie amongst the riders and staff of "we are all in this amazing experience together." Inevitably you will discover new friends quickly, who may be of similar age and nationality or not, in particular those fellow travelers whose preferred cycling pace matches your own.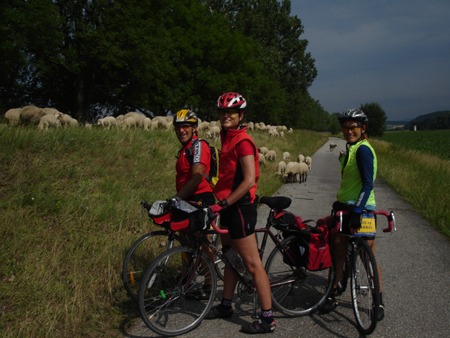 Perhaps the biggest challenge for sectionals is adjusting to the daily routine of life on Tour, above all the early mornings, when you will awake, pack up your gear, get some breakfast, fill your water bottles, check your tires, put on sunscreen, stow your bags in the support vehicles, and make sure you have the day's directions, all before your first cup of caffeine has really kicked in.
To this you can add in muscle soreness as your body adjusts to cycling for several hours each day. But rest assured that if you are not already in good physical condition, the Tour will whip you into shape quickly. Besides, your endorphins will be flowing constantly just from knowing you have nothing to do today except cycle through a country you've dreamed of visiting.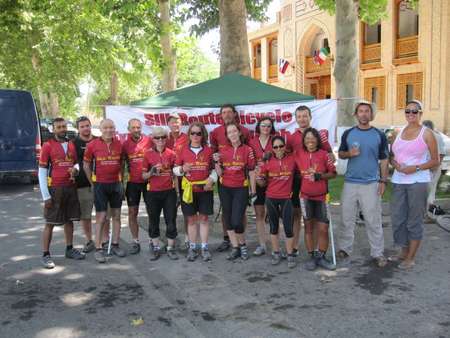 Now that you're saying, "wow, I could actually do this for a few weeks," here are a handful of sections on our upcoming tours that are bound to spark your imagination:
Bike the Baltic: St Petersburg Russia to Vilnius Lithuania, July 8-21, 2012.
Experience the cultural splendor and amazing architecture of St Petersburg, Estonia, Latvia and Lithuania from the best seat in the house: your bicycle!
The Golden Road: Dushanbe Tajikistan to Ashgabat Turkmenistan, August 1-15, 2012.
Discover the ancient lands and trading cities of the fabled Silk Route, from legendary Samarqand and holy Bukhara to the modern and bizarre Turkmeni capital.
Along the Riviera: Venice Italy to Barcelona Spain, August 21-September 6, 2012.
Fill your stomach with pasta, vino and seafood, knowing you will burn it all off tomorrow as you spin from one romantic town to another and alongside the Mediterranean Sea.

All Roads lead to Rome: October 23-28, 2012
This week long event is a celebration of cycling in and around one of the world's great cities. Visit the Forum, the Colosseum, and other landmarks on your own chariot!
The Gorge: Khartoum Sudan to Addis Ababa Ethiopia, February 1-18, 2013
This section of the Tour d'Afrique has it all: off-roads in enigmatic but super friendly Sudan, and big climbs and downhills across the biblical Ethiopian plateau. The Gorge is the best weight loss program you can imagine.
Here's to all our past, present and future sectional riders. We couldn't do it without you!