Blog
REGISTER NOW
LOGIN
SIGN UP FOR OUR NEWSLETTER
The joys of Kyrgyzstan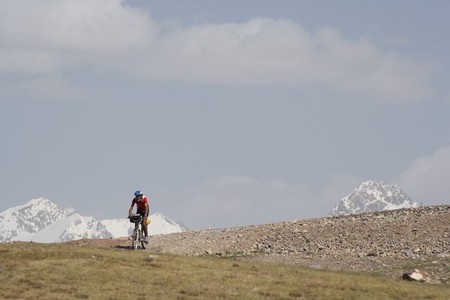 I'm not always all that fond of surprises, but sometimes a surprise is just so good I almost can't believe my luck. Enter Kyrgyzstan and the joy of discovering one of the most beautiful places I've ever experienced and the last couple of days have been some of the best ever.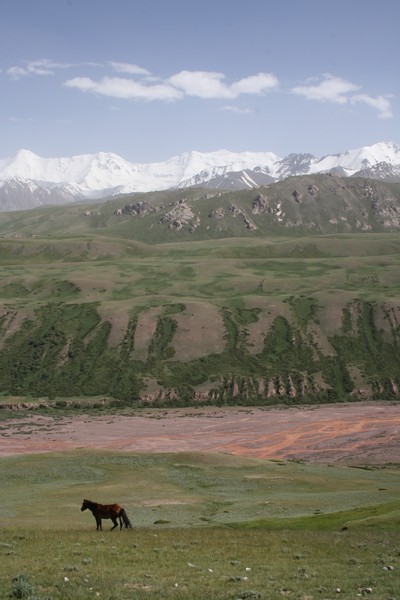 When I looked at the map to identify this obscure country on our trip I imagined the scenes we see when looking at images of the war in Afghanistan on CNN. I mean did anyone ever conjure up images of the Alps when they heard the name Kyrgyzstan?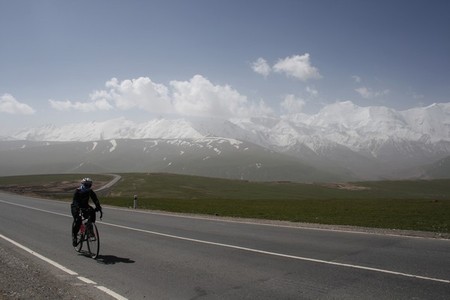 There we were, crossing the border between China and Kyrgyzstan (one of the most comprehensive border crossings ever) and suddenly we were surrounded by majestic mountains, snow-capped peaks and green, green grass. This after two months of dust and desert in China and everyone was pretty excited to see some green.  As a matter of fact someone even spotted Edelweiss and one of the Dutch found his long-searched-for Tulip bulbs in the mountains. It has been a beautiful and spectacular couple of days, gruelling thanks to all the climbing but as always the views at the top made it worthwhile.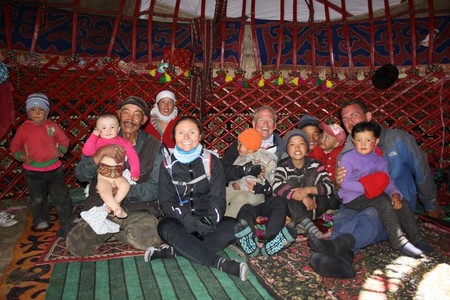 However, the beautiful views have not been the highlight of this country. Rather the friendliness of the people and the hospitality has blown us all away. In one day of 47kms several people were invited into locals' homes to experience and have lunch of bread, a creamy substance and fermented horse milk (granted, not the tastiest thing we've ever had but completely overshadowed by the hospitality of strangers).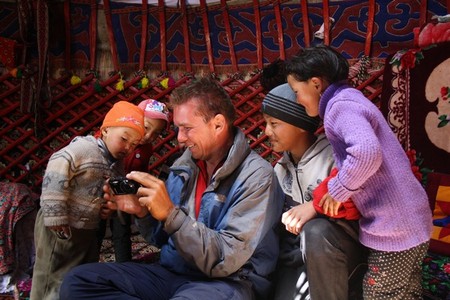 For most of us, this has been one of the friendliest, prettiest and most fun countries we've ever visited. Never before have I been welcomed in this manner and I if this is how the rest of the tour will carry on I am looking forward to it with great anticipation and excitement.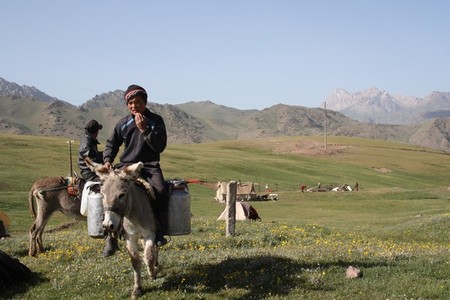 Thank you, Kyrgyzstan.
— Catharina Robbertze