Blog
REGISTER NOW
LOGIN
SIGN UP FOR OUR NEWSLETTER
Oh Slovakia!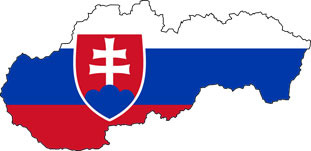 Oh Slovakia you've been fantastic.
We left Krakow Poland just over five days ago and entered our new favorite country Slovakia. So far we've had every challenge a bike rider can have thrown at them in this little nation. From cold heavy rain, incredibly hot searing sun, head winds that only stop when you start climbing a never ending mountain that inevitably leads to a hand cramping and brake-burning downhill. YES, Slovakia has all that and is fantastic. We've had some of our hardest days yet on the tour but definitely some of the most rewarding. It took us about 500 hard kilometres to get to Bratislava and our temporary home on the Danube River and we're all enjoying a much deserved rest in the capital. Tomorrow we ride out of the city on its wonderful bike paths and pass through a corner of Austria before we cross back into Hungary for the night. It has been short but very sweet, thank you Slovakia.


Poppy fields and churches


Rainy day mountain villages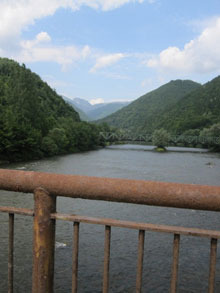 One of our many river crossings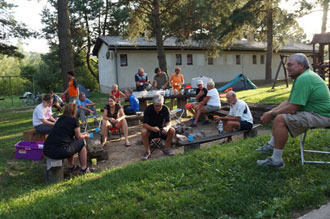 The gang hanging at camp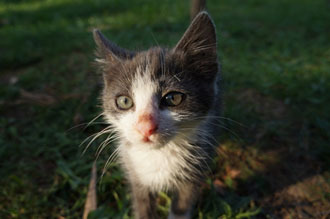 WILDLIFE!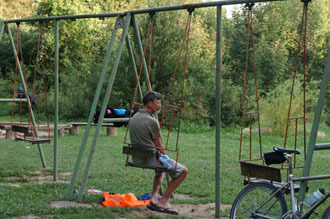 Gareth having some quiet time.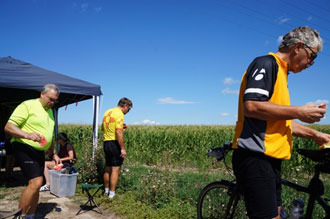 No one wants to talk about the headwinds.


Gen making heading up the big morning climb.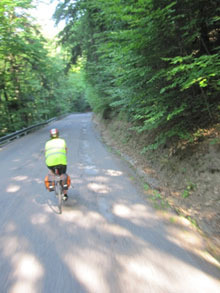 Kaye ''I prefer uphill's to downhill's" flying down the descent.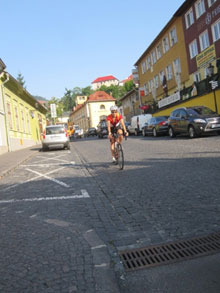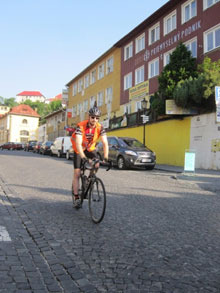 Jan and Danya making cobbles look easy.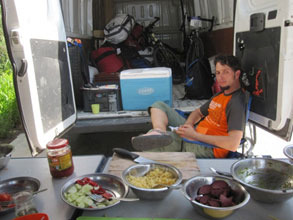 Being the lunch guy isn't easy…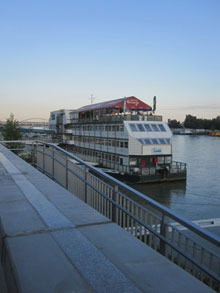 Our 'Botel' on the Danube.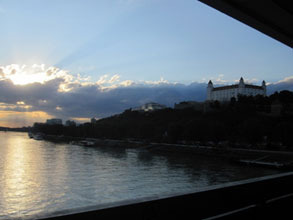 Last night in Bratislava.
— Ciaran Powers