Blog
REGISTER NOW
LOGIN
SIGN UP FOR OUR NEWSLETTER
Tabriz Tourists
The Silk Route has now arrived at the historical city of Tabriz in the earthquake prone area that is northwestern Iran. This ancient area has changed hands countless times through the centuries as reflected in the ethnic makeup of Tabriz's 1.9 million inhabitants, more of whom are of Turkish or Armenian rather than Persian descent.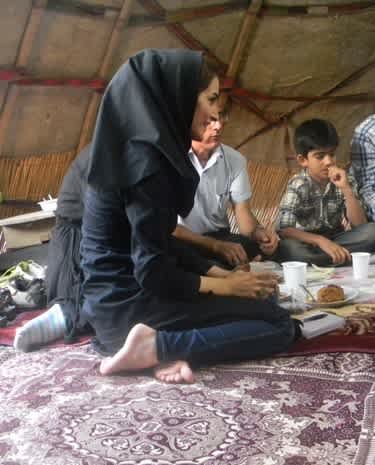 After settling into our hotel rooms and enjoying a local variety of delicious kebabs for lunch, we were taken to some of the city's attractions by the provincial tourist department. The first stop was the spectacular Azerbaijan Museum which hosts treasures from the past 5000+ years, including stunning collections of coins, seals, pottery, locks and other artifacts.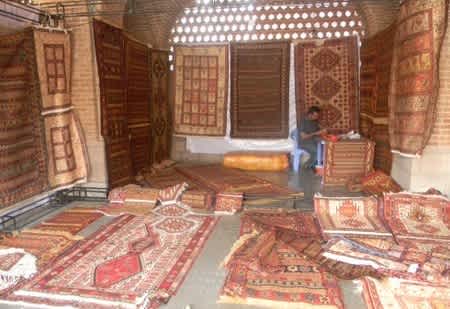 We then visited the Blue Mosque with its beautiful tilework, in the courtyard of which a cultural festival was being held. Wandering past stalls of beautifully made regional handicrafts, some of us purchased books, small carpets, and jewelry, while others decided they would to save what little room remained their bags for the Turkish delights to come.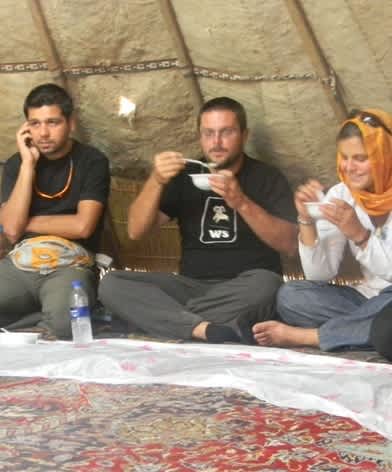 But the evening's highlight was still to come when we were ushered into a yurt and served a series of delicious traditional foods, beginning with cucumber soup and yogurt drink, followed by dolmedes (stuffed grape leaves) kofta with dates, and baklava.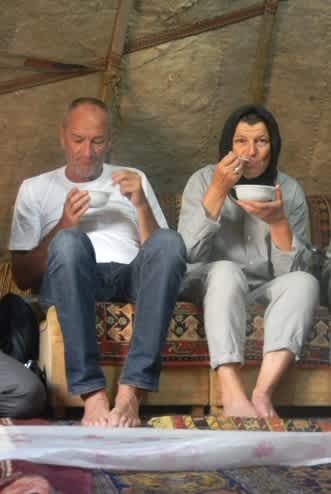 With its more liberal attitudes, streets full of people, and unforgettable hospitality, not to mention the city's covered bazaar which we will meander through on our rest day, it is no wonder that those of us who rode a city transit bus and chatted with the locals en route back to the hotel declared Tabriz to be our favorite stop of all in Iran.