Blog
REGISTER NOW
LOGIN
SIGN UP FOR OUR NEWSLETTER
Our new web site!
After a lot of effort from our staff and feedback from our friends, family and alumni, late last month we flipped the switch and introduced our new website to the world. We are pretty proud of the result and think it has a cleaner, more modern look. We encourage everyone to take a tour and click through the various pages. Please let us know what you think.
Here are some highlights: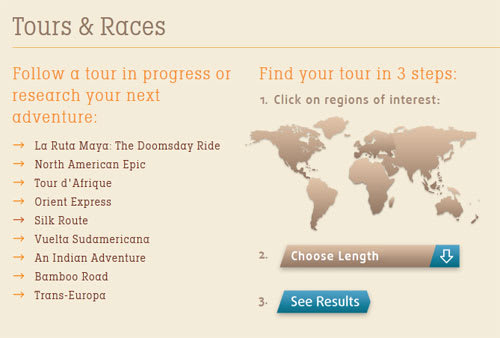 Our newly designed Tour Finder will help you choose the cycling expedition that best suits your needs.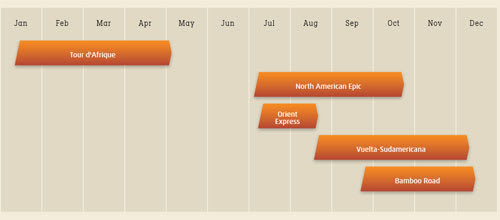 The Calendar view allows you to look up to 5 years ahead of time to see if, and when, an expedition will be running. For example this shows the tours planned for 2015. You may register for any tour within that 5 year span.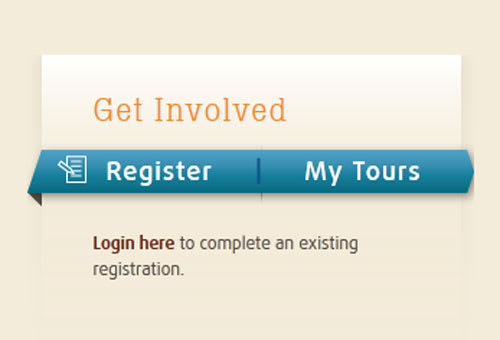 Once you do decide to register you will enjoy the benefits of our new, online registration system. No more smudged paperwork or missed deadlines and updates. The system is designed so that you can fill in your forms online in your own My Tour account. Upload your passport scan and profile information. Change your details when you want to. The system will also automatically alert you to rider bulletins as they are issued and remind you of any unread materials or due dates. Your My Tour account will also contain all the information that is sent to you so that you can review it at your leisure from the comfort of your home/work computer or mobile device. No more searching through old emails to find out what you need.
And after you have entered your information once – you don't have to repeat it for the next tour you do with us. Just login, and check that the information is still current and accurate. So this should save you time and us time.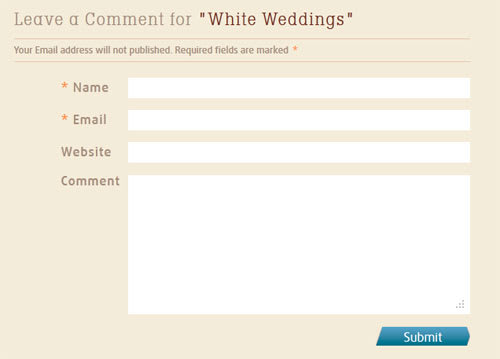 While we have always had a variety of Blogs, visitors to our website have never had an opportunity to comment on them. Well, with the new web site that is a thing of the past. Comment away. The more, the better.

In addition, we encourage you to share your favourite blog posts through social media. Shortly, you will also be able to share your favourite pages of the website with your friends in the same manner.
So there you go. Our web site remains a work in progress and we look forward to bring you up to speed as we work to add more and more features to make your visit to the Tour d'Afrique web site more enjoyable. If you would like to help us improve the site, please consider filling out this short feedback survey – it should only take you 3 minutes to complete.