The longest short ride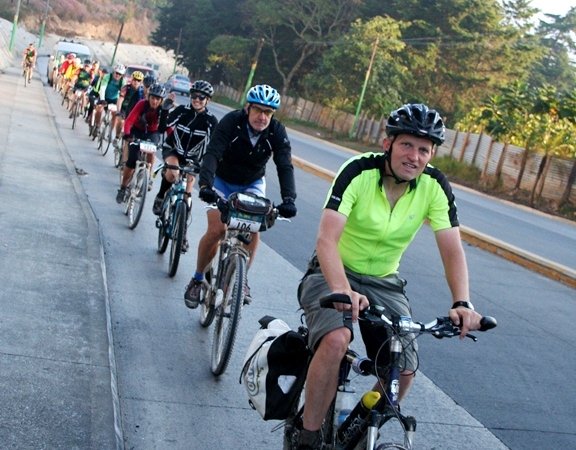 Our ride from San Jose to Pinula was with a police escort.  It is a dirty, busy trial through the city. A lot of the riders such as Ruut, and Gavin Creig, are back on their bikes for the first time after their falls and we all go a bit slow at first. 10km from our destination in Antigua we get a call that a pack of our strong riders are lost, at At McDonalds. I immediately suspect that they have made a Doomsday detour to score a second breakfast.  These guys and gals eat like a swarm of short-horned grasshoppers after a drought.  Turns out it was all true and they cycled along the dangerous and busy highway towards Guatemala City – totally off course. Luckily we caught up with them when they were at the peak of a sugar rush after breakfast number 2 so they were in relatively fine spirits and soon back on the road. The result is that what should have been a quick ride turned into quite a long ordeal with our slower riders finishing first for a change.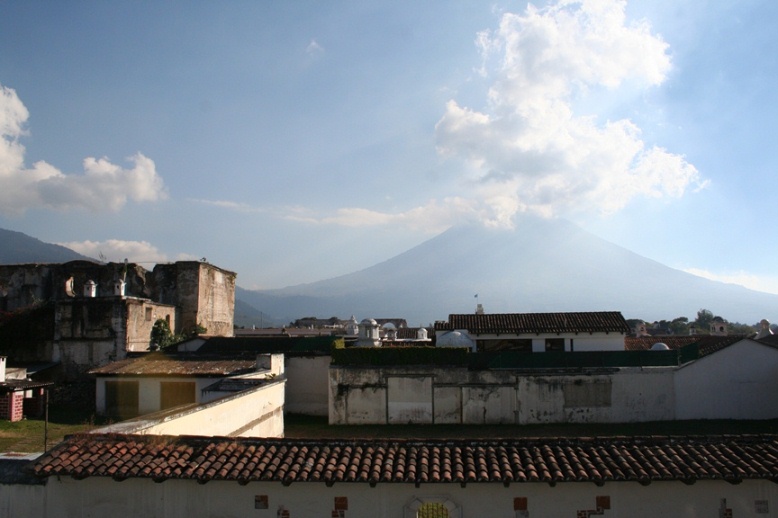 Antigua, situated in the central highlands of Guatemala, is utterly gorgeous. The village is filled with well-preserved Spanish Baroque influenced architecture as well as a number of spectacular ruins of colonial churches.  Volcano, Agua, watches over the buskers, market-sellers and tourists wandering through the cobblestone streets that are lined with lovely little restaurants and bars and artisan chocolate makers. The central square is shaded by giant trees and has a lovely fountain in the centre. Couples make out on little benches in the shade. It is all terribly romantic. Inbetween all this old-school charm you also find punk bars, and very hip Guatemalan youngsters looking chic in the heat. The villagers are real friendly and our hosts for the night, Roberto and his lovely family, bend over backwards to make sure we have every imaginable creature comfort at their hotel, Nazarenos.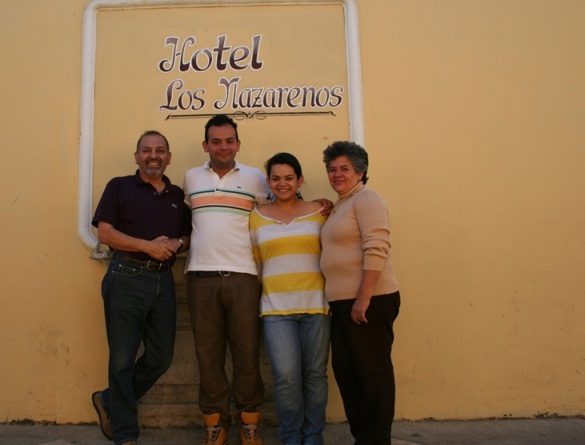 ---