Blog
REGISTER NOW
LOGIN
SIGN UP FOR OUR NEWSLETTER
The Nightmare Road From Wadi Halfa To Dongola
"After clearing the series of towns and getting back on the main-ish road, my speedometer read 70km and my thermometer read 41c. We had obviously missed the lunch truck – we were on our own, 'lost' somewhere in the Nubian Desert. Water was getting scarce, we had about half a bottle between us and a few energy bars to count as lunch. We passed by one town and futilely searched for a drink of water, but none was to be found." – Scott Kennedy, 2009 Tour d'Afrique
While the Lava Rock Road portion of the Tour d'Afrique in Kenya may have been the most feared section on the route, the nightmare road from Wadi Halfa to Dongola in Northern Sudan would certainly come a close second in the minds of many riders. From the first crossing in 2003 until the 'road' was fully paved in 2011, this 450 km stretch was a nasty surprise for the riders who had just arrived from Egypt, with its nicely paved tarmac!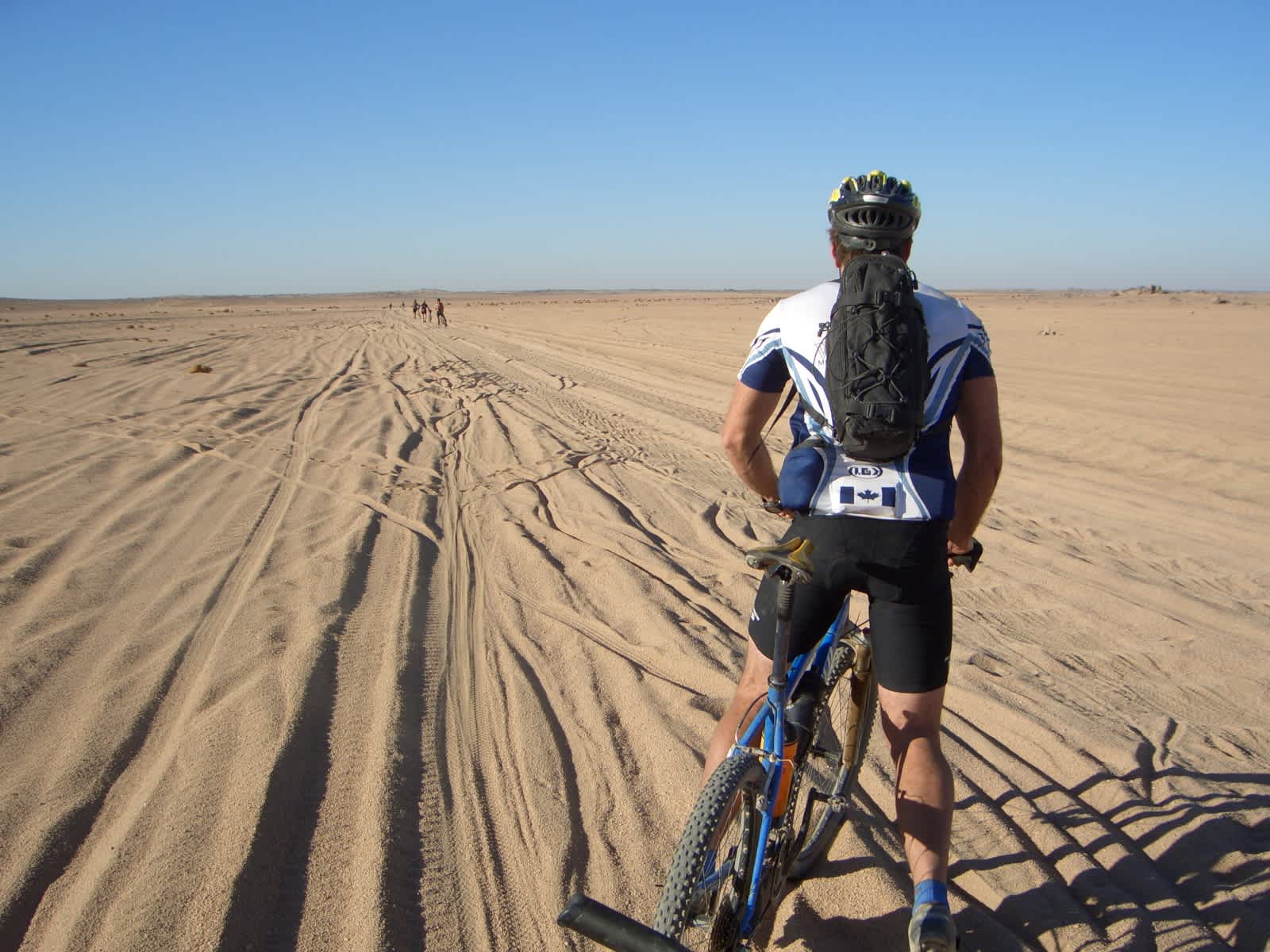 2005 cyclist, David Houghton, in his book – The EFI Club – remembered "Nothing could have prepared us for the few roads that ran through the country. In fact, to call them roads was a disservice to roads everywhere. They were ruts, trails, tracks, but they bore no resemblance to roads as I knew them."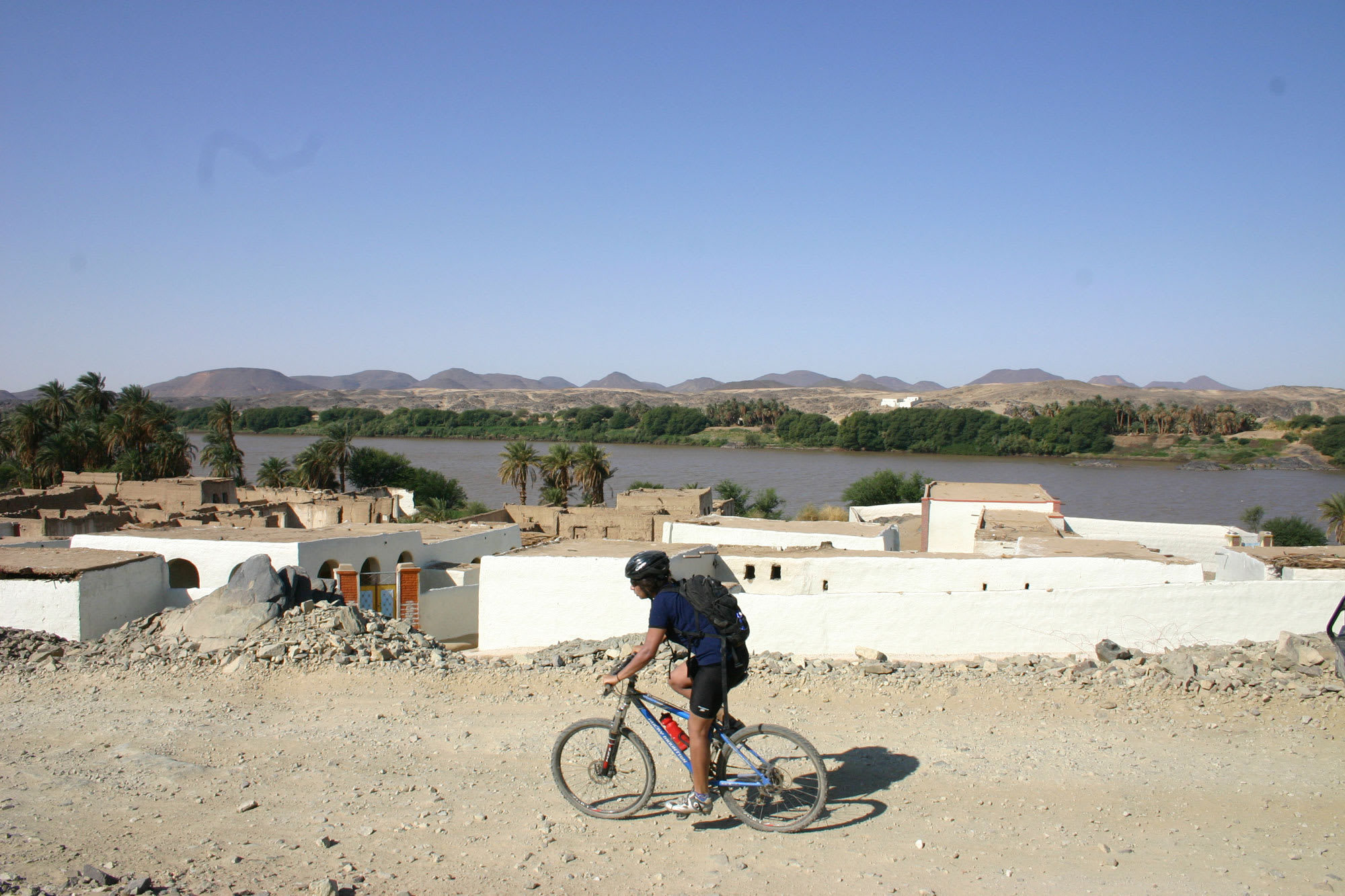 Scott Kennedy chimes in, "The reality of Sudanese roads reared their ugly head. Enormous ruts sucked my tires into their depths, corrugations that threatened to shake the fillings out of my mouth and pits of sand that reduced travel to a humbling grovel."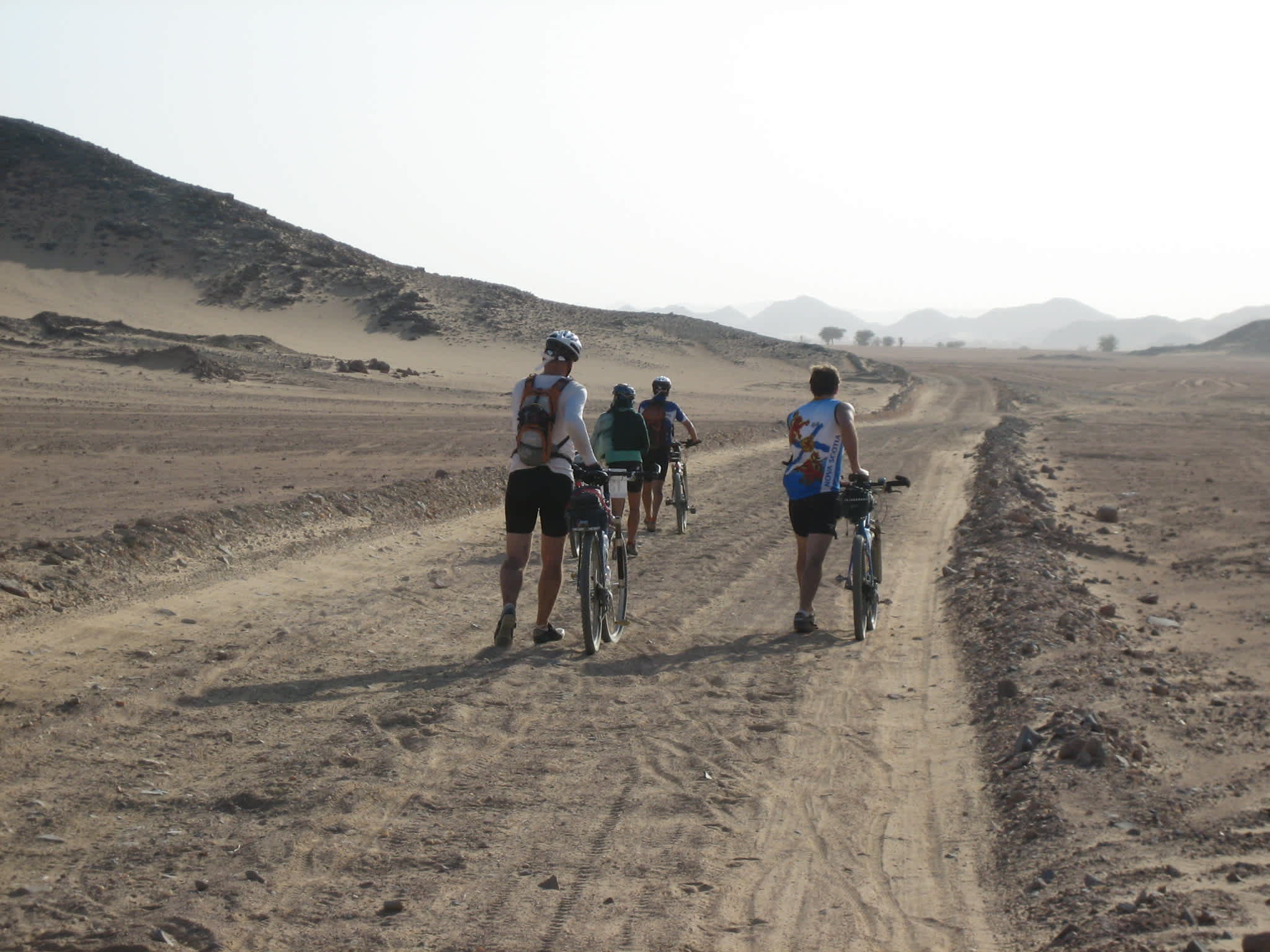 The roads, such as they were, ranged from large, sharp, pointed, rocks to deep sand that required riders to walk their bikes for a kilometre…or more. At times, there were no real roads so riders had to try to follow in the tracks of the previous riders and hope for the best. David Houghton remembers veteran Tour Leader Randy Pielsticker gleefully warning the riders at breakfast one morning, "Get ready for 60 kilometres of ass-blasting hell!"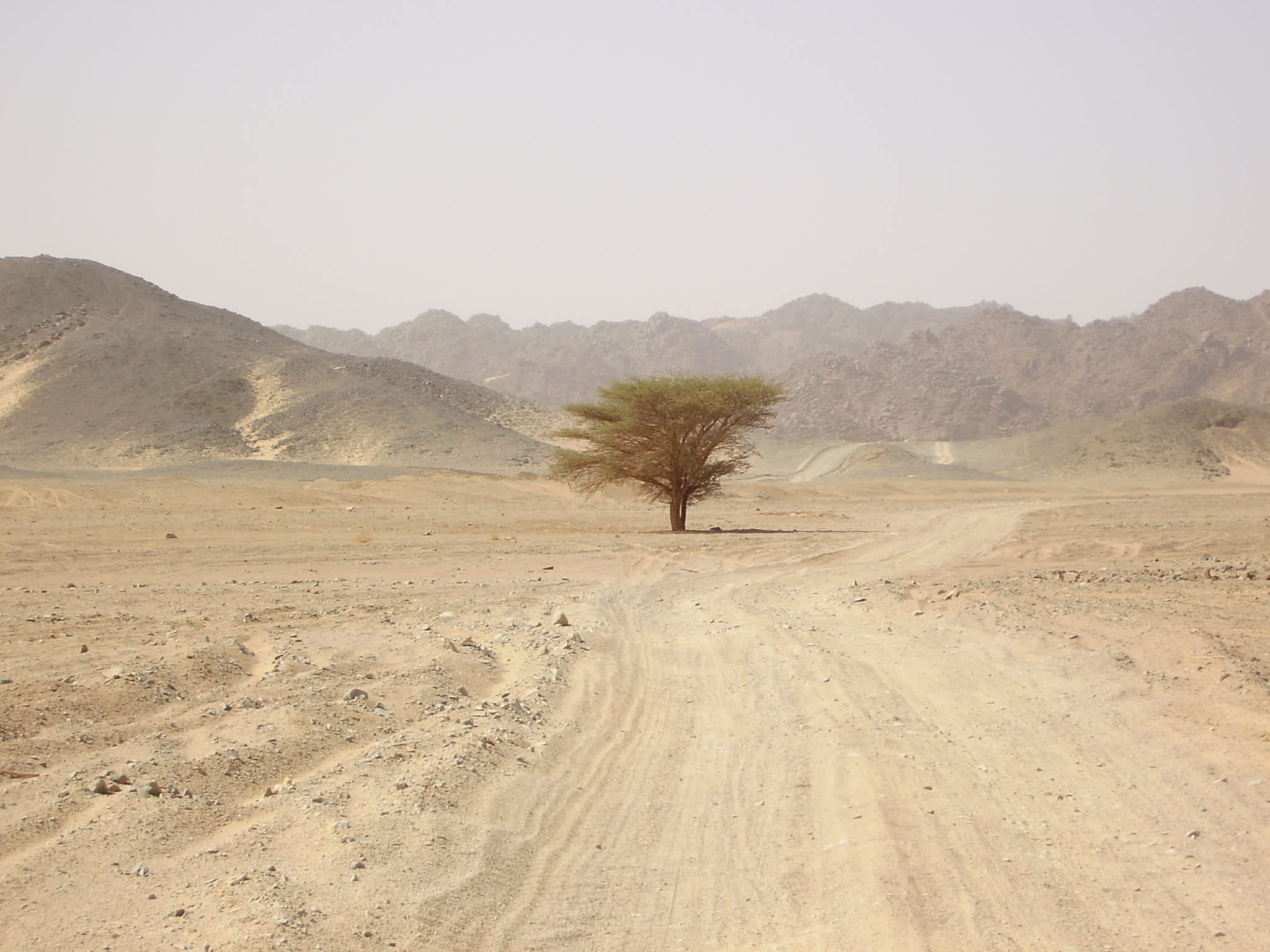 The treacherous road conditions meant that there were many falls, wipeouts and near misses.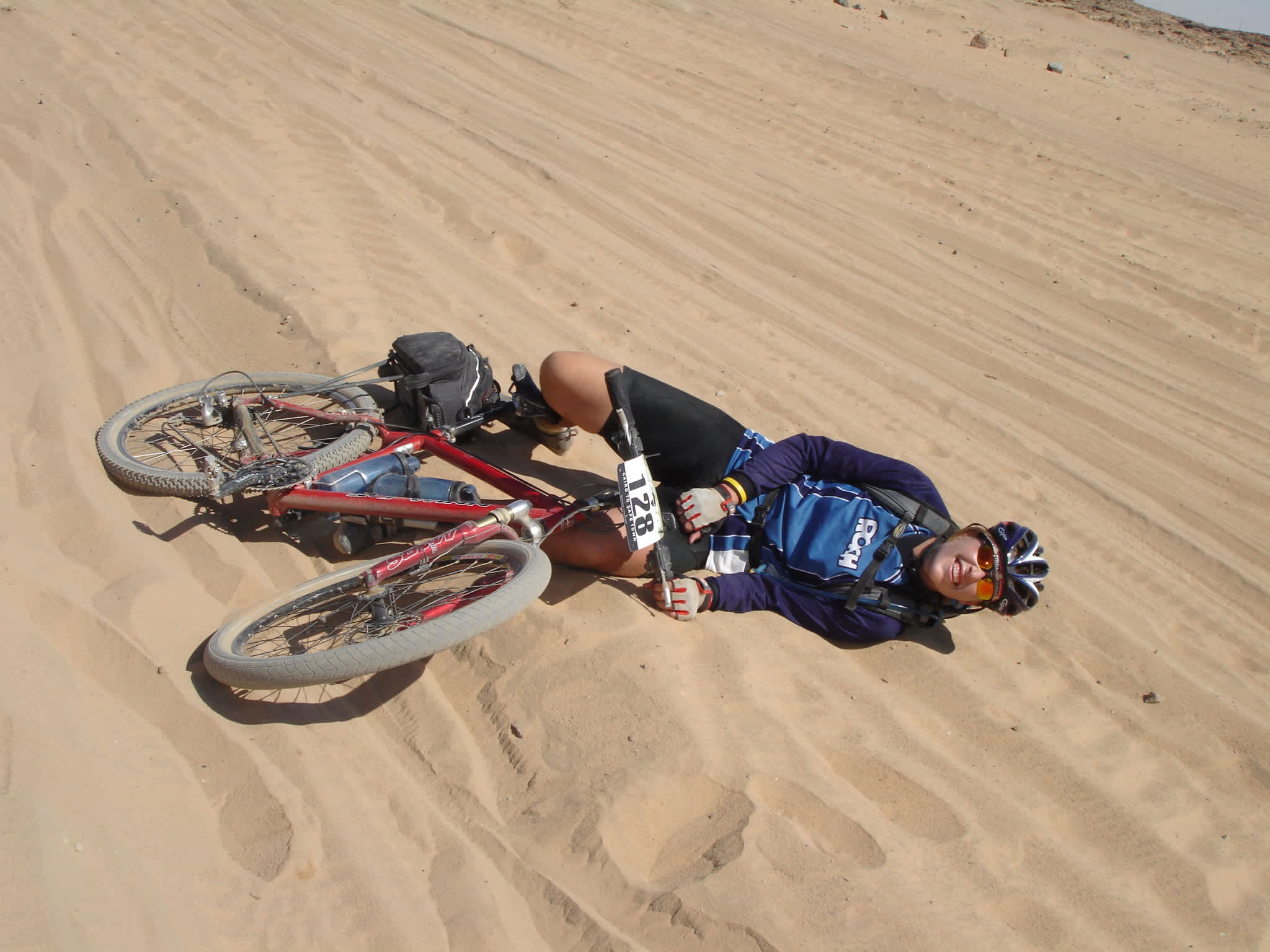 In addition to the road conditions, there was the constant threat of dehydration due to the unrelenting 40C heat and blazing sun as well as the possibility of a surprise sandstorm.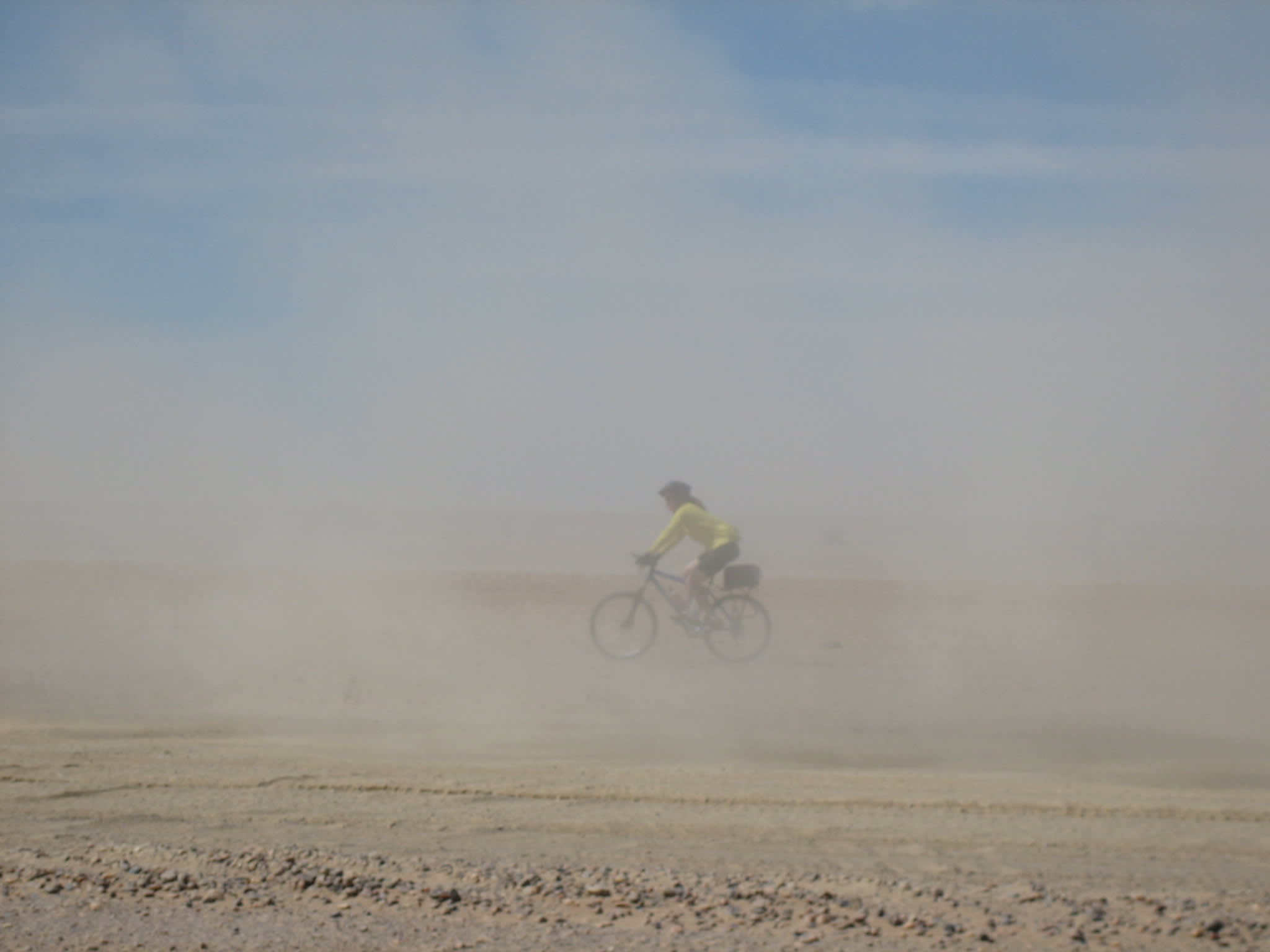 >>Related Blog: The Dodoma Road: 2003 – 2010
Of course, the lack of infrastructure made for some absolutely spectacular campsites!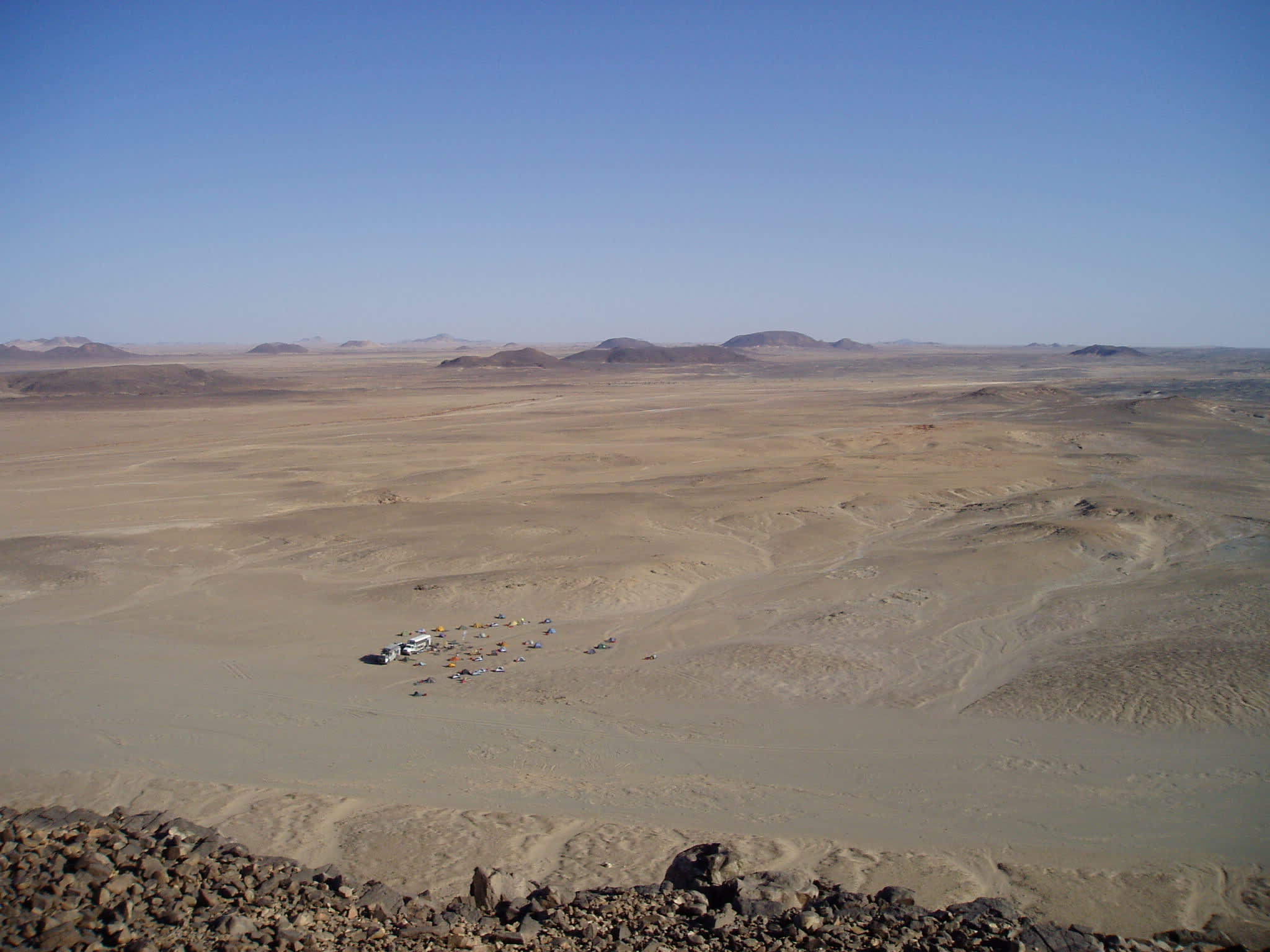 And there was very little traffic…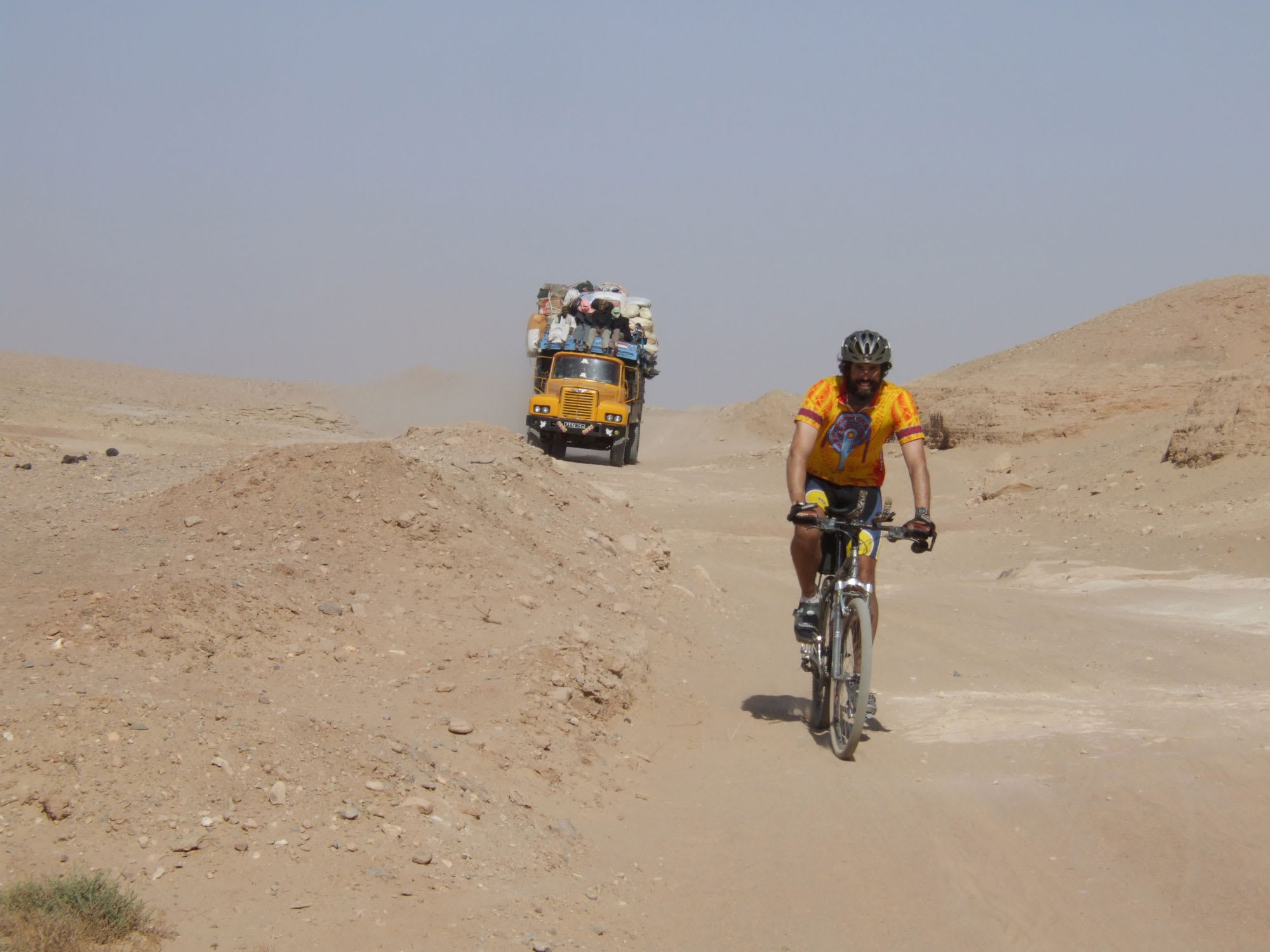 My own memories of this tough stretch include a young, confident Canadian cyclist collapsing exhausted by the side of the road after the first half day ride. He took his lightweight racing bike and angrily hurled it into the nearby rocks. Another rider got lost in the untracked wilderness and, finding possibly one of the only Sudanese in the desert with a cell phone in 2006, promptly called her brother in Montreal and informed him that she was lost in the vast Nubian Desert.
I do fondly remember camping by the Nile on the second night and enjoying a dip in the river, despite the company of some nearby crocs. I also appreciated the Af-Routes support crew who mischievously blasted Queen's 'I Want To Ride My Bicycle' over the speakers the next morning.
After years of reading riders' reports on this challenging stretch, it came as a surprise to 2010 rider Gerald Coniel to find that on leaving Wadi Halfa he discovered that "a brand new tarred road had just been laid all the way to Khartoum, turning the old painful…dirt section into a leisure ride. Not only was the surface in a perfect condition, but it was completely empty."