Blog
REGISTER NOW
LOGIN
SIGN UP FOR OUR NEWSLETTER
The Toughest Day
The cycle to Santa Anna Verapaz was tough but utterly beautiful.  David Jones fell three times and miraculously came off with only a scrape. Many cyclists hitched a ride with the van up to the top. But a tough bunch kept on going all the way.  Gavin Greig, our South African rider, started cycling at a 6am and only just made it to cut-off time at 17:30 as he cycled into the hotel grounds. That is a whopping 11 hours and 30 minutes of cycling – minus the few short pop stops and rests along the way.  We set up a refresher stop 40km after the lunch stop where we served fresh muffins, cookies, apples and Gatorade on ice – usually unheard off on such a tour.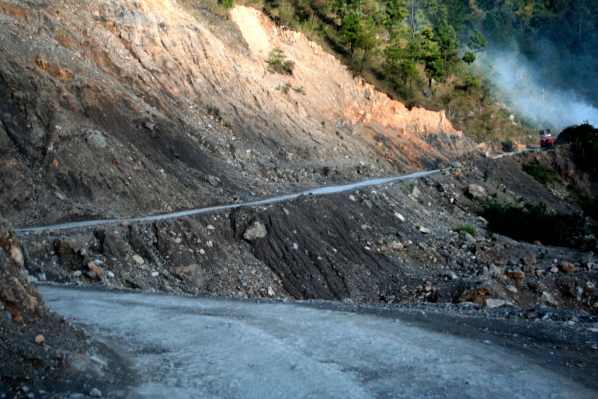 Parts of the road have been destroyed due to an earthquake two years ago. According to our tour leader, Cristiano, the local government is still deciding what to do with the road and in the meanwhile the locals are keeping it clean and charging a toll fee.  It made for some tricky but stunning cycling.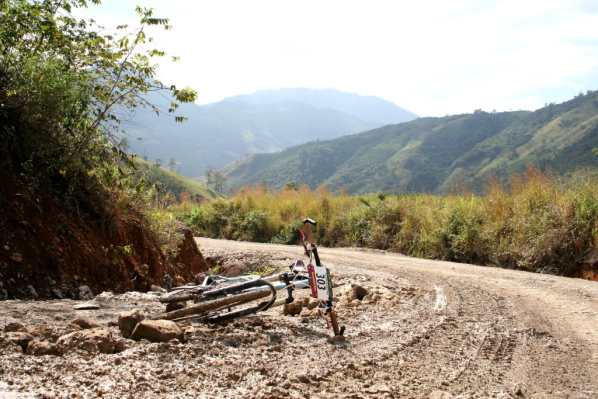 The off-road cycling on this day is truly wild and spectacular. The climbs are steep and the dips even steeper. The road surfaces offer something for everyone: slick pavement, corrugate surfaces, destroyed, sections covered with loose rocks, potholes, rutted and gutted bits, sloppy muddy inclines, bridge crossings and roads with big chunks missing.  It was tiring but a lot of fun.