Blog
REGISTER NOW
LOGIN
SIGN UP FOR OUR NEWSLETTER
End of Egypt Race Update
The 2013 Tour d'Afrique has now completed its first of ten countries and the cyclists and staff have embarked on the good ship Sagaalnam for the journey down Lake Nasser to Wadi Halfa, Sudan.
For this year's race we are utilizing a new custom designed version of our job clock system provided by TimePilot that times to the second. You can learn more about "TimePilot Race" here: http://www.timepilot.com/TourdAfrique.htm
Of the 57 current clients, 45 are being timed, including 16 women. After 8 stages and 991 km the Race leader is Pascal Lussier Duquette from Montréal, Québec. His cumulative time of 31:25:42 averages out to 35.1 km per hour including lunch breaks and coke stops, and excluding non-race days. Those of us who rode the 2012 Silk Route are familiar with this friendly semi-pro caliber rider, having tried to keep pace with him in vain as he disappeared at breakneck speed up the next climb and over the horizon.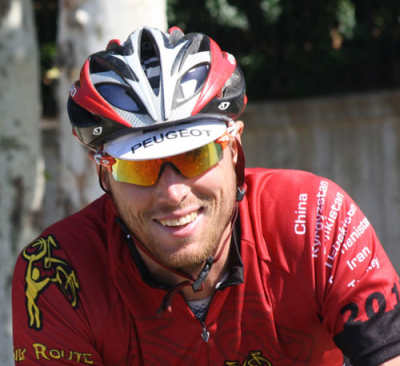 In 2nd place, less than 12 minutes behind, is Cairo to Khartoum sectional rider Tobias Münch from Hallersheim, Germany. 56 year old John Faulkner of Rotherham, New Zealand, is doing a stellar job of keeping pace with his younger contestants, and rounds out the top 3.
Race Director Catarina reports that the ladies are picking up the pace and starting to take the race more seriously as they find their legs and competitive juices. So far the leading trio includes Bridget O'Meara from beautiful Knysna, South Africa, London UKs Elizabeth Brown, and Rosi Winn from New South Wales, Australia.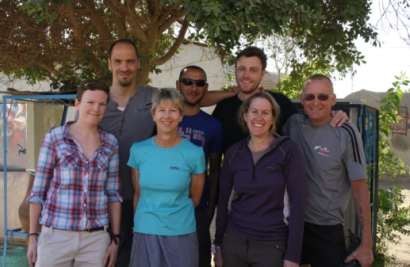 The leading racers on the Aswan rest day:
Back row; Tobias, Sharief, Pascal & John.
Front row: Elizabeth, Bridget & Rosi.
Here are the race standings so far. We apologize for not yet having this functionality available at our new website, but our techies are working on it, and the ongoing overall results should be available for viewing soon: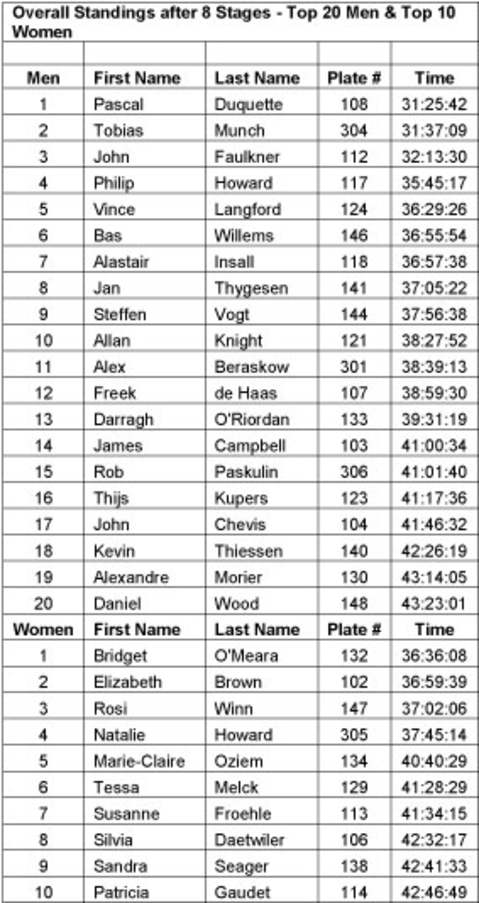 More stage results will be posted here, later this week, as the tour begins to traverse Northern Sudan and the Nubian Desert: https://tdaglobalcycling.com/results/tour-dafrique/2013 .