Blog
REGISTER NOW
LOGIN
SIGN UP FOR OUR NEWSLETTER
First Impressions of the Sudan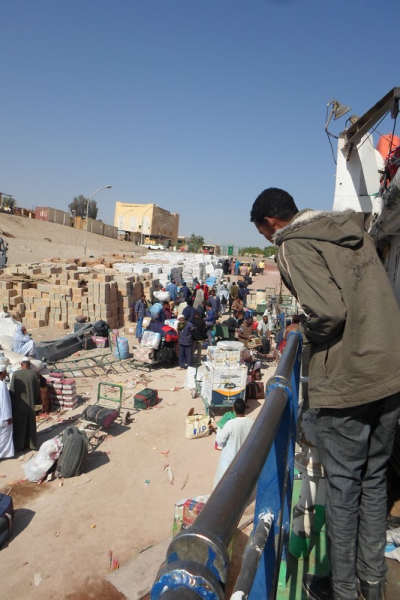 After 2 bicycle convoys, 3 trucks to be loaded with gear, one long ferry ride, and a half dozen or so forms to fill out, we made it into Sudan safe and sound.  With a lower deck which smelt of last night's dinner, a toilet in need of attention mixed with a hint of gasoline,  and an upper deck which resembled more of a department store rubbish pile turned hide-and -go-seek-nap-time, it wasn't an easy choice of where to invest one's time.  The bright side was that each rider had a room, a room made for two, shared by at least 3 if not 4, with all of their gear for 4 months, and food for two days.  Right, so quick friendships were made as the long hours were passed chatting about past lives and future adventures well into the night.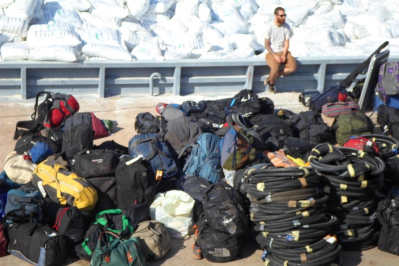 By day break on day two we were well on our way, and by noon we had docked on the other side.  With just a few hours of tossing bags around, another immigration process or three and we were off. From the first moments down the road to camp, it was clear we were not in Egypt any more.  A group of teenagers on the side of the road stood still, watching, smiling, happily, quietly observing our parading circus going by.  Not a sound, not a hassle, and plenty of warm smiles welcoming us into the second phase of our journey.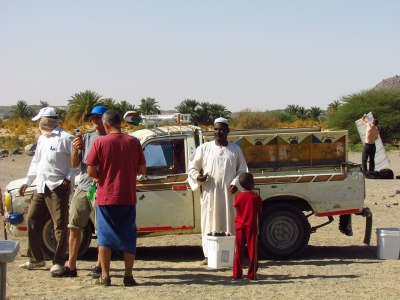 After the first few days on the road, we have quickly learnt that it is not the paradise we might have hoped it to be, as the tour comes to meet the next set of challenges.  The first being the heat; the second being the swarms of tiny, flying, biting insects, which together, make for just the perfect post ride ambiance.  We roll into our first rest day in Sudan tomorrow, a first chance to experience what this peaceful place has to offer.