Blog
REGISTER NOW
LOGIN
SIGN UP FOR OUR NEWSLETTER
Memories of Lake Nasser and the SS Sagaalnam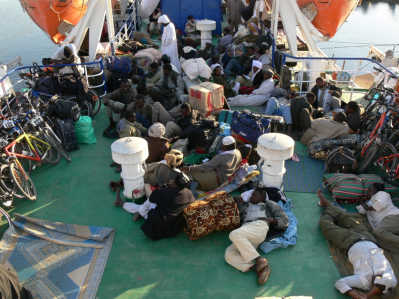 The grinding traffic of Cairo is a long way from the serene Nubian desert in Sudan where riders will spend the next several days. I am back here after seeing the 2013 Tour d'Afrique cyclists onto the ferry boat at Aswan. In the thick traffic every time my taxi makes a short lurch forward in a skillful and intimate dance with other cars, motorbikes, and buses, it feels like progress.
The prologue of our 11th annual trans-Africa cycling odyssey is complete and the adventures ahead are many for this fresh and excited group of intrepid cyclists. The first 10 days of the tour in Egypt went very well – with both staff and riders learning the daily routines and finding their cycling legs. We were fortunate to have some days with strong tailwinds along the Red Sea which made the longer stages pretty manageable for most of our crew.  For several of the participants, stage 1 of the tour was the longest they had ever cycled in one day, and stage 2 was even longer. I am always impressed with the interesting mix of talents we have amongst our cyclists each year. Some of them are very strong, while others are simply captivated by the idea of crossing this fascinating continent under their own power. So whether it takes them 3 hours or 8 hours to complete a stage, they have convinced themselves that they are ready for the challenge – often its the mental commitment, not the physical ability that keeps them going.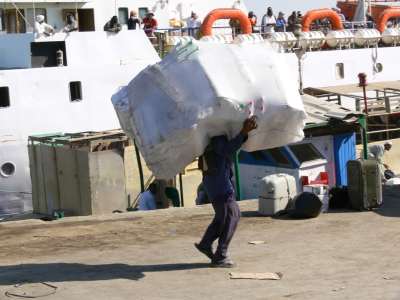 Now in Sudan, they will be putting in days of 140 km and more on their way to Dongola, and a rest day. On good paved roads, these may even start to feel manageable and comfortable distances for a lot of them.  Personally, I had a great time meeting the cyclists and learning some of their stories. From policemen and fire fighters to nurses, consultants, students, and retired engineers, from as far as New Zealand, South Africa, and Brazil.  We wish them luck on the rest of their journey. As they settle in under the stars of the Nubian Desert tonight, after enduring the chaos of the 18 hour ferry ride, I will be listening to the hums and chirps of the traffic below my hotel window, and it's hard not to be jealous of what awaits them.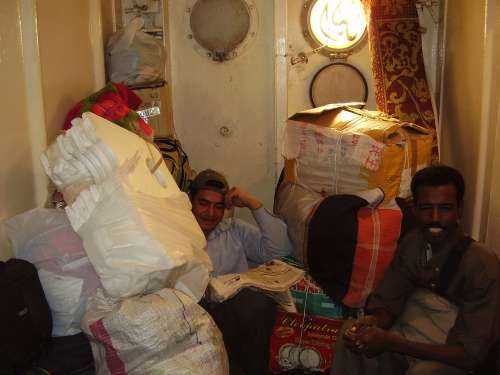 This may be Tour d'Afrique's final voyage on the Lake Nasser ferry. A new overland border crossing at Abu Simbel is in the works, and if it is ready and open to us in time, we intend to take that route next year. Seeing the chaos of loading our cyclists, and bikes, and bags and remembering my experience on the ferry trip, I do have mixed feelings about the end of this aspect of our trans-continental expedition. For the cyclists it is a most entertaining experience, despite also being slightly uncomfortable, long, and sometimes frustrating. Whether you are struggling to hold on to your free space on the deck to get some sleep, taking your chances with the restaurant on board, or daring to enter the toilets in the final few hours of the journey, you will remember these moments for a long time. It's also possible that, just as you have finally found a way to sleep, you will be roused awake to come and sit with the Sudanese customs officer who wants to know your religion, marital status and why you want to come to Sudan. Then you might be woken later for the 'medical inspector' to poke a dirty thermometer in your ear to ensure you are healthy enough to enter the country.  If this was indeed our final crossing, I hope that for all of this year's riders it was no less eventful. Cherish those memories!