Blog
REGISTER NOW
LOGIN
SIGN UP FOR OUR NEWSLETTER
Re-thinking the Coke Stop with Lizzy and Ali
Endurance athleticism, world traveling and compassionate community development is nothing new to Lizzy Brown and Ali Insall.  Both accomplished marathon runners and avid philanthropists, signed up to ride the Tour D'Afrique was an obvious choice for these two young change makers.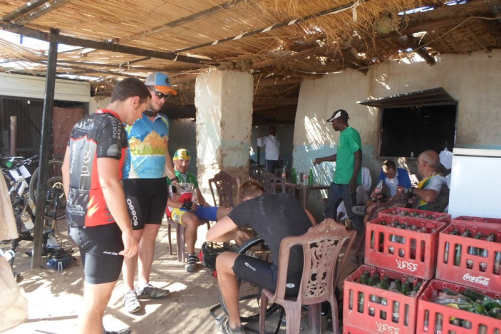 Both Lizzy and Ali come from a place where the idea of turnings one's personal challenges into something with a greater meaning is nothing new.Having dedicated their marathons to their respective mothers, one of whom has had two successful treatments for breast cancer, the other MS, these two have been fundraising for close to the heart charities for years. Realising through their fundraising that people want to get behind you when you do something like this, they took their personal challenges to the next level. They headed out to ride tip to tip of the UK, a 1,600km trip, which they dedicated to raising funds for the Alzheimer's Society, another cause close to their family and loved ones. Returning home from this trip, they asked themselves what more they could do, how could they go bigger and what could they do more.
"We thought cycling across a continent might be fun"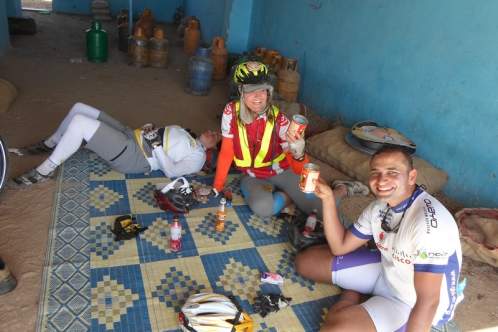 After tossing ideas back and forth with who they should fundraise for,the perfect UK-Africa charity came forth; Colalife.org. Colalife.org was started 20 years ago by a UK couple living in Zambia at the time, working for an aid organization.  The couple came to realize that everywhere they went, in tiny rural villages, they'd find coka cola while at the same time, drinking water was few and far between.They couldn't get over the fact that there was Coka Cola and there were children dying of dehydration. In working to find a simple answer, they started thinking that instead of boycotting Coke to take advantage of its prevalence and  how they could use Coka Cola to their advantage. They looked at the coke crates themselves and noticed that with all of the spare space in between the bottles the coke crates actually have quite a bit of spare space in them. A switch was flicked; Coke would become the distributor of a rehydration salt package designed for these children.These rehydration packets would get stored into little pods, inside this pod are sachets of rehydration salts, paired with a 200ml container,the exact dilution volume for a child size dose.
The pods are currently distributed at a cost, with the idea of a sustainable development model in mind, and even with this, the demand for these has become so high,that it is reaching beyond the distribution capabilities of the Coke crates themselves. Colalife is now taking this evidence of the demand to larger aid organizations in Zambia and beyond to turn this into a more wide spread, and long term solution.pingLizza and Ali's personal hope for this tour is to see one of these packets for sale at one of the many Coke stops we pass by, bringing their efforts full circle, back to the bike, which in turn, is being used to fundraise for this brilliantly simple, small scale solution.