Blog
REGISTER NOW
LOGIN
SIGN UP FOR OUR NEWSLETTER
The 7Epics of Cycling
On December 22nd Juliana Buhring of Italy ended her odyssey of cycling 18,000 miles (28,800km) around the world. She cycled 152 days and in the process established a new Guinness record for women for the round the world race. We, the creators of 7Epics, are full of admiration and would like to congratulate her on her achievement.
The 7Epics team and Juliana seem to share a common ground. In a recent article on the Half Past Done website about her Juliana had this to say:  "We can do things that are greater than ourselves. You do not need to be rich, famous, talented, or anybody at all to do something extraordinary. The sky is not the limit. There are no limits — only social, cultural, religious and self-imposed limitations. If we can break through those, I believe humans are capable of going much further both as individuals and as a species."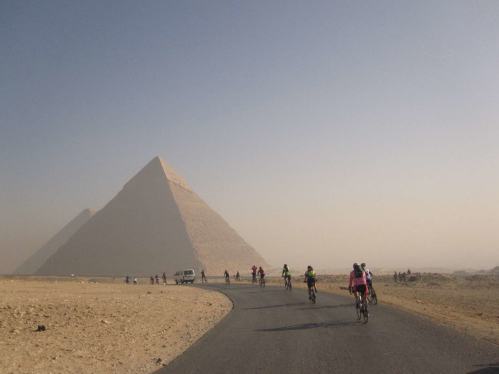 Some of you may know that in 2003 we established a Guinness record for the fastest human powered crossing (by bicycle) of Africa.  And to celebrate our 10th anniversary we once again are pushing the boundaries and creating a new challenge – the 7 Epics. Or to repeat what I said in an interview after we finished the 1st Tour d`Afrique, once again we want to show how ordinary men and women can do extra ordinary things.
What are the 7Epics? 7Epics is both a series of competitive and timed cycling races attracting talented athletes, and an expedition for individuals whose intention is to traverse the world at a more comfortable pace.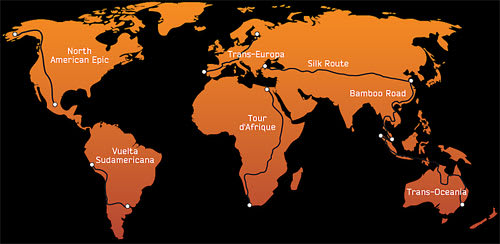 If you manage to complete all the 7Epics you will be cycling about 38,000miles or over 60,00km or twice the distance of the round the world race. And that is of course because you will not only be going east west or west east but also north to south and south to north. You will have an opportunity to cycle on six continents and sections of Oceania as well.  Cycling 7epics is like climbing the 7 Summits.
You will also have a great opportunity to use the challenge to raise funds for your favoured charity. And if you are not into competition you will have the opportunity to explore, to take your time. Or as the cliché goes "smell the roses" and get to know better the places you will be cycling through.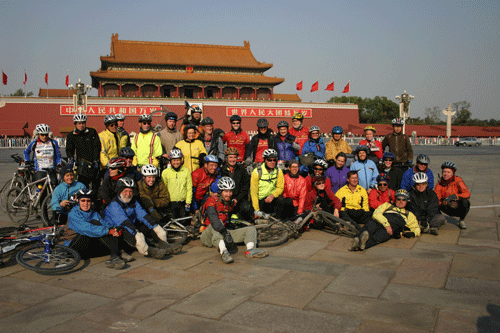 But why 7Epics? To begin with we want to cycle every continent, but the 7th continent Antarctica on a bike is a bit much even for us. And we like number 7. It's mystical: Seventh Heaven, Seven Sacred Teachings and Seven Spiritual Laws of Yoga. It's magical: Seven Wonders of the World and the Seven Seas. It's practical: Seven Pillars of Wisdom, Seven Ages of Man, Seven Pillars of Health and seven days in a week. It's sacred: the world was created in 7 Days and the Seven Chakras. It's heavy: Seven Deadly Sins and Seven Levels of Hell. And now it is epic: 7EPICS worthy of the ultimate cycling adventure and challenge.
In coming weeks we will be launching a new website dedicated to 7Epics. We hope that the web site will be a place where 7Epics concepts will be discussed, where ideas will be exchanged, where with your input we will make the 7Epics the ultimate cycling challenge. Stay tuned.