Blog
REGISTER NOW
LOGIN
SIGN UP FOR OUR NEWSLETTER
It's back – The Doomsday Ride Returns!
While the 2012 La Ruta Maya: The Doomsday Ride did not turn out as many Mayans had expected, the experience far surpassed the expectations of the riders who cycled from San Jose, Costa Rica to Belize City, Belize.

"The Doomsday trip exceeded my expectations and was really the trip of a life time. As I talk to my friends and look at the photos I still can't believe I was there. Central America was an awesome place to travel. The people were amazing and a highlight of the trip.The route and roads, well holy shit, they were beyond imagination. Your staff were amazing and I can't begin to say enough good things about them." – David Jones, Full Tour rider

"TDA is a unique expedition style cycling organization. They push you to make your own experience. They are there to support you along the way but challenge you to dig deep and get outside your comfort zone. I experienced the highest of highs and lowest of lows but walked away with one of the most exhilarating "rides" of my life! I learned that adventure begins when things go differently than you planned. Thank you for creating a once in a lifetime adventure!" – JoAnna Brogdon, Sectional rider

"The Doomsday Ride last month was by far the best trip I've ever been on. It was my first bike tour and certainly sets the standards by which I will compare future tours of this nature. There's no better way to experience the world than on a trip with T.D.A." – Mike Carter, Sectional rider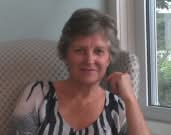 "Absolutely incredible- stupendous scenery, super challenging biking terrain, magical leadership. So very pleased that I joined the merry band of adventurers but more impressed that I survived!"  – Jean Vedova, Full tour rider

"Best TDA trip I have been on. Mainly due to excellent supprt crew, great route and very challenging. Only thing that was missing was espresso machine but Henry promised that it will be on the next trip." – Jos Malherbe, Full Tour rider
Take a look at some pictures of the ride.
Read some of the blogs from the 2012 trip.