Blog
REGISTER NOW
LOGIN
SIGN UP FOR OUR NEWSLETTER
The S.S. TDA steams forward.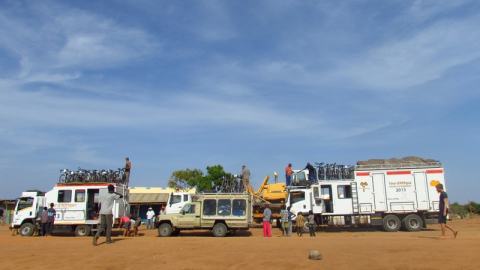 Like a ship that never touches the shore, the S.S. TDA charges forward through many a road less traveled. Down roads where not a tourist is to be seen to off-road sections that challenge even the toughest of 4×4's, these tours are not named The Seven Epics for nothing. That being said, in all the fun we have in our dusty back-road camp-outs, the underlying bottom line of running a safe tour is never abandoned in the name of routine or tradition. This is not the tour of Europe or the North American epic. This is Africa, a continent that always keeps you on your toes.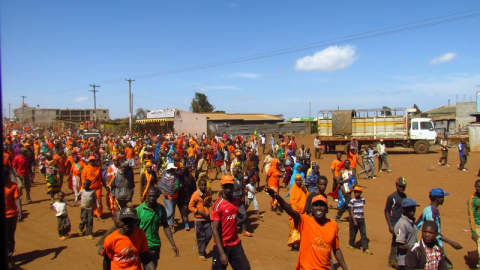 Kenya. Election day 2013. After two days of hot and dusty bus rides, the tour settles into 4 glorious rest days, waiting for the results to roll in. After much consultation with a variety of local Kenyan contacts, the decision was clear – to simply get to a comfortable place and watch the election with ease.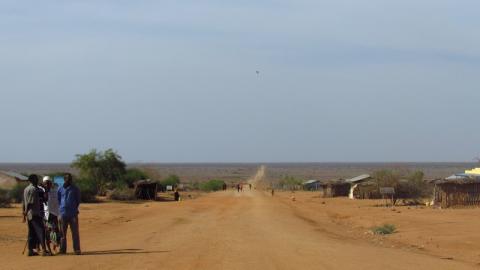 With Nairobi just two riding days from where we are, these days come as a welcome mid-tour break. With a thick layer of dust and dirt on every piece of equipment , clothing and bicycle on tour and more than a few regulars visiting the medical truck, this is a welcome break. Stationed in a city just big enough to have super markets with ice cream, booze and pharmacies, we feel an overwhelming sense of comfort that we might just need to 4 days to get used to.